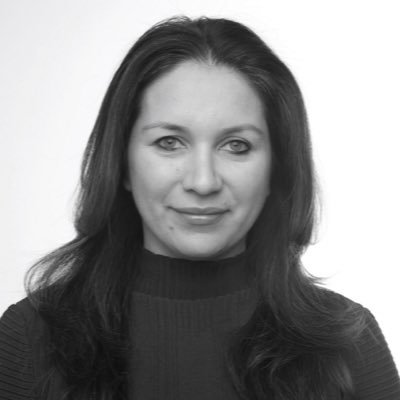 1. Hello everyone, yesterday Ch 6 of the #Caliphate podcast went live, detailing how we fact-checked Abu Huzayfah's story. At least 15 @nytimes reporters, stringers and translators worked to bring you that one episode. Follow along for the back story: https://itunes.apple.com/us/podcast/caliphate/id1357657583?mt=2 …
2. By now, you've heard the detailed account of murder by one Canadian member of ISIS. As many of you have asked, why in the world would this young man admit to such crimes in an interview with the @nytimes? I'm finally able to reveal that we began speaking to him 1.5 yrs ago
3. @AndyMillsNYT & I first learned of Abu Huzayfah in November 2016. He had left Syria over a year before that & had successfully traveled back and forth to Canada and his grandparent's home in Pakistan. Because no one stopped him at the airport, he assumed he was in the clear
4. We were the first people outside his family to speak to him about his experience - and we interviewed him in person before police, and nearly a year before other media. He told us he wanted closure. Not even 12 hrs after he left our hotel, CSIS came and banged on his door.
5. We kept in touch with him over the next year-and-a-half and flew back to Canada to interview him on two other occasions. We also spoke to him by phone. I continue to speak to him now. In that time, everything changed for him. CSIS & RCMP interrogated him. He began to panic.
6. He began sending me increasingly anxious texts asking us to drop the podcast. I told him we couldn't. At one point, he offered via an intermediary to pay us money to drop the podcast (of course we would *never* accept money from a source for any reason, so I again told him no)
7. Then as we neared publication, he began to say that if we went ahead and published, he would call it "fake news" and say he made it up. That's exactly what he has done. So now let me lay out for you what we know to be true about his account.
8. First, I reached out to my colleague @nixonron, who covers Homeland Security. He determined that Huzayfah had been placed on the United States' no-fly list. That means he can't board an American carrier. In addition, he also can't enter American airspace.
9. So imagine Huzayfah wanted to take an Air Canada flight from Toronto to Paris, and the flight cuts across Buffalo, N.Y. - then he can't board that flight b/c it enters American airspace. @nixonron explained to me that this is a big deal.
10. Next, I reached out to @EricSchmittNYT & @adamgoldmanNYT. I've known these reporters for years & they are among the best-sourced journalists in our business. They called several different intelligence/government agencies. They were told Huzayfah was an ex-member of ISIS
You can follow @rcallimachi.
Bookmark
____
Tip: mention @threader_app on a Twitter thread with the keyword "compile" to get a link to it.

Enjoy Threader? Sign up.

Download Threader on iOS.