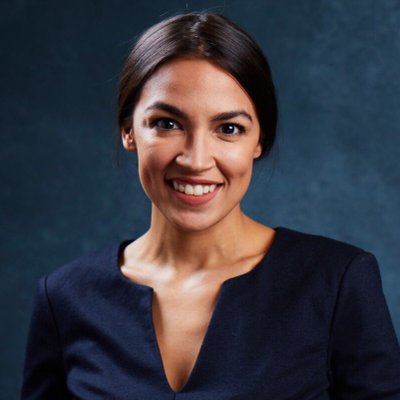 Alexandria Ocasio-Cortez
@AOC
Congresswoman for NY-14 (the Bronx & Queens). In a modern, moral, and wealthy society, no American should be too poor to live. 💯% People-Funded, no lobbyist💰.
Jul. 04, 2018 1 min read
US Congress, July 4th 1776:

"We hold these truths to be self-evident, that all men are created equal, that they are endowed by their Creator with certain unalienable Rights, that among these are Life, Liberty and the pursuit of Happiness.
— That to secure these rights, Governments are instituted among Men, deriving their just powers from the consent of the governed,
— That whenever any Form of Government becomes destructive of these ends, it is the Right of the People to alter or to abolish it, and to institute new Government, laying its foundation on such principles and organizing its powers in such form,
as to them shall seem most likely to effect their Safety and Happiness. Prudence, indeed, will dictate that Governments long established should not be changed for light and transient causes"

- The Declaration of Independence.

Happy 4th, everyone 🇺🇸

https://www.archives.gov/founding-docs/declaration-transcript …
You can follow @AOC.
Bookmark
____
Tip: mention @threader_app on a Twitter thread with the keyword "compile" to get a link to it.

Enjoy Threader? Sign up.

Threader is an independent project created by only two developers. The site gets 500,000+ visits a month and our iOS Twitter client was featured as an App of the Day by Apple. Running this space is expensive and time consuming. If you find Threader useful, please consider supporting us to make it a sustainable project.

Download Threader on iOS.