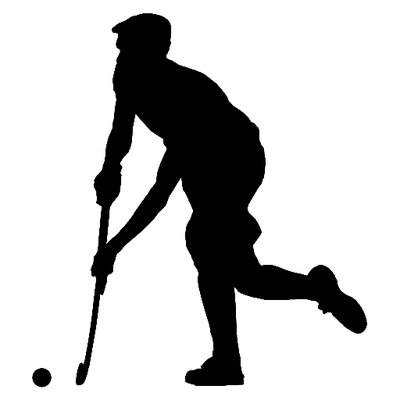 If you're a coach, a player or a supporter of any sport, the Irish women's hockey team deserve your attention this week. I've never attempted a Twitter thread before, but I think their story and the obstacles they've overcome deserves one. So here goes nothing!
You may have noticed more hockey than usual in your timeline this week, due to Ireland - a team ranked 16th in the world, and seeded second last as they qualified for the World Cup for the first time since 2002 - making the semi-finals of the competition.
Their back story has been given a good airing over the past while, but it's worth sticking together some of the context here. International women's hockey has for some time been dominated by the same top nations.
The next-ranked teams in the world's top ten have made waves occasionally, but the gap to the next ten has always been significant and shock results at major tournaments are rare.
Those dominant countries have either a strong hockey culture where the sport is one of the nation's most popular, or funding to allow their athletes train full-time, or both. Ireland has neither of these things.
For starters, according to a 2015 ESRI report, it's not even in the top 15 sports in Ireland, participation-wise. I use the term "sports" loosely given what's crept into this list! 😅
Hockey Ireland can't quantify how many people play the game, because they have no official stats yet. Their skeleton staff are generally overwhelmed with the amount of work, and beneath them are provincial branches manned by enthusiastic, but ever-dwindling numbers of volunteers.
I sat on the @Munster_Hockey management committees for a couple of years prior to emigrating in 2017. There's a shoestring budget and change and progress can be difficult to push through. Like the national body, they are firefighting just to keep the game going.
Coaches at the high performance end of the game aren't paid - I estimate that I gave 500 voluntary coaching hours to Munster U16 and U18 girls over three seasons - yet you can get paid €30 an hour to coach a C-grade schoolgirls team of casual players.
It's worse for the players, of course. Those who play for their provinces have to pay or raise sponsorship for pitch rental and gear every step of the way. That ratchets up another notch when you've to do it all over again for the underage national teams, plus all the travel.
It's been well-documented that until recently - when @SoftCoGroup came on board as sponsors (what a deft move that now seems!) - even Ireland's senior players had to pay-to-play via a €550 annual levy.
You can imagine the guff @Shane_RossTD and @leovaradker are getting on here, now that this information is getting the national media treatment.
Funding and sponsorship had been in short supply for a variety of reasons. For example, hockey's tournament culture means Ireland don't play many meaningful games on home soil, and low participation and support means that media coverage is scant too.
always made room for hockey when I was a journalist with @ExaminerSport but not everyone does. Sometimes you had to fight for 250 words to try to sum up a few dozen weekend games, but when there was a good hockey yarn to be told, they found space wherever they could.
That the Irish papers have cleared space on the front and back pages for hockey twice in a week is not something I ever thought I would see. Exciting times for @hookhockey (the man, the machine) @wattersonjohnny @meddersdavid @RnRor @nigelringland et al who bang the drum weekly.
So, a bit like Croatia's run to the football World Cup final, Ireland's women's achievements have in some ways come in spite of the system. Their heart, work-rate and determination, alongside some quality coaching, has seen them overachieve massively, hopefully with more to come.
To go out and beat three higher-ranked opponents at this World Cup, all of whom have professional setups when Ireland's players are fitting their training and gym work around college and work, is an incredible achievement.
It's been remarked upon how much Ireland seem to be enjoying themselves at this World Cup. They're all smiles during the anthem and in interviews; they've routinely taken the piss out of each other on national TV.
belted out Bieber on TV, @shirleymccay joked in a half-time interview that a stick to the face "just adds to the beauty". @Ayeeishaa gave the world's most uplifting post-match interview, replete with squealing, after she'd again shown herself to be the world's best GK.
It's in sharp contrast to the dull, give-nothing-away mentality we see too much of in modern sport. These girls and coach @SharpieG aren't media trained, and their bandwagon is all the better for it.
Dig deeper into the players' back stories and you see why they're milking the moment. They say champions are made when nobody's looking, and there have been plenty of personal setbacks along the way.
Goalkeeper @Grace_OF is a cancer survivor at just 26 years old, and played a huge part in Ireland's progression to this World Cup, coming in cold off the bench to save a penalty stroke in the vital qualifier against India that Ireland went on to win 2-1.
needed three knee surgeries to make this World Cup. @shirleymccay had toiled through over 250 caps without ever making a major tournament until now. @yvonne_obyrne was overlooked for selection by every Irish underage team she got a trial for.
It goes beyond the 18 at this tournament. @sargentcli, a veteran of over 200 caps, fought back to fitness in incredibly quick time after the birth of her first child in an attempt to make it, but heartbreakingly missed out on selection.
Rebecca Barry took a career break to give her all at training in the months building up to the selection deadline, and Shaw had bad news for her too.
Just as the Irish men recovered from losing an Olympic qualifier inside the last ten seconds in 2012 to earn a European bronze, end a 108-year wait for Olympic qualification in 2016 and establish themselves as a top-ten side, the women have overcome collective heartbreak too.
The width of a post denied them during a shootout in a 2015 qualifier against China, after a game in which they watched over a dozen penalty corner opportunities go begging. Chloe Watkins' composed shootout finish against India, with 0.5 seconds to go, buried those demons.
And for all that, both Irish teams have the same mantra: no excuses. For instance, Shaw has been given the opportunity by both @offtheball and @SecondCaptains to stick the boot into the government this week for funding this side so sparsely if he wished.
Given his side's success, it would be easy for him to have a "what do you think of that, Joe Brolly" moment and use his platform to make a case. But he has instead expressed gratitude for what they get and the sponsors they have. No excuses.
Just like Ireland's other World Cup semi-finalists, the 2014 women's rugby side, this group is as humble and likeable as they are successful. @IreWomenHockey are incredible ambassadors for hockey, but more importantly, for women's sport.
They are inspiring young girls to focus on what their body can do, not what it looks like. They deserve their success. They deserve our plaudits. And they're only just getting started. ☘️
You can follow @SFHockey.
Bookmark
____
Tip: mention @threader_app on a Twitter thread with the keyword "compile" to get a link to it.

Enjoy Threader? Sign up.

Download Threader on iOS.