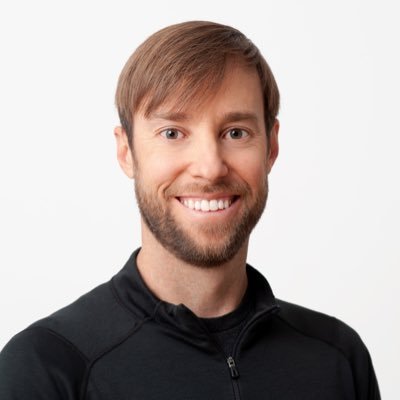 David Lieb
+

Your Authors
Archive
@dflieb
Product Lead, Google Photos. Previously cofounder/CEO of Bump. Investor in startups. Optimist.
Oct. 13, 2018 3 min read
10 years ago today, I had the idea for an app I thought was interesting. I called it Bump, and sent this email to Andy Huibers.

Here's a thread with some memories and lessons learned in the last 10 years.

First lesson: Persistence matters. Email I sent him two days later.

Andy would later teach me an old Dutch proverb that translates as "No you have. Yes you may get."

and I were in b-school, so we entered Bump into the business plan competition. Despite not having a real business plan, we placed 1st.

(Also the last time I wore a suit for work)

We then moved out to the Bay Area for @ycombinator. With a team of 5 and $16k, we got to 2M users.

Lesson: You can achieve a lot with just a few people and a little money.

During YC, Apple decided to put us in an international TV commmercial! Our servers melted, but @polvi and team came over and saved our butts.

Lesson 1: You have to be good, and lucky.
Lesson 2: The YC network is 💯
Here's the first 2 sentences of our YC Demo Day pitch. Back then, pitches were much less polished (and 5 minutes long!)

Lesson: Start your pitch by explaining, in simple terms, what you are making.
At Halloween that year, someone sent us this photo of strangers who'd dressed up as Bump for Halloween!

At Bump that year, we'd sent an email to the entire company to dress up like a coworker for Halloween.

Then we sent a 2nd email to all except Andy saying to dress up like him: socks, sandals, tech co t-shirt, and ziplock bag wallet.

Lesson: Don't take yourself too seriously.

Perhaps the biggest lesson learned is that the most lasting thing about most startups is the people.

Especially your cofounders. I couldn't have made it through without Andy and Jake.

Once, when I was pushing too hard, I passed out at the office and split my forehead.

I woke up to one of our employees (who'd we'd hired away from a job as an ambulance EMT) taking my pulse. He's now a senior tech lead of Google Photos for Android 🙌

After getting my stitches, I couldn't get them wet in the shower. My cofounder Andy literally washed my hair for me in the sink.

Lesson: Choose your cofounders wisely. That bond is everything.

The most transformational day in my career came soon after: Jake and I decided to call the top 100 users of Bump on the phone to see why they used it.

Turns out they were sharing photos...

Lesson: As @paulg told us, "Talk to your users. They'll tell you what they want."

Soon after, we showed @paulg the first version of Flock (semi-automated photo sharing amongst co-located friends).

Lesson: Sometimes it takes a while to understand what problem you really ought to solve.

We didn't have time to make a professional marketing video before the launch of Flock. So we rented a nice camera and took the team out to make a film on our own.

Lesson: Being scrappy can be great for team bonding.

https://vimeo.com/46398388

But alas, it turns out Flock didn't pass @cdixon's "Come for the tool, stay for the network" test, and it didn't grow.

Lesson: You need a reason for your first few users to want to use your product, and a reason they'll tell their friends.

So we redesigned Flock to make it a photo gallery app first, and sharing app second. We called the new version Photoroll.

It was never released, but many of the ideas would later come back in the form of Google Photos.
In the summer of 2013, we signed a deal to be acquired by Google. Here's a photo of the last Bump board meeting, with @pmarca and @jpm25 of @a16z and Tim Lee of @sequoia.

We took a weekend off, and then hit the ground running at Google.

After 4 years, 17 out of 17 Bump team members were still at Google. Today, after 5 years, it's 15/17.

We were then fortunate to play a big role in the creation of Google Photos.

Lesson: When you start by building something that's interesting to you, you never know where it will lead.

🤜🏾🤛🏼




You can follow @dflieb.



Share this threadBookmark

____
Tip: mention @threader on a Twitter thread with the keyword "compile" to get a link to it.