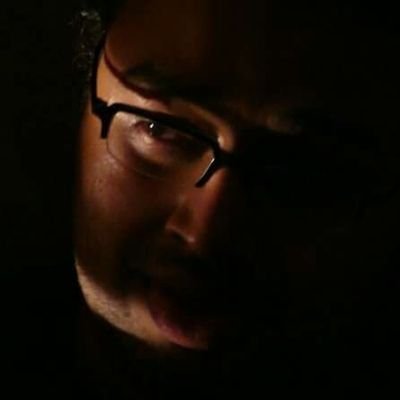 मङ्गलम्
@veejaysai
Writer, Editor & Culture critic.Loves classical music,dance, theatre, food, films. Author of 'Drama Queens - Women Who Created History On Stage'. Samskrit lover
Nov. 05, 2018 3 min read
On #Dhanteras or Dhanvantri Trayodashi, a short thread in honour of Lord Dhanvantri, the physician of the gods and the lord of traditional medicine.

An amsa-avatara of Lord Vishnu, he was born on Aswiyuja Bahula Trayodasi during the churning of the ocean.
During the Samudra Manthanam, in search of the nectar of immortality, or Amritam, the devas and asuras churned for years and years. Dhanvantri arose from this churning holding a Kamandalam and danda in his hands. (31/45, Bala Kanda, Valmiki Ramayana)
In the 29th chapter of Harivamsa we have another description of Dhanvantri.

Dhanvantri arose from the churning paying his obesance to lord Vishnu who was in his Kurma Avatara then. He was named Abja. He requested a Yagnabhaaga but was denied. But Vishnu grants him a boon.
Since portions of the Yagna were already allotted to Devas, Dhanvantri would have a second life in Dwapara yuga. In this life, he would have knowledge of Animaa and Garimaa from the womb itself. He would author in eight portions, a treatise on medicine.
In the 2nd Dwapara, in the lineage of King Suhotra, came King Dhanvaa. Being childless he performed a penance to Abjadeva. Dhanvantri was born as his son.
In the Krishnajanma Khanda of Brahmavaivarta Purana, we find a fascinating little story of Dhanvantri connected to Manasadevi, the serpent goddess. But that is for another time!
Back to the Deva-Asura Sangramam, in one version of this story, when Lord Shiva drank the poisonous Haalahala that emanated, it was lord Dhanvantri that cured him. Shiva blessed Dhanvantri with extraordinary powers to be able to cure every disease.
The iconography of lord Dhanvantri can be seen in varied ways. In calendar art, he is shown with four hands, two holding Sudarsana Chakra, Panchajanya, a Amrita Kalasa in the third and a leech in the fourth. Yes, a leech! One of the earliest references to depicting any worm!
In the 8th-century Kailasanatha temple in Kanchi, we find a little Dhanvantri with the Amrita Kalasa who has emerged from the churning.
In the beautiful Hoysala temples of Karnataka, we find two different Dhanvantri sculptures. One is seen seated and the other one is standing.
There are many temples dedicated to lord Dhanvantri. One of the oldest exclusive Sannidhis is in the holy complex of Ranganathaswamy in Srirangam.
A little ancient temple dedicated to Lord Dhanvantri is in Bhubaneshwar.
About 20 Kms from Guruvayur in Kerala is the beautiful temple of Nelluvai dedicated to Lord Dhanvantri. Many practitioners of Ayurveda begin with prayers here. It is considered auspicious. Many patients after getting cured visit here and offer their gratitude.
There are temples dedicated to Lord Dhanvantri in other parts of Kerala like the Rudra-Dhanvantri temple in Mallapuram and in Peringavu outside of Thrissur.

In Tamil Nadu, we find Dhanvantri temples in Walajapet and in Coimbatore.
We also have temples dedicated to Lord Dhanvanri in the ancient city of Varanasi, in Jamnagar in Gujarat, in Madhya Pradesh and in Bihar.
Continuing the thread, lord Dhanvantri has been portrayed in different traditional schools of visual art. Take a look at this Samudra Manthan from Kangra school dated to 1700.
This traditional Mysore school painting on board in the British Musem is dated a little later. Dhanvantri can be seen with the other auspicious beings that emerged out of the churning. The vibrant colours are so south Indian!

Wish someone can re-create it now!
And a more recent lithograph by Raja Ravi Varma depicting the samudra manthan and lord Dhanvantri who emerged out of it.
It is not too wrong to worship goddess Lakshmi today on #Dhanteras . She also emerged during the Samudra Manthan. However, in the traditional parlance, there are different meanings. There is money, wealth, prosperity, abundance. Dhan, Aishwaryam, Shri etc.
But a better understanding of 'dhan' as wealth is good health. For without that, you can't accomplish anything in life. A healthy body and mind makes you do better and attract positive energies into your life. Hence #Dhanvantri's blessings are important.
Ending thread with prayers and wishing everyone good health! 😊🙏

ॐ शंखं चक्रं जलौकां दधिदमृतघटं चारुदोर्भिश्चतुर्मिः।
सूक्ष्मस्वच्छातिहृद्यांशुक परिविलसन्मौलिमंभोजनेत्रम॥

कालाम्भोदोज्ज्वलांगं कटितटविलसच्चारूपीतांबराढ्यम।
वन्दे धन्वंतरिं तं निखिलगदवनप्रौढ़दावाग्निलीलम।
Let me add, in the last 25 yrs or more if I have managed without ever needing to pop a chemical (allopathic) pill or medicine, it is the blessings of lord Dhanvantri through the magic of Ayurveda! It is indeed a Veda for one's Ayuh! 🙂🙏

Om Shanti shanti shanti!
You can follow @veejaysai.
Bookmark
____
Tip: mention @threader_app on a Twitter thread with the keyword "compile" to get a link to it.

Enjoy Threader? Sign up.

Download Threader on iOS.