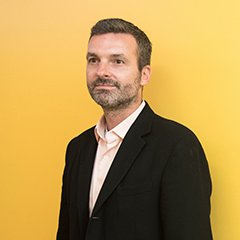 David Carroll 🦅
@profcarroll
associate professor of media design

@parsonsdesign

@thenewschool

teaching

@mfadt

and featured in #TheGreatHack in select theaters now and on Netflix
Nov. 15, 2018 1 min read
Stunning reporting. Mind-bogglingly sourced and devastatingly assembled. 50+ people put themselves at risk to inform the public. Take a bow @sheeraf @nickconfessore @ceciliakang @AllMattNYT @jacknicas
#DelayDenyDeflect https://nyti.ms/2DlsGPi

Thread of annotated clippings…
This particular paragraph renders you speechless at first. #DelayDenyDeflect https://nyti.ms/2DlsGPi
My only criticism of the piece pertains to an omission in this paragraph. Facebook and Cambridge Analytica each broke UK data law during the elections. ICO report gives NYT necessary substance to be more conclusive here. And yet… https://ico.org.uk/media/action-weve-taken/reports/2260277/investigation-into-the-use-of-data-analytics-in-political-campaigns-20181107.pdf …
These two paragraphs pack some specificity on Putin's hybrid warfare.
#DelayDenyDeflect https://nyti.ms/2DlsGPi
Joel Kaplan (Justice Brett Kavanaugh's BFF) here epitomizing the reflexive control mechanism of Kremlin active measures. Partisanship ensures our paralysis. Cover-up plots, subverting law, and corporate sponsored disinformation campaigns ensue in self-sabotage. #DelayDenyDeflect
When you get to the section on Facebook's information operations to influence the public on the Russian information operations using whataboutism and planting propaganda … !
This anecdote on Zuck's political prowess and performance on The Hill (he polled as 'robotic') has a way of encapsulating everything into an apt Frankenstein trope.
🥃 Shot: Kremlin/far-right dog whistle Soros smear deza

🍺 Chaser: (confirmed: facebook paid for disinfo)
This…is not a good look for Senator Schumer.

Campaign contributions, cronyism, and nepotism aren't the only reasons why lawmakers might be deferential to Facebook, a new de facto privatized elections regulator and electorate-as-a-service, campaign-in-a-box. #DelayDenyDeflect
Overtones of a Cambridge Analytica cover-up campaign?

See also Sandberg's written response to Senator Burr about Joseph Chancellor.
Will close out this thread with the buried lede from yesterday's damming Facebook FTC consent decree violation story from NYT. I think this would be the first time Paper of Record acknowledges illicit Facebook data was used by the Trump campaign. https://nyti.ms/2z7WJHv
You can follow @profcarroll.
Bookmark
____
Tip: mention @threader_app on a Twitter thread with the keyword "compile" to get a link to it.

Enjoy Threader? Become member.

Download Threader on iOS.