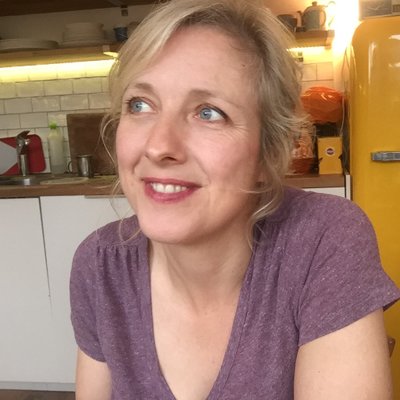 Why won't Nigel Farage answer my questions? Why does he panic when I call LBC? I think this is why. His relationship with Russia His contact with Wikileaks. His key meetings at key moments with key figures Mueller is investigating.
https://www.theguardian.com/politics/2018/nov/25/why-wont-nigel-farage-answer-my-brexit-questions?CMP=share_btn_tw …
In Britain, Nigel Farage is that bloke off the telly. The tweed coat. The good lunches. The pint. But it's time to re-evaluate. And here's where to start. With Roger Stone. A central point of the Mueller investigation. This documentary is amazing. Watch it
https://youtu.be/5IPyv4KgTAA?t=6
You need to understand who Roger Stone is. He worked for Nixon & has played a role in almost every political scandal since. What he & his associates knew when is one of the focuses of Mueller's investigation into Trump-Russia. And indictments are coming...
https://www.theguardian.com/us-news/2018/nov/23/jerome-corsi-robert-mueller-plea-negotiations?CMP=share_btn_tw …
And here's where it gets interesting. One of the film-makers behind Get Me Roger Stone told me about a dinner Roger Stone had in July 2016 with Nigel Farage and Alex Jones. There's a lot of fascinating things about this dinner...
Farage's spokesman says here: "Nigel met Roger Stone in a restaurant in Cleveland during the RNC purely by chance. They subsequently met each other in a hotel in Washington during Trump's inauguration, again without planning and by chance."
https://www.motherjones.com/politics/2017/06/roger-stone-nigel-farage-donald-trump-russia-fbi/ …
But that is not what happened, the film-makers tell me. The dinner was planned in advance. They travelled with Stone to it & met Farage there. Who insisted they could not film. Now, notice the dates: this was during Republican convention, July 18-21, 2016
One day later, 2 extraordinary things happened:
1) Wikileaks releases the DNC emails throwing the Democratic convention into turmoil..
https://wapo.st/29UbMp5?tid=ss_tw&utm_term=.bd21edd34caa …
2) Federal agents arrested Nigel Farage's aide as he stepped off flight by Nigel Farage's side in Chicago. For money laundering, wire fraud, blackmail & more. Here's Arron Banks (& Isabel Oakeshott's) report in Bad Boys of Brexit.
The whole George Cottrell story is extraordinarily weird. Nigel Farage's aide & UKIP fundraiser is arrested for money-laundering. On day DNC leaks drop. And hours after meeting Roger Stone & Alex Jones in Cleveland. Read this by @nicohines on "Posh George"
https://www.thedailybeast.com/meet-posh-george-the-shady-money-man-tangled-up-with-brexit-russia-and-trump …
But! The weirdness does not stop there. Oh no. Here's where we reported in June that Andy Wigmore (Farage key associate) sent confidential legal docs relating to George Cottrell including his federal indictment...to the Russian embassy. What the..?!*?!

https://www.theguardian.com/uk-news/2018/jun/16/leave-eu-russia-arron-banks-andy-wigmore?CMP=share_btn_tw …
Remember, it's Wikileaks that is key. And who knew what when. Also remember: there are so many threads in Mueller's investigation that lead through London
https://nyti.ms/2zfejZZ
What did Alex Jones know? It's his friend & InfoWars correspondent, Jerome Corsi who is negotiating plea deal with Mueller. Watch Farage & Jones chat Russia & more here. "You're the guy," Jones tells Farage. He was critical to Trump's victory, he says
https://youtu.be/XM6Hfe297bg
And see this. From the Roger Stone film-makers. Farage refused to let them film. But here's what he says about Alex Jones did next. What Roger Stone did next. They talked about Wikileaks. About upcoming leaks. They appeared to have inside info.
Dog needs to be walked..so ending this here. But this is where it all began. My first article on Farage. These questions still not answered. The timing of Farage's visit to Assange & the Vault 7 leak minutes later... just so strange.
https://www.theguardian.com/politics/2017/apr/23/when-nigel-farage-met-julian-assange?CMP=share_btn_tw …
Oh. And reminder. If you want to listen not read. Episode 1 of new podcast on the Trump-Brexit-Russia machinations @dialmueller here. http://www.dialmformueller.com . Recording Ep 2 later if @peterjukes & I can get our act together..
You can follow @carolecadwalla.
Bookmark
____
Tip: mention @threader_app on a Twitter thread with the keyword "compile" to get a link to it.

Enjoy Threader? Become member.

Download Threader on iOS.