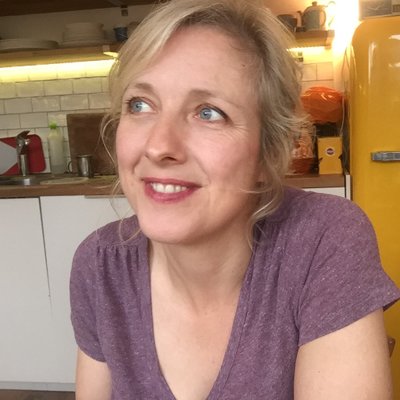 Magnificent shade being thrown by parliament.
MP to Facebook's lobbyist, Lord Allan:
"Lord Allan you are a member of parliament. How do you think it looks that Mark Zuckerberg didn't turn up to to answer questions to parliament today?"
Lord Allan: "Not great."
"Has Facebook ever targeted a developer and removed it from the platform so that Facebook could profit from an increased market position?" No, says Allan.
Follow the Guardian's liveblog here & follow @profcarroll & @jason_kint for live coverage of this critical Facebook hearing with representatives from 9 parliaments
https://www.theguardian.com/technology/live/2018/nov/27/fake-news-inquiry-facebook-to-face-mps-from-around-the-world-mark-zuckerberg-live-updates?CMP=share_btn_tw …
Paul Farrelly MP: "I've read the summary of these documents and the thought I have is RICO. Racketeering. What do you say to that?"
Paul Farrelly: "Has Facebook ever taken advice on possible RICO offences?"
Lord Allan: "Not that I'm aware of"
Canadian MP: Did facebook ever tell app developers they need to buy mobile ads otherwise their access to friend data will be cut off?"
This hearing is 🔥🔥🔥
He's now got out the full flamethrower. "Does it occur to you that Facebook might have become of these bad actors?"
"No," said Lord Allan. "I don't believe we are." Even he doesn't sound quite sure any ore...
Lord Allan: "The people I work with are decent and sincere and I don't recognise this description of the idea that people at the company are operating some vast conspiracy."
"Who at Facebook suggested you come today?" Lord Allan: "I volunteered."
"Really?So you've read all the answers given in parliament and all the times, Facebook said 'I'll write to you with that answer.' Yet how many times have you said today, 'I'll with to you with that answer'?"
Astonishing answer from Lord Allan giving his opinion on what may or may not have been of consequence or affected the result of the US election.
Canadian MP: "What's being described here sounds like corporate fraud. Perhaps the simplest form of regulation would be to break Facebook up. Will Zuck talk anti-trust?"
Lord Allan: "It depends on the problem we are trying to solve"
MP: "What if the problem is Facebook?"
Lord Allan: "We can't turn the internet off."
@DamianCollins: "The internet is not Facebook."
Final words. Hearing over. Pretty much sums it up.
Press conference: @damiancollins "We're not yet ready to publish the seized documents because we need to go through them properly/redact etc. I promise you we will publish them. Very soon. Certainly within the next week."
Canadian Bob Zimmer: We represent 400 million. Let that sink in. We need to hear from the CEO. He made the decisions. There were so many questions that were not answered."
This goes to the nub of the whole thing
@DamianCollins: "Hugely disrespectful of Zuck not to show up. Facebook should tell the court to seal the docs. What does Facebook have to hide? "
CNN @hadasgold: "How did you know Mr Kramer was in the country?" @DamianCollins: "We learned he was in the country. And we'd obviously been following the case."
.@damiancollins asked if he "violated legal norms" by seizing the docs. Collins says committee followed established procedure, believed docs contained vital info of public interest, & that Facebook had failed repeatedly to answer its qs. "The buck stops with zuck"
Bob Zimmer, Canada MP: "Facebook still don't get it. Question is if they are pretending to not get it."
Great question from @aliya__ram: "I'd to talk about anti-trust. There are eight countries represented here. Could we have a show of hands how many of you think that Facebook should be broken up?"
.@DamianCollins on the docs: "Clearly huge public interest about issues that are fundamental to the way Facebook works" And he throws it back at Facebook. Suggests onus should be on Facebook to withdraw anti-SLAPP petition to the US judge & let docs be published
You can follow @carolecadwalla.
Bookmark
____
Tip: mention @threader_app on a Twitter thread with the keyword "compile" to get a link to it.

Enjoy Threader? Become member.

Download Threader on iOS.