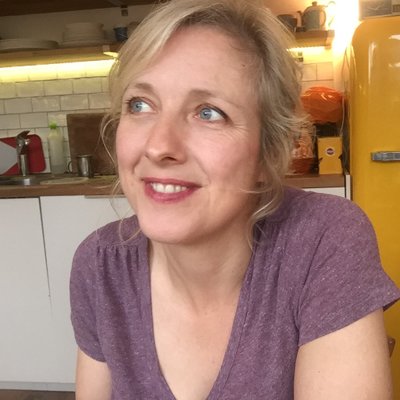 NEW: Mueller's Trump-Russia investigation about to explode on @nigel_farage's doorstep. A leak from a draft legal doc indicates his associate Ted Malloch was told by key Trump advisor, Roger Stone, to "get to Assange" & "get the pending Wikileaks" emails

https://www.theguardian.com/us-news/2018/nov/28/ted-malloch-wikileaks-information-trump-campaign-mueller-investigation?CMP=share_btn_tw …
This looks very significant. The email was sent from InfoWars' Jerome Corsi to Malloch, an American academic, who is based in London. Where does @nigel_farage fit in? Well, he's right in the middle of this tight little web...
On Sunday, @ObserverUK set out key new details about a key meeting @nigel_farage had on a key date with key people. Dinner with Roger Stone, days before Wikileaks released the DNC emails. Also present: Jerome Corsi's boss, Alex Jones

Farage's version of what happened at that dinner and how it came about is completely at odds with two accounts told to @ObserverUK. Farage said he bumped into Stone "by chance". Not true say the team of film-makers trailing Stone at the time...


Mess-up the thread so trying again. Because things happened after that dinner at the Republican convention, July 18-21. One day later, Wikileaks released the DNC emails hacked by Russia. And, then, on Aug 4, Jones & Stone started trailing the next set of leaks...
But that's not all. Because on July 22, the day after, and the same day of DNC leaks, Nigel Farage's chief aide & UKIP's main fundraiser is busted by federal agents for money laundering, wire fraud, blackmail & extortion
https://www.thedailybeast.com/meet-posh-george-the-shady-money-man-tangled-up-with-brexit-russia-and-trump …
Is this all just a big coincidence? Who knows? Certainly no-one in Britain. Because here there is a blanket of total silence over it all. I mean why would anyone want to know why Farage's aide would plead guilty to "advertising money laundering services" on the dark web?
But there are people who care. Deeply. Who can see what is going on in Britain. And are deeply troubled by it. 👏👏👏Thank you so much to special guests @DamianCollins @DavidLammy & @Billbrowder last night for explaining to a brilliant audience why Britain needs a Mueller inquiry
...and to the heroic @shahmiruk for explaining the depth of British corruption. And the great @ProfessorShaw for explaining why the US takes this seriously. And we don't. And huge thanks to @peterjukes & @SRAColegrave for organising.
And to @chrisinsilico for his passionate contribution about @facebook's role. And the great legal fighters @JolyonMaugham & @tamsinallen1 for they updates on how they are pushing back...

And to @openDemocracy's dynamic duo @PeterKGeoghegan & @maryftz (tho missing third wheel @AdamRamsay for an update on their investigations. And thanks especially to the rest of the inspired audience. So brilliant to have so many key people in one room...
...including @RaviNa1k who with @profcarroll has pursued Cambridge Analytica through the courts. And @podehaye without whom there would be no Cambridge Analytica investigation. And the FT's @cynthiao who's tried to untangle @arron_banks' business affairs. And Iain Campbell, ditto
...and to the @thedailybeast's @NicoHines who wrote that piece on Cottrell. & @donie, CNN's special dystopia, sorry, disinformation correspondent. & the great @JoStevensLabour who's done such an amazing job of trying to hold @facebook & others to account..
https://www.thedailybeast.com/meet-posh-george-the-shady-money-man-tangled-up-with-brexit-russia-and-trump …
...oh yes. & the guy who prompted this response! The great hero of the Nov 27 DCMS Facebook hearing. The FTC's ex-chief technologist @ashk4n who was watching live feed when he saw Lord Allan of Facebook being "deceitful" to MPs. And ran in & told them how

You can follow @carolecadwalla.
Bookmark
____
Tip: mention @threader_app on a Twitter thread with the keyword "compile" to get a link to it.

Enjoy Threader? Become member.

Download Threader on iOS.