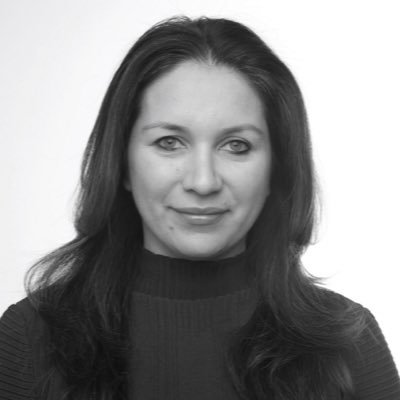 1. France has declared the shooting yesterday in one of the country's most iconic Christmas markets an act of terrorism. The gunman is on the run & the subject of a massive manhunt. Follow along for some thoughts on the market's place in jihadi targetting. https://nyti.ms/2zVZZG3?smid=nytcore-ios-share …
2. Hours after the attack yesterday, before officials labeled it an act of terror, experts like @JcBrisard already knew a key detail: The gunman named Cherif Chekatt appeared not just on France's S List of people believed to pose a security threat but also on its FSPRT list.
3. What's the FSPRT database? Created in 2015, the database flags extremists whose "radicalization has a terrorist dimension." The fact that Chekatt appears on this list confirms that he is believed to be a radicalized Muslim, says @JcBrisard https://www.lci.fr/amp/societe/cinq-questions-sur-le-fsprt-le-fichier-qui-recense-les-personnes-radicalisees-en-france-2006817.html …
4. Here's one interesting takeaway: There are over 20,000 names in this database of radicalized individuals in France alone. According to @JcBrisard, some 10% of them live in the provincial department where the Strasbourg Christmas market is located. Or some 2,000 ppl.
5. When you study recruitment by groups like ISIS, one thing we've come to expect are "clusters." Some parts of France have sent 0 recruits to the Islamic State. Others have sent 100s. Makes sense given that recruitment is far more effective when the call is from someone you know
6. Among the known ISIS recruits from this cluster? One of the suicide bombers dispatched to the Bataclan during the Nov 13, 2015 Paris attack.
With this sizeable cluster in the Strasbourg area, it's no surprise that the famous market has been targeted before and not by amateurs
7. Only 2 years ago, a cell that was in direct contact with ISIS' external operations in arm in Syria plotted to attack the market, one of the oldest Christmas markets in Europe dating to the 1500s. Police were able to intercept their comms and foiled the plot.
8. The extent of planning in that plot, and the fact that it was being directed by ISIS from Syria, prompted our own State Department to issue a travel alert warning Americans that both ISIS and al-Qaeda may be plotting to target holiday-related events in Europe:
9. But the history of this market as a jihadi target stretches back to at least 17 years ago, when a complex al-Qaeda plot led by a cell of men that had trained in Afghanistan attempted to hit the location. A book chapter on the plot by the erudite Lorenzo Vidino of @gwupoe:
10. In the absence of a claim from a terrorist group & with the gunman still on the lam, it's hard to know which group is behind this attack - if any. Or conversely if the attacker was an online sympathizer who responded to ISIS' call to hit Christmas-related events.
11. Why hasn't ISIS or al-Qaeda claimed it? Contrary to popular perception, these groups - in general - don't claim attacks opportunistically. While there have been exceptions, ISIS typically doesn't claim an attack when their guy is on the lam, or in handcuffs
12. In ISIS' ecosystem online, in the Telegram chatrooms run by their supporters, there was plenty of rah-rah cheering yesterday, with some sympathizers changing their profile picture to the shooter's mugshot:
13. And in the last 24 hours, ISIS acolytes have created memes and video tributes, like this one, which begins with a "Merry Christmas" sign written in red letters that then begins to bleed. I agree with French president when he said that the terror threat remains all too real:
14. Le Parisien has intriguing new details which, if confirmed, place the gunman's actions in alignment with ISIS: Victims were shot in the head and several were stabbed; After hijaking a taxi, gunman told driver he was doing this to "avenge" his "brothers killed in Syria."
15. According to @leparisien, gunman allowed cab driver to live only after latter professed that he was a practicing Muslim and observed his daily prayers. French media is reporting that we haven't seen a manhunt like this since Saleh Abdeslam slipped the net during Paris attack.
16. Today ISIS' Naba newsletter was published on Telegram. They included a write-up on the Strasbourg attack in their "World News" section. (Note: This is *not* a claim of responsibility. Just shows the terrorist group is officially noticing the event). Rough translation appended
You can follow @rcallimachi.
Bookmark
____
Tip: mention @threader_app on a Twitter thread with the keyword "compile" to get a link to it.

Enjoy Threader? Sign up.

Download Threader on iOS.