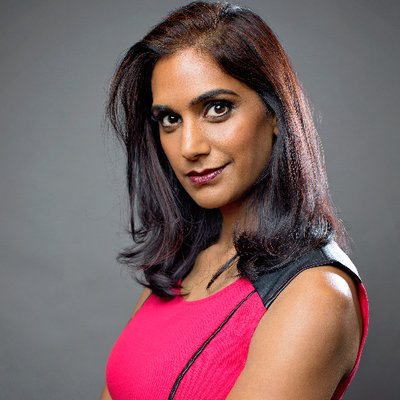 Asha Rangappa
@AshaRangappa_
Fmr FBI Special Agent, lawyer, faculty @JacksonYale. Tiger(ish) mom. @CNN analyst. Editor

@just

_security. Karaoke, golf, and Shakespeare aficionado. Views mine.
Dec. 14, 2018 1 min read
THREAD: Some thoughts on Butina from a CI perspective and the bad choices she has made:
2. Mueller's investigation is clearly not typical but in a normal situation, I would expect that the FBI would have offered Butina a chance to work for the U.S. government (I.e., be a double agent), and have a chance for leniency, maybe even live in the States.
3. Not sure if this was offered in this case and she declined, or if they just decided to prosecute, but either way, the decision to prosecute would have not been taken lightly, since it puts the FBI's cards on the table. I wrote about that here http://www.slate.com/articles/news_and_politics/jurisprudence/2010/07/why_doesnt_the_fbi_prosecute_more_spies.html …
4. The decision to go this route shows that Mueller's team believes the public interest in outing Butina and/or stopping her activities were much more important than continuing to keep tabs on Butina's -- and thus the Russians' -- activities
5. Note that in 2010, the spies were charged, but swapped for our spies in Russia before they could cooperate/provide more info. Not here. I'm curious whether this was offered to Russia, and they disowned her/left her out to dry, or it was not even an option
6. The part that puzzles me is how she expects this to work out for her. She is going to burn Russia's operation, and then after she serves time is going to be deported. Pooty won't be happy...not sure what kind of life she'll have there, or how long it will last
7. Unless her "tasking" was that if she got caught, she was free to rat out whomever she needed to...but that would be weird for a spy. Curious for thoughts from @john_sipher, @StevenLHall1, @CIAspygirl and others
8. In any case, as I noted before, I am 99% certain that she would have been under FISA surveillance for some period of time, which means that anyone she was in communication with is now captured in FBI intel. Sucks to be them.
9. That's it -- I'll just end by saying she is charged with Conspiracy Against the United States so anyone who was working with her is a part of the conspiracy. May the odds be ever in their favor.
You can follow @AshaRangappa_.
Bookmark
____
Tip: mention @threader_app on a Twitter thread with the keyword "compile" to get a link to it.

Enjoy Threader? Sign up.

Threader is an independent project created by only two developers. The site gets 500,000+ visits a month and our iOS Twitter client was featured as an App of the Day by Apple. Running this space is expensive and time consuming. If you find Threader useful, please consider supporting us to make it a sustainable project.

Download Threader on iOS.