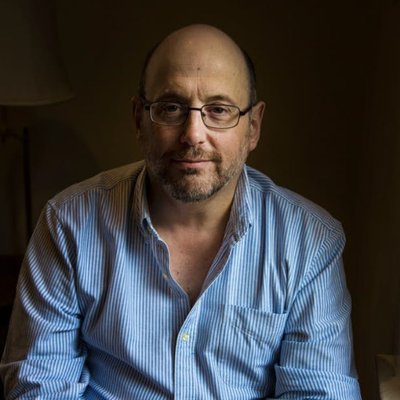 Kurt "Masks Save Lives" Eichenwald
+

Your Authors
Archive
@kurteichenwald
New York Times bestselling author.
Dec. 14, 2018 3 min read
1. As another witness @CaslerNoel discusses Trump's use of amphetamines (this one I didn't know about), it's time to remind folk of my reporting bout Trump's medical records that show he was addicted to an amphetamine derivative for at least eight years... https://www.mediaite.com/donald-trump/former-apprentice-staffer-claims-trump-was-speed-freak-invited-teen-beauty-queens-to-his-suite/ …
2...in Trump's pre-election medical statement (which his doctor, Harold Bornstein, now says Trump wrote himself), he reports Bornstein had been his doctor since 1980. What Trump hid, as I previously reported, is he had a second doctor from 1982-1990 named Dr. Joseph Greenberg...
3...Greenberg was widely known years later (particularly when 60 Minutes reported it in the 1990s) as a guy who prescribed uppers to famous people. The records show that Trump was one of his patients starting in 1982. The records show....
4...that Greenberg diagnosed Trump with a "metabolic imbalance" which somehow disappeared from his pre-election medical report. "Metabolic imbalance" is a catch-all phrase for different conditions and, in itself, is equivalent of a diagnosis of "heart problem." There are....
5...electrolyte insufficiencies, anaerobic imbalances, acid imbalances, and an assortment of related disorders that can have serious health consequences. According to a 2007 peer-reviewed study, patients with underlying mental illnesses have a higher incidence of this syndrome...
6...the medical records reveal that Greenberg gave Trump a prescription for amphetamine derivatives in 1982 to treat his "metabolic problem;" the records show that Trump continued taking the drugs for a number of years and the former officials said that Trump stopped using...
7...on or about 1990. Now, before Trumpers start screaming "fake news" - Trump White House (Hope Hicks) admitted Trump used these when I asked, but lied to say it was only for a few weeks. I asked "how do you know that, since the medical records show it is for many years?"....
8...Hope never got back to me with an answer. So...let's talk about what the records show. The derivatives were diethylpropion, known under its brand name as tenuate dospan. These drugs are designed for short-term use; studies have concluded that patients can...
9...only avoid developing a dependence on the drug if they take it for 25 weeks or less. But Trump continued downing the pills for years. According to two people – someone who said Trump would consider him a friend and a former Trump executive – the then-real estate developer...
10...boasted that the diethylpropion gave him enormous energy and helped him concentrate. A former Trump executive claimed to have picked up the medication while running errands for the boss. This person said the prescription, for 75 milligrams of diethylpropion a day, was....
11...filled at least for a time at a Duane Reade drugstore on 57th Street in Manhattan, a few blocks from Trump Tower. The executive said, like many celebrities, Trump used an alias for the prescription. Diethylpropion has a high risk of dependency and chronic abuse – such as...
12. ...taking it for years – can cause delusions, paranoia, and hyperactivity. Studies in medical journals also report it can result in sleeplessness and impulse control problems. Trump stopped the diethylpropion completely in 1990 under the supervision of a doctor, a former...
13...executive with his company said (ending the drug after long-term use causes serious withdrawal problems.) Until now, with the statements by the fellow who formerly worked with Trump, there had never been evidence that Trump began using such uppers again. Which is why....
14...@CaslerNoel statements about his watching Trump snort crushed up adder all is so important. Think of the probabilities here: Records show Trump used uppers from 1982-1990, then Casler says Trump was using them during his time working on the Apprentice. I don't know Casler...
15...I don't think he knows me. Isn't it interesting that my reporting - and Casler's statements about his personal experience - align so perfectly?

Done.
You can follow @kurteichenwald.
Bookmark
____
Tip: mention @threader_app on a Twitter thread with the keyword "compile" to get a link to it.

Threader is an independent, ad-free project created by two developers. Our iOS Twitter client was featured as an App of the Day by Apple. Sign up today to compile, bookmark and archive your favorite threads.

Download Threader on iOS.