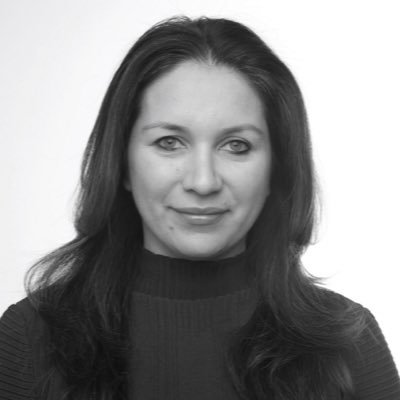 1. On the topic of the "defeat" of ISIS: Today, the Norwegian government confirmed the authenticity of a brutal execution video showing a man decapitating a Scandinavian tourist in Morocco. The men who killed the tourists pledged allegiance to ISIS: https://www.politiet.no/aktuelt-tall-og-fakta/aktuelt/nyheter/2018/12/21/oppdatering-marokko/ …
2. The bodies of the tourists - 24-year-old Louisa Jespersen of Denmark & 28-year-old Maren Ueland of Norway - were found at the head of a trail in Morocco's Atlas Mountains. I watched the horrific video and it's hard to even find words to describe the brutality it contained.
3. In the video, a man is standing above one of the women, pinning her down with his foot placed on her face. He uses a kitchen knife to decapitate her. In the audio, as translated by my colleague @AidaAlami, the killer is heard talking about how this is revenge for Hajin.
4. If you've never heard of Hajin, pls join the line. Until a few days ago, the small town in northern Syria was under ISIS control. It's the last place our Kurdish allies backed by US forces, were fighting ISIS before the White House's abrupt decision to pull troops out of Syria
5. In Morocco, another 9 suspects believed to be tied to the killings have been arrested. Four others were arrested earlier this week, men that the Moroccan prosecutor said had recorded an ISIS pledge video a week before the murder. If all are guilty, it's a cell of 13 people:
6. ISIS has not claimed the murder but the group typically doesn't claim attacks when their followers are in custody. So we may never have an official claim. At a minimum, the European officials I am speaking to consider this an attack inspired by the group.
7. As someone who spent 7 years posted in West Africa, I find it disturbing to see how every year, the map of where Westerners can safely venture continues to shrink as a result of groups like ISIS & al-Qaeda. Until this incident, the gorgeous Atlas Mountains were considered safe
You can follow @rcallimachi.
Bookmark
____
Tip: mention @threader_app on a Twitter thread with the keyword "compile" to get a link to it.

Enjoy Threader? Sign up.

Download Threader on iOS.