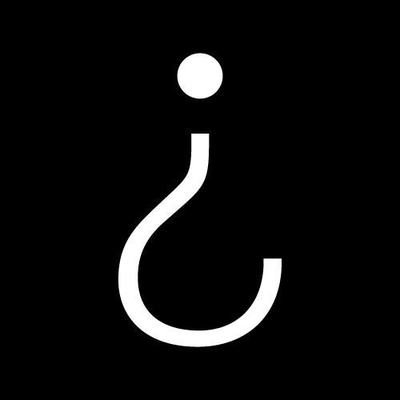 We had a pretty big 2018, so we're going to recap our top 10 (by page views) investigations of the year in this thread:
10) @N_Waters89, our resident drone expert, analyzed footage of the attack on Maduro in Caracas from August 4th, finding that an attack with two drones loaded with explosives did indeed try to attack the Venezuelan president.
https://www.bellingcat.com/news/americas/2018/08/07/drones-attack-maduro-caracas/ …
9) @FoekePostma followed up the shocking findings from @Nrg8000 about the Strava fitness app revealing personal information about its users by finding a similar vulnerability in the fitness app Polar, which revealed the home addresses of soldiers & spies.
https://www.bellingcat.com/resources/articles/2018/07/08/strava-polar-revealing-homes-soldiers-spies/ …
8) @IwriteOK analyzed thousands of posts from Discord servers from the alt/far-right and white supremacist groups (leaked by @UR_Ninja) to see how online radicalization worked through 4chan, YouTube, and other online platforms.
https://www.bellingcat.com/news/americas/2018/10/11/memes-infowars-75-fascist-activists-red-pilled/ …
7) Our collective investigation team analyzed the initial digital materials surrounding the chemical attack in Douma, Syria from April 7th to separate fact from fiction in the early stages of reporting on the incident.
https://www.bellingcat.com/news/mena/2018/04/11/open-source-survey-alleged-chemical-attacks-douma-7th-april-2018/ …
6) @AricToler looked into the "investigative firm" SureFire Intelligence, created by certified genius Jacob Wohl, after it published fabricated allegations of sexual assault against Robert Mueller. Apparently Christoph Waltz was a "Financial Investigator"!
https://www.bellingcat.com/news/americas/2018/10/30/unintelligent-design-surefire-intelligence/ …
5) The first of our Skripal investigations to make the list is our report unmasking the true identity of "Alexander Petrov" -- he is actually a GRU officer named Dr. Alexander Mishkin. The GRU didn't change his birthday or name/patronymic for his cover ID.
https://www.bellingcat.com/news/uk-and-europe/2018/10/09/full-report-skripal-poisoning-suspect-dr-alexander-mishkin-hero-russia/ …
4) 305 men between the ages of 27 and 53 registered their cars to one address: a military unit part of the GRU in central Moscow. All of these men, including a few implicated in attempts to hack the OPCW, were or are GRU officers.
https://www.bellingcat.com/news/2018/10/04/305-car-registrations-may-point-massive-gru-security-breach/ …
3) In another Skripal article, we provided further proof that the two "Salisbury tourists" were actually GRU officers. In particular, it turns out that the passport number of "Alexander Petrov" was only 26 off from a GRU-linked Montenegro coup suspect.
https://www.bellingcat.com/news/uk-and-europe/2018/09/20/skripal-suspects-confirmed-gru-operatives-prior-european-operations-disclosed/ …
2) We obtained the passport files of Alexander Petrov, showing that it had bizarre markings and details completely incompatible with a normal Russian citizen. These findings would eventually lead us to the true identities of the two Skripal poisoners.
https://www.bellingcat.com/news/uk-and-europe/2018/09/14/skripal-poisoning-suspects-passport-data-shows-link-security-services/ …
1) Perhaps the most famous active GRU officer in the world is now Mr. Anatoliy Chepiga thanks to this investigation, which revealed the true identity of Skripal poisoner "Ruslan Boshirov". Chepiga was even awarded a "Hero of Russia" award at one time.
https://www.bellingcat.com/news/uk-and-europe/2018/09/26/skripal-suspect-boshirov-identified-gru-colonel-anatoliy-chepiga/ …
Honorable mention: Our May 2018 investigation revealing that a key figure sought after by the Dutch-led @JITMH17 is GRU commander Oleg Ivannikov, who also served as the Defense Minister of South Ossetia from 2004-8.
https://www.bellingcat.com/news/uk-and-europe/2018/05/25/mh17-russian-gru-commander-orion-identified-oleg-ivannikov/ …
(The Kremlin fervently denied this allegation; however, seven months later, Ivannikov has not been heard from or interviewed once by any Russian media outlet. For good reason -- he has an extremely distinct, high-pitched voice recorded in calls with the suspects tied to MH17)
Honorable mention: @kooleksiy's absolutely bonkers longread revealing how a number of Ukrainian and American analysts propped up a totally fake persona as credible -- "Senior Pentagon Russia Analyst LTC David Jewberg". Yes, they gave him the name "Jewberg"
https://www.bellingcat.com/news/americas/2018/04/02/curious-case-david-jewberg-fake-senior-pentagon-russia-analyst/ …
(The person who is the most closely tied to the creation and running of this fake "Jewberg" persona is American millionaire David K. Rapoport, who hasn't publicly commented on this. A number of Rapoport's friends helped to prop up the illusion of "Lt. Colonel Jewberg" being real)
Honorable mention: @trbrtc's huge effort in identifying vehicle losses from the Turkish military near al-Bab, Syria. https://www.bellingcat.com/news/mena/2017/02/12/battle-al-bab-verifying-turkish-military-vehicle-losses/ …
Honorable mention: @Rebel44CZ's absolutely massive data set of armored vehicle losses from the Syrian army over the past seven years, detailed both meticulously and chronologically.
https://www.bellingcat.com/news/2018/03/27/saa-vehicle-losses-2011-2017/ …
Honorable mention: Albania makes Russia's intelligence agencies look like complete geniuses, as they publicly shared financial details that reveal the personal information -- including foreign trips and car registrations -- of their spies. @VincentTriest https://www.bellingcat.com/news/uk-and-europe/2018/12/18/how-albania-accidentally-exposed-its-own-intelligence-operatives/ …
You can follow @bellingcat.
Bookmark
____
Tip: mention @threader_app on a Twitter thread with the keyword "compile" to get a link to it.

Enjoy Threader? Sign up.

Threader is an independent project created by only two developers. The site gets 500,000+ visits a month and our iOS Twitter client was featured as an App of the Day by Apple. Running this space is expensive and time consuming. If you find Threader useful, please consider supporting us to make it a sustainable project.

Download Threader on iOS.