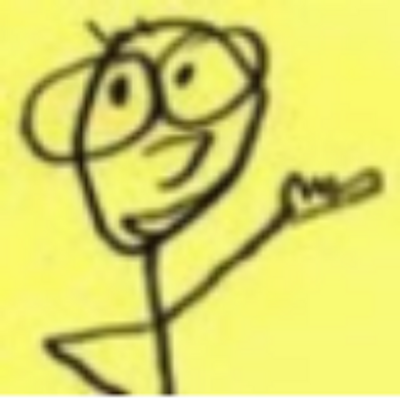 John Weeks
+

Your Authors
Archive
@john_weeks
𝙱𝚕𝚘𝚐𝚐𝚎𝚛, 𝚌𝚊𝚛𝚝𝚘𝚘𝚗𝚒𝚜𝚝. 𝙰𝚗𝚝𝚒-𝙲𝚘𝚛𝚛𝚞𝚙𝚝𝚒𝚘𝚗, 𝙰𝚗𝚝𝚒-𝘥𝘪𝘴𝘪𝘯𝘧𝘰𝘳𝘮𝘢𝘵𝘴𝘪𝘺𝘢, 𝙾𝚙𝚎𝚗 𝚂𝚘𝚞𝚛𝚌𝚎. 𝙲𝚘𝚖𝚒𝚌𝚜 𝚟𝚒𝚊 @QDcomics. 𝙾𝚙𝚒𝚗𝚒𝚘𝚗𝚜 𝚊𝚛𝚎 𝚖𝚒𝚗𝚎 𝚊𝚕𝚘𝚗𝚎. deleteyourfacebook.today/
Jan. 25, 2019 4 min read
[1/23] A quick thread on #OpenSourceSocialMedia inspired by Molly's tweet.

There's more out there than you might think. Try something new, come join us! We have cookies.

http://www.jweeks.net/welcome-to-open-source-social-media …
[2/23] When Mark Zuckerberg says he's OK with holocaust denialism, when Twitter doesn't kick off David Duke, when Instagram hosts Milo Yiannapolous, when YouTube suggests Flat Earth videos – it's not outrageous to reconsider how you engage. http://www.jweeks.net/mainstream-social-media …
[3/23] And you don't need to wear a 'Digital Hairshirt'; think of the early days of the internet when it was just you and your pals. That's where Open Source Social Media is at now. Millions are using it, but mostly 'early adopters.' http://www.jweeks.net/welcome-to-open-source-social-media …
[4/23] (Just to define terms, as we start: at the core, FB, Twitter, Instagram, YouTube are all variations on short status updates: 'microblogging,' monetized by different corporate entities primarily over last 10 years.) https://en.wikipedia.org/wiki/Microblogging …
[5/23] There are clones of Instagram, Twitter, Facebook, YouTube: most prominent are #Pixelfed, #Mastodon, #Friendica, #PeerTube. I'm on all of these.
http://www.jweeks.net/welcome-to-open-source-social-media …
http://www.jweeks.net/opensocial
[6/23] I am trying out #OpenSourceSocialMedia and I'm enjoying it so far. There are TWO setbacks:

One: *Everyone's* on the 'Big Four'.

If you want to see what's going on in government, newsrooms, celebrities, public figures? That's simply where they 𝘢𝘳𝘦.
[7/23]

Setback One: (continued) Insta/Twitter/FB/YT know this, they love to be viewed as utilities, which is why David Duke / Richard Spencer haven't been kicked off.

It makes them 𝘮𝘰𝘯𝘦𝘺 to get rage clicks; cements them as central discussion point.
[8/23] Setback Two: Insta/Twitter/FB/YT have billions to develop smartphone apps.
These are in shorter supply for Open Source social networks.

(Changing; there are some good apps for Mastodon, thankfully. I use TootDon for #Mastodon, the Open Source Twitter clone.)
[9/23] (There is a small third setback: Open Source Social Media hosting is not at one central corporate site, it's on MANY servers ('instances') & you choose what's right for YOU. That's a good but does affect initial uptake. Choice can 𝘪𝘯𝘵𝘪𝘮𝘪𝘥𝘢𝘵𝘦 people sometimes.)
[10/23] Let's see check out some alternatives. #Mastodon is analogous to Twitter, and it's got good mobile apps.

You can sign up at http://Mastodon.social , http://Mastodon.cloud to begin.

Quick Masto Intro: https://www.youtube.com/watch?v=IPSbNdBmWKE …
[11/23] #Mastodon (continued) It's not Twitter and doesn't intend to be.
You can preview text/images with 'content warnings'
Founder Eugen did not want to facilitate corporate interjections so there is no text search. The central instance maintains a robust blocklist.
[12/23] #Mastodon: (cont.) All #OpenSourceSocialMedia is citizen moderated. Suppose you want to run an alt-right server? You can, BUT

Central servers ('instances') will block you & your hate can be TRACKED to server/host, unlike Twitter, FB, Insta, YT. https://theoutline.com/post/2689/mastodon-makes-the-internet-feel-like-home-again?zd=2&zi=pkfnergv …
[13/23] Mastodon: (continued) here are some Masto tips and tricks.
Also: Masto has the best apps so far of all OpenSourceSocialMedia.
http://www.jweeks.net/mastodon-articles-tips-and-tricks …
[14/23] #PeerTube is an Open Source YouTube clone. Many people dual-post at YT and PT. https://www.youtube.com/watch?v=PJIsiuSdpq8 …
[15/23] Yes, #PeerTube is slower than YouTube, but it doesn't have YT's algorithm suggesting 'Manosphere' videos to teenagers.
https://www.salon.com/2018/09/18/how-youtube-became-a-powerful-far-right-propaganda-organ/ … https://melmagazine.com/en-us/story/youtube-red-pill-men-right-wing-hate-radicalization …
[16/23] #Pixelfed is analogous to Instagram. People love Instagram, and are slaves to the app. Pixelfed is relatively new, has similar functionality to Insta on the web. And they are developing a 'stories' feature like Insta has. https://pixelfed.social/
[17/23] Many attempted Facebook clones. I'm using #Friendica, a spinoff of #Diaspora. There are MANY FB attempts, and I'm keen on ones using 'ActivityPub' for interoperability. You can follow, like and repost between FB/YT/Twitter/Insta clones.
[18/23] #OpenSourceSocialMedia has no central host & no restrictions. #ActivityPub programs allow you to follow, like and re-post freely without restrictions. I can check my Instagram (#Pixelfed) or YouTube (#PeerTube) friends from my Twitter (#Mastodon) client.
[19/23] Another particularly cool feature being developed: 'Nomadic Identity'. Don't like where you are hosted? You can TAKE your posts, up and leave. You can export them to a new server. https://medium.com/@tamanning/nomadic-identity-brought-to-you-by-hubzilla-67eadce13c3b …
[20/23] For me the issue with FB/Twitter/YT/Insta is primarily a moral one. I don't want to be monetized, be the product. And I'm uncomfortable with any platform that hosts hate.
[21/23] 10 years ago MySpace was a Big Deal.

Your parents are on Facebook, YouTube, Instagram, Twitter. They're utterly mainstream.

What new networks/apps will there be 10 years from now? Don't hesitate to explore.
[22/23] I would like to encourage people who carefully choose where they shop, eat and work based on ethical reasons: maybe this should extend to your social media use, too!
[23/23] I get it; nothing in this world is pure, we're all compromised. But let's think think aspirationally. #OpenSourceSocialMedia, is there, if you want to use it.

Also: it's fun to explore.

https://kumu.io/wakest/fediverse#known-network …

[/End]
[Xtra/01] BTW This was cross-posted on @MastodonProject; note that it automatically threads it as a separate, stand-alone HTML page.

No need for ThreadReader App, just original tweet's URL.

https://mastodon.social/@johnweeks/101476472294427157 …
You can follow @john_weeks.
Bookmark
____
Tip: mention @threader_app on a Twitter thread with the keyword "compile" to get a link to it.

Enjoy Threader? Sign up.

Since you're here...

... we're asking visitors like you to make a contribution to support this independent project. In these uncertain times, access to information is vital. Threader gets 1,000,000+ visits a month and our iOS Twitter client was featured as an App of the Day by Apple. Your financial support will help two developers to keep working on this app. Everyone's contribution, big or small, is so valuable. Support Threader by becoming premium or by donating on PayPal. Thank you.

Download Threader on iOS.