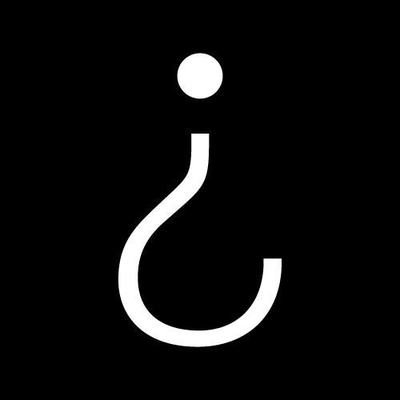 Roses are red,
Violets are blue,
Clicks this thread,
About the GRU.

(Let's breka down our new report identifying the third Skripal suspect, Sergei Fedotov, who we have unmasked as Denis Sergeev).

https://www.bellingcat.com/news/uk-and-europe/2019/02/14/third-suspect-in-skripal-poisoning-identified-as-denis-sergeev-high-ranking-gru-officer/ …
Firstly, thanks to all of our regional partners who assisted this investigation, which included folks in Russia (@the_ins_ru), Czechia (Respekt), Finland (Helsingin Sanomat), and Bulgaria ( http://Capital.bg ). Online digging can find a lot, but their work made this possible.
We've identified the GRU officer "Sergey Vyachaeslavovich Fedotov" as Denis Vyacheslavovich Sergeev. Both of these identities have the birthdate of 17 September 1973, matching a pattern seen with other GRU cover identities.
We've been monitoring a number of open Russian databases for changes related to the birth identities of the three Skripal suspects -- Chepiga, Mishkin, and Sergeev. Russian authorities have tried to erase all of their tracks in the last few months. More on this next week!
Sergeev, the real identity third Skripal suspect, was born in Kazakhstan and later served in the army and attended the elite Military Diplomatic Academy (the "GRU Conservatory"). He lives in Moscow where his wife and adult daughter also reside.
He has a very strange financial history -- he set up a series of bizarre sham corporations in Russia between 2007-12. All looked like the names of real, larger corporations, but they did little actual business. He shared these sham corporations with other GRU officers.
We suspect that these sham corporations were used either for money laundering or for being front companies to serve as employment for other shady people -- hence why their names are similar to that of real, larger corporations. You can see his records here https://zachestnyibiznes.ru/fl/231506274620
In 2009, Sergeev got a personal loan from a Russian bank (info from a leaked Russian credit history database, available on open torrents online) of $1,066,192. U.S. dollars, not rubles. He got this $1mil+ loan despite the fact that he has no real estate or vehicle.
In this loan, he lists his employment as "Loreven Style LTD". In a 2010 census, Sergeev said that this company is based in Riga; however, there are no records of it existing anywhere, in Riga or any other place. The phone numbers listed for it aren't in service. Hm!
So this alone is an interesting finding -- a GRU officer was setting up sham companies, getting a gigantic loan from a Russian bank, and listing a sham employer. Who else is doing this? Opening for any intrepid journalists/researchers to dig into -- we can't do it alone!
In 2010, 37-year-old "Sergey Vyachaeslavovich Fedotov" was born in the Ryazan oblast of Russia.
Sergeev received the internal passport for his alter ego of Fedotov from the same passport desk in Moscow that issued passports for the cover identities of the other Skripal suspects, along with other VIPs.
Just as with the passports of the cover identities of the two Skripal poisoners, Fedotov was given his fresh internal passport because his "old" one (which doesn't exist) was listed as "unsuitable for use". Thus, he was born in Russian bureaucracy as a 37-year-old man.
Just as with the cover identities of other GRU officers, the residential address of "Fedotov" was the same as a random family in Moscow that happened to have the same last name. He didn't actually live here.
With the help of our investigative partners, we were able to analyze a series of online booking/travel databases, showing us where Fedotov went after he was born. From 2012-8, here are the trips he took (that we are aware of).
One of the most notable trips is his January 2014 trip to Prague. Alexander Mishkin, one of the Skripal poisoners, was there at the same time. The two stayed together at the Best Western Meteor Plaza Hotel in Prague for eight days (our regional partner Respekt established this).
There are some other trips that could be interesting, or could be a total coincidence: "Fedotov" was in the UK when the Brexit vote was taking place, and in Barcelona during the Catalonian referendum. Again, we don't know if there is significance to this or mere coincidence.
Which leads us to Bulgaria. "Fedotov" flew to Bulgaria right before arms dealer Emilian Gebrev was apparently poisoned, and flew back right after. His travel pattern here is unusual, but also typical.
During the Skripal poisoning, Fedotov/Sergeev flew into London on 2 March 2018 (same day as Mishkin/Chepiga). His return flight was set for March 4, but he didn't get on that plane despite checking in. Instead, he (somehow) got to Rome, then flew back to Moscow from there.
Fedotov/Sergeev flew into Bulgaria on 24 April 2015, and had a return ticket to Moscow from Sofia for April 30th. Instead, he flew from Sofia to Istanbul on April 28th, where he bought a ticket to take him to Moscow that same night. This guy REALLY hates taking return flights.
Next week, we will publish a more detailed report on how we established that Sergeev is the true identity of Fedotov, along with information on how Russia is scrubbing all remaining traces of the identities of Chepiga, Mishkin, and Sergeev from their online databases. Stay tuned!
You can follow @bellingcat.
Bookmark
____
Tip: mention @threader_app on a Twitter thread with the keyword "compile" to get a link to it.

Enjoy Threader? Sign up.

Threader is an independent project created by only two developers. The site gets 500,000+ visits a month and our iOS Twitter client was featured as an App of the Day by Apple. Running this space is expensive and time consuming. If you find Threader useful, please consider supporting us to make it a sustainable project.

Download Threader on iOS.