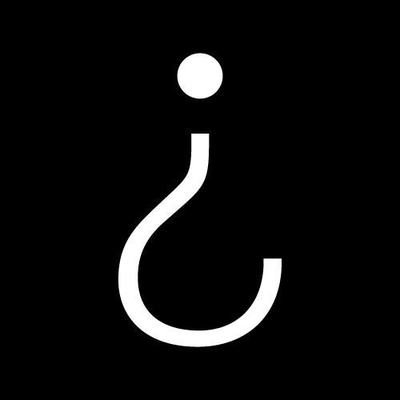 We've just published a piece on how we identified the Skripal "third man" as GRU officer Denis Sergeev. A thread on how we came to this conclusion:
https://www.bellingcat.com/news/uk-and-europe/2019/02/21/the-search-for-denis-sergeev-photographing-a-ghost/ …
The first step was the terrific work of @fontanka_news, who were the first to identify "Sergey Fedotov" as the Skripal third man. We reviewed the same materials they had with the 2 March 2018 flight records surrounding "Sergey Fedotov" from Moscow to London.
The passport number of "Fedotov" was just a couple of digits off from those of Skripal suspects "Boshirov" and "Petrov", showing that he got his cover identity at the same time from the GRU.
https://www.fontanka.ru/2018/10/10/124/
So, who is this guy arriving in London from Moscow and heading back to Moscow on the same days as the two Skripal poisoners, and whose passport number is only a few digits off from theirs, showing that he is using a cover identity?
First, we need to establish that Fedotov is not a real person. We looked at a ton of leaked Russian databases, which have surfaced online since the 90s. Each of these is frozen in time for when they were leaked, meaning that Russian authorities couldn't tamper with their contents
"Sergey Vyacheslavovich Fedotov" existed in Russian databases as a man born on 17 September 1973 in Apushka in the Ryazan oblast. However, a leaked residential database for Ryazan oblast shows no such person existed. There were similar inconsistencies throughout other databases.
In short, "Fedotov" was "born" when his passport was issued and he did not exist in databases leaked before his "birth". Usually, Russians are not born as 37-year-old men, except when they work for the GRU.
In December 2018, we had a source query the Russian central passport database. All of a sudden, this "Sergey Fedotov" no longer existed, though he did when others (most notably Fontanka) had done searches before. He was being purged from Russian government databases.
So, we used the same method to find the real name of "Fedotov" that we did with Mishkin and Chepiga: look for where the GRU had gotten lazy and cut corners. The cover identity for Mishkin was the same as his real one, with only the last name different. Same DOB, name/patronymic.
So, we have Sergey Vyacheslavovich Fedotov, born on 17 September 1973.

What's the laziest cover ID possible?

We tried to find all men named "Sergey Vyacheslavovich" born on 17.09.1973 in Moscow, and found a hit: Denis Vyacheslavovich Sergeev.
(Error w/ patronymic in database)
Sergeev's registered address is Narodnovo opolcheniya 50 in Moscow -- this is the dormitory of the GRU's Military Diplomatic Academy. Needless to say, we think we got a pretty good candidate for the real identity of Sergey Fedotov.
We continued to search travel records by cross-referencing other Russian men with the same registered address as Sergeev, linking him to the GRU. There were a ton of joint bookings between Sergeev/Fedotov with other men with this GRU address registration in Russia and abroad.
We used all the same sources and methods to find a photograph and more info on Sergeev that we had used on Mishkin/Boshirov, but had little luck at first. The only traces we could find of Sergeev were on *offline* databases (like below) -- he was purged on the online ones.
We figure that if Sergeev is in any online database, it'll be the one for paying taxes. We ran his unique tax ID through the Russian tax authority ( https://service.nalog.ru/inn.do ) and found no results.
The same thing happened with Mishkin and Chepiga, though they were there before.
(If you're reading this, GRU, we also have the INN of a few more GRU people who are still visible in this database -- go ahead and purge them if you want to confirm to us that they are indeed GRU officers)
A similar result came when we searched the updated online vs. leaked offline police tracking database, showing that "Sergey Fedotov" and Denis Sergeev did travel according to the offline database, but are real homebodies and never leave home, per the online one.
We read and watched way more about the second Chechen war than we ever wanted to when we found reference to a Denis Sergeev who fought in Dagestan in 1999, where he was injured and received an award.
(Will upload an image showing reference to him in an old book soon)
This included watching an old documentary where a "Captain Sergeev" is interviewed on camera in a few segments. This guy looks a bit like Fedotov from his passport photo.
See 36:10 below:
https://www.youtube.com/watch?v=onbpa7csflg …
We asked @ugail from the Center for Visual Computing at the University of Bradford to do analysis on the faces of "Captain Sergeev" and "Sergey Fedotov". The test provided a match of 78.2%, while a match >70% is sufficient to conclude identity match of the persons.
Considering how Fedotov is clearly not a real person, the name/DOB coincidence, facial match, travel records, and Russia's concerted effort to purge Fedotov/Sergeev's public records simultaneously, we are certain that Denis Sergeev is the real identity of "Sergey Fedotov".
Read the full article here: https://www.bellingcat.com/news/uk-and-europe/2019/02/21/the-search-for-denis-sergeev-photographing-a-ghost/ …
You can follow @bellingcat.
Bookmark
____
Tip: mention @threader_app on a Twitter thread with the keyword "compile" to get a link to it.

Enjoy Threader? Sign up.

Threader is an independent project created by only two developers. The site gets 500,000+ visits a month and our iOS Twitter client was featured as an App of the Day by Apple. Running this space is expensive and time consuming. If you find Threader useful, please consider supporting us to make it a sustainable project.

Download Threader on iOS.