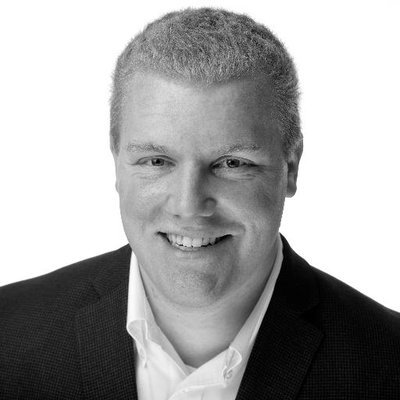 New analysis of Trump's washing machine tariffs finds:

- Consumers bore between 125% and 225% of the costs of the tariffs
- The tariffs brought in $82m to the Treasury but raised consumer prices by $1.5b
- Created 1,800 jobs at a cost of $817,000 per job

https://www.nytimes.com/2019/04/21/business/trump-tariffs-washing-machines.html?dlbk=&emc=edit_dk_20190422&nl=dealbook&nlid=78563871_dk_20190422&te=1 …
New analysis of Trump's steel tariffs finds:

- Consumers and businesses are paying more than $900,000 per year for every job saved or created by tariffs
- Cost is 13 times the typical steelworker salary
- Total cost to economy is $11.5 billion per year

https://www.washingtonpost.com/business/2019/05/07/trumps-steel-tariffs-cost-us-consumers-every-job-created-experts-say/?utm_term=.6d78808ee8e0 …
TRUMP today on China tariffs:

"A lot of money is being made by the United States."

https://www.washingtonpost.com/video/politics/trump-on-china-trade-war-we-always-win/2019/05/14/f865625c-8e1b-4a92-821d-b3e2a189502d_video.html?utm_term=.ad9be50e69c9 …

While customs duties collected by the Treasury Dept. have risen from tariffs, they made up just 1 percent of federal revenue last fiscal year.

https://www.cnbc.com/2019/05/10/trumps-claims-of-100-billion-in-chinese-tariff-payments-just-dont-add-up.html …
On Sunday, Larry Kudlow said U.S. tariffs on Chinese imports would reduce GDP growth by 0.2 percent, or ~$40 billion.

In fiscal year 2018, the U.S. government took in ~$41 billion from tariffs.

https://www.washingtonpost.com/politics/2019/05/14/trump-ratchets-up-his-china-trade-war-disinformation-about-it/?utm_term=.70918f2c80ea …
The U.S. government has paid out $8.52 billion to farmers affected by Trump's trade war.

U.S. consumers have paid an estimated $18 billion from November through April from increased tariffs.

https://www.washingtonpost.com/politics/2019/05/14/trump-is-taxing-americans-support-farmers-struggling-his-trade-war/?utm_term=.4d014b93a1cd …
Goldman Sachs research shows tariffs have raised prices of goods in affected industries more than the overall inflation rate.

Of Chinese imports Trump hasn't placed tariffs on, 60% are consumer goods, which could raise prices further for U.S. consumers.

https://www.cnbc.com/2019/05/13/this-chart-from-goldman-sachs-shows-tariffs-are-raising-prices-for-consumers-and-it-could-get-worse.html …
As farmers file for bankruptcy protection at levels not seen in at least a decade, Trump is considering a second farm bailout between $15 and $20 billion.

Many farmers doubt that aid package is anywhere near sufficient to make up for the economic slump.

https://www.wsj.com/articles/u-s-farmers-wanting-a-trade-deal-brace-for-aid-package-they-fear-will-fall-short-11558085400?mod=djem10point …
"The Trump administration rolled out a $16 billion aid package for the U.S. farm sector, which primarily will take the form of direct payments to farmers to offset losses resulting from the trade conflict with China." https://www.wsj.com/articles/trump-administration-rolls-out-16-billion-farm-aid-program-11558628636?mod=hp_lead_pos2 …
TRUMP: "The best thing that ever happened to the farmers is me. We gave $16 billion to the farmers to make up for the deficit with China. We gave them $16 billion — we don't give them, they earn it because they're patriots."
You can follow @RiegerReport.
Bookmark
____
Tip: mention @threader_app on a Twitter thread with the keyword "compile" to get a link to it.

Enjoy Threader? Become member.

Download Threader on iOS.