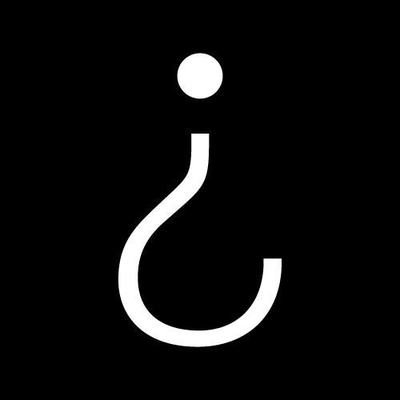 Our fourth report for the #Yemenproject examines a Saudi-led Coalition airstrike which killed 25 people, many of them prisoners, some of them children, in the city of Abs in Yemen on 12 May 2015.

https://www.bellingcat.com/news/mena/2019/04/25/the-yemen-project-haj-10005-the-abs-prison-strike/2/ …
Our analysis identified that two main locations were likely hit in this airstrike. A compound near the main road at 16.000392, 43.194642....

https://www.google.com/maps/place/16%C2%B000'01.4%22N+43%C2%B011'40.7%22E/@15.9998954,43.1945173,407m/data=!3m1!1e3!4m6!3m5!1s0x0:0x0!7e2!8m2!3d16.0003923!4d43.1946418 …
And a larger building about 470 meters to the east at 15.998800, 43.198855, which we believe to be the prison that was hit in this incident.

https://www.google.com/maps/place/15%C2%B059'55.7%22N+43%C2%B011'55.8%22E/@15.9988066,43.1977481,404m/data=!3m2!1e3!4b1!4m6!3m5!1s0x0:0x0!7e2!8m2!3d15.9988043!4d43.1988415 …
Immediately to the north east of the prison at 15.99913, 43.19911 was another structure that had suffered structural damage, which we believe to have been a family dwelling.

https://www.google.com/maps/place/15%C2%B059'56.8%22N+43%C2%B011'56.8%22E/@15.9991096,43.1980031,404m/data=!3m2!1e3!4b1!4m6!3m5!1s0x0:0x0!7e2!8m2!3d15.9991074!4d43.199096 …
There were images of one other building that was allegedly damaged in this strike, but we couldn't find it.

Can you?
We even managed to find a picture of what we believe to be the strike itself, taken near a building at 15.98708, 43.19339.

The yellow lines points to the location of one of the strikes

https://www.google.com/maps/place/15%C2%B059'13.8%22N+43%C2%B011'36.5%22E/@15.9871753,43.1929096,205m/data=!3m2!1e3!4b1!4m6!3m5!1s0x0:0x0!7e2!8m2!3d15.9871742!4d43.1934642 …
The Saudi-led Coalition denied attacking a prison. They only said they had carried out a strike on two Houthi weaponry depots on 13 May 2015.


(Yes, we think they got the date wrong, which doesn't exactly inspire confidence in their process)


https://www.spa.gov.sa/viewstory.php?lang=en&newsid=1595491 …
The SLC said the prison was 1,300 and 900 meters from the two locations they hit.

We decided to try and find what the SLC thought was the prison in question using geometry!

(yes, it finally came in handy after all these years).
We placed a two rings with radii of 1,300 and 900 m around the two strike locations. The four places where those rings intercepted each other would be the correct distance to where the SLC thought the prison was.
And voila, we think this is the location the SLC were referring to as a prison. It may in fact be a prison, as it's not exactly unusual to have more than one prison/jail in a city.
You can read the full report for the #Yemenproject here 👇 https://www.bellingcat.com/news/mena/2019/04/25/the-yemen-project-haj-10005-the-abs-prison-strike/ …
You can follow @bellingcat.
Bookmark
____
Tip: mention @threader_app on a Twitter thread with the keyword "compile" to get a link to it.

Enjoy Threader? Sign up.

Threader is an independent project created by only two developers. The site gets 500,000+ visits a month and our iOS Twitter client was featured as an App of the Day by Apple. Running this space is expensive and time consuming. If you find Threader useful, please consider supporting us to make it a sustainable project.

Download Threader on iOS.