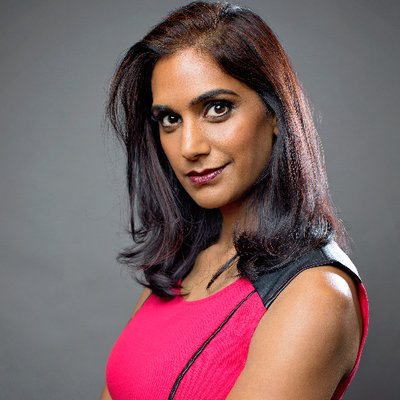 Asha Rangappa
@AshaRangappa_
Fmr FBI Special Agent, lawyer, faculty @JacksonYale. Tiger(ish) mom. @CNN analyst. Editor

@just

_security. Karaoke, golf, and Shakespeare aficionado. Views mine.
May. 02, 2019 1 min read
THREAD. I tried explaining (but kept getting interrupted from) the significance of @KamalaHarris 's question to Barr on whether he had obtained an ethics clearance for Rosenstein to participate in the charging decision on obstruction by President Trump
2. The whole point of appointing a Special Counsel is when an investigation by the DOJ "would present a conflict of interest for the Department or other extraordinary circumstances" https://www.law.cornell.edu/cfr/text/28/600.1 …
3. In appointing Mueller, Rosenstein effectively acknowledged that his role in the firing of James Comey presented such a conflict (Sessions had recused already) -- so the major investigative and prosecutorial decisions were given to an independent entity, the Special Counsel
4. Rosenstein, as DAG, continued to *supervise* the Special Counsel. But this only involved approving or disapproving the Special Counsel's decisions, and not day-to-day supervision or whether and how to pursue the investigation itself
5. Many of us have legal folks have questioned over the past year whether Rosenstein could have even supervised the Special Counsel, given his role as a witness to potential obstruction. Presumably, he obtained an ethics waiver for that
6. But it's plausible. Especially because when it comes to *supervision*, the regulations make provisions for additional oversight: If the DAG had disapproved any of the Special Counsel's major decisions, he would be required to report to Congress and explain why
7. Making a charging decision is wholly different from supervising. It "takes back" the prosecutorial function which was given to the Special Counsel -- one that was given precisely because of a potential conflict or appearance of conflict
8. So an ethics waiver that might have been obtained to *supervise* the Special Counsel is NOT THE SAME as an ethics waiver to be able to participate in a decision to charge/not charge. That is a separate ethical issue altogether, and would require a separate evaluation
9. That the AG could not understand this question or why it's important is completely disingenuous and either demonstrates (yet another) attempt to evade/obfuscate the problematic nature of his actions or that he has never read the Special Counsel regs (in addition to the report)
You can follow @AshaRangappa_.
Bookmark
____
Tip: mention @threader_app on a Twitter thread with the keyword "compile" to get a link to it.

Enjoy Threader? Sign up.

Threader is an independent project created by only two developers. The site gets 500,000+ visits a month and our iOS Twitter client was featured as an App of the Day by Apple. Running this space is expensive and time consuming. If you find Threader useful, please consider supporting us to make it a sustainable project.

Download Threader on iOS.