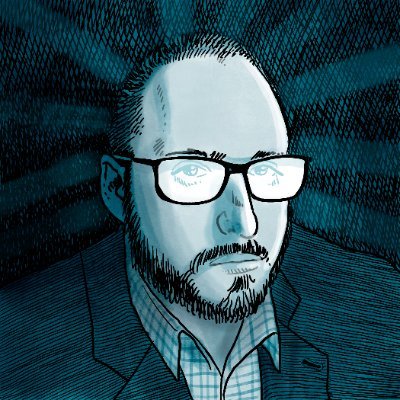 (THREAD) @washingtonpost reports that—right after after the arrest of Russian spy Maria Butina, with whom he was linked—Trump's TOP CAMPAIGN ADVISER ON RUSSIA, Soviet-born Dimitri Simes, flew to Moscow to begin hosting a show on state TV for $500,000/year. https://www.washingtonpost.com/opinions/2019/05/02/dimitri-simes-flew-too-close-trump-his-think-tank-got-burned/?utm_term=.aae6d2db5ef2 …
1/ The Mueller Report establishes that Simes was the architect of Trump's Russia policy, inasmuch as he helped write it—with 3 others who have acted on the Kremlin's behalf: Burt, Papadopoulos, and Page—and formed the Trump committee that oversaw the campaign's Russian contacts.
2/ Some sources suggest Simes has "fled" the United States, but more reporting is needed on this: someone in major media needs to confirm ASAP if Simes has returned from Moscow to the United States since he suddenly flew there right after Butina's arrest for being a Kremlin spy.
3/ During 2015 and 2016, Simes not only published writings by Butina but helped introduce her and her Kremlin handler to government officials. There is evidence that he and his Center were instrumental in forming the Trump team that did all Trump's covert outreach to the Kremlin.
4/ Simes' current whereabouts are a matter of national security: the Mueller Report indicates that he called or met with Kushner during the 2016 campaign on almost *every significant date* in the Trump-Russia timeline—an overlap Mueller somehow missed and/or did not comment upon.
5/ Putin has called Simes his "friend"—indeed, the volume of quotes on Simes that connect him to top Kremlin officials is so voluminous you just need to Google it. All the evidence suggests Simes *was* the Trump campaign's conduit to the Kremlin from *March 2016 to Election Day*.
6/ The story of the Kremlin infiltrating the Trump campaign to set Trump's historically pro-Russia policy, even as the Kremlin was dangling a $1 billion tower deal (and a meeting with Putin to close it) before Trump's eyes, involves three primary people: Simes, Manafort, Kushner.
7/ Of those 3 men, Manafort is in prison—having lied to investigators to avoid revealing anything of his in-campaign ties to Russia—Simes works for the Kremlin now (and may've fled to Moscow to do it), and Kushner has top secret clearance because Trump overruled career officials.
8/ I don't know why the folks I respect who are on TV regularly to discuss national security are not reading Vol. 1, doing some research on Simes' connection to Manafort and Oleg Deripaska, and—given his current whereabouts and employment—sounding the alarm on national security.
9/ I REPEAT: THE SOVIET-BORN MAN WHO CREATED TRUMP'S RUSSIA SANCTIONS POLICY DURING THE 2016 CAMPAIGN AND COORDINATED THE TRUMP TEAM THAT SECRETLY MET REPEATEDLY WITH THE KREMLIN DURING THE ELECTION HAS APPARENTLY FLED TO MOSCOW AND IS WORKING FOR THE KREMLIN FOR $500,000 A YEAR.
10/ If this isn't a story someone at @washingtonpost, @nytpolitics, or @politico needs to be writing up right now—and please *research* Simes' ties to Putin, Deripaska, Manafort, and other top Kremlin officials like Lavrov—I don't even know what the hell we have a media for. /end
PS/ This thread will make sense to anyone who has 1) read Vol. 1 of the Mueller Report 2) done any research on who Simes is. Simes is the top story in America right now—he's the linchpin to confirming the Kremlin bought Trump's foreign policy pre-election. Bribery—not conspiracy.
PS2/ Butina was arrested July 17; Simes looks to have begun his Moscow job in early September. Simes also appears to have peddled Russian kompromat to the Trump campaign: his claim the *FBI* was holding audio of Bill Clinton and Monica Lewinsky having phone sex is not believable.
PS3/ This thread is a placeholder. You'll be hearing much more about Dimitri Simes. Someone in journalism is going to become very famous telling this story—and far importantly, do a service for America by once and for all explaining how the issue with Trump was always *bribery*.
UPDATE/ Yesterday I found a news source indicating Simes "splits his time between Moscow and DC." I don't know if that's accurate or not; other outlets say otherwise, and given that he only left for Moscow 9 months ago we may not even have gotten to the "splitting time" part yet.
UPDATE2/ So that's the most recent information I have. Either way, Simes leaving for a $500,000/year Kremlin-paid job as soon as Butina is arrested—when he's just been revealed as the key author, architect, and adviser of Trump's pre-election Russia policy—requires new reporting.
You can follow @SethAbramson.
Bookmark
____
Tip: mention @threader_app on a Twitter thread with the keyword "compile" to get a link to it.

Enjoy Threader? Sign up.

Since you're here...

... we're asking visitors like you to make a contribution to support this independent project. In these uncertain times, access to information is vital. Threader gets 1,000,000+ visits a month and our iOS Twitter client was featured as an App of the Day by Apple. Your financial support will help two developers to keep working on this app. Everyone's contribution, big or small, is so valuable. Support Threader by becoming premium or by donating on PayPal. Thank you.

Download Threader on iOS.