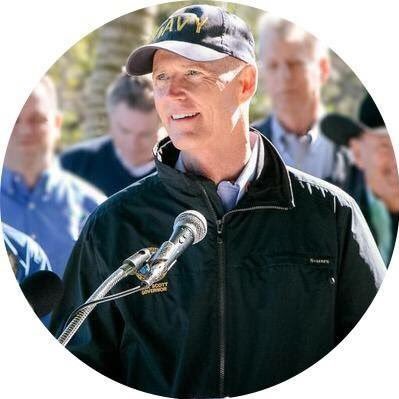 Follow along here for LIVE updates from my speech at the @ConcordiaSummit in Bogota, Colombia.
I was just here a few weeks ago meeting with President @IvanDuque & other officials. We discussed the issue of narco-trafficking & our shared goal of freedom & democracy for the people of #VZ. It's been a distinct honor to get to know President Duque over the last few years.
As a United States Senator, I want to help President Duque as Colombia continues to be the United States' partner in helping the Venezuelan people and combatting the international drug crisis.
Como senador de los Estados Unidos, quiero ayudar al Presidente Duque, ya que Colombia sigue siendo socio de los Estados Unidos para ayudar al pueblo venezolano y combatir la crisis internacional de las drogas.
He has been an invaluable ally during the ongoing crisis in Venezuela. Colombia has taken in so many refugees who are fleeing the oppression of the brutal Maduro regime.
And in less than a year, President Duque has intensified efforts on all fronts to contain the growth of illicit crops and to reduce drug supply and consumption. He has made great progress.
I left Cucuta heartbroken, but determined.

Venezuelan children walking for hours through dense forest, across rivers and over terrorist-controlled territory just to get to a school in Colombia for an education and a meal.
Salí de Cucuta con el corazón roto, pero decidido. Hay niños venezolanos que caminan horas a través de bosques densos, a través de ríos y sobre territorios controlados por terroristas para llegar a una escuela en Colombia para recibir educación y comida.
This is evil. And there's one man responsible for it – @NicolasMaduro. This is obvious to most of us. Maduro is carrying out a genocide on his people.
Esto es malvado. Y hay un hombre responsable, Nicolás Maduro. Es obvio para la mayoría de nosotros. Nicolás Maduro está llevando a cabo un genocidio sobre su pueblo.
While the evil of Maduro is obvious to most of us, it's not obvious to the leaders of Cuba, Russia, China, Iran, and shockingly even some politicians in my country who have defended Maduro's regime.
President Xi and President Putin are co-conspirators in the genocide of young children in Venezuela. They're using the suffering of the Venezuelan people as an opportunity to gain an economic and military foothold in the Western Hemisphere.
Let me say this loud and clear: a Syria in the Western Hemisphere is not acceptable. The safe-harbor for our enemies in Venezuela represents a clear and present danger to the national security of the citizens of the United States and our allies in South and Central America.
.@jguaido is the legitimate President of Venezuela. There is a government in waiting. It is a country rich in natural resources and with an economic foundation to thrive under the right leadership.
es el legítimo presidente de Venezuela. Hay un gobierno en espera. Venezuela un país rico en recursos naturales y con una base económica para prosperar bajo el liderazgo adecuado.
This is our time. We cannot abandon Venezuela or its people. We cannot allow the brutal dictator Nicolas Maduro to carry on his genocide of young children unquestioned and unchallenged.
And most importantly, we CANNOT allow Venezuela to turn into Syria. We cannot allow a clear and present national security threat to fester in our hemisphere.
NOW is the time to rid the civilized world of Nicolas Maduro and his genocide.

NOW is the time to make Maduro a pariah. NOW is the time to act. We have a once in a generation opportunity here.
AHORA es el momento de librar al mundo civilizado de Nicolás Maduro y su genocidio.

AHORA es el momento de hacer de Maduro un paria. Ahora es el momento de actuar. Tenemos una oportunidad única que solo sucede una vez en generación.
Don't blink. Don't blink. Keep up the fight. Do what we have to do to protect our hemisphere.
No paren. No paren. Sigan la lucha. Hagamos lo que tengamos que hacer para proteger nuestro hemisferio.
You can follow @SenRickScott.
Bookmark
____
Tip: mention @threader_app on a Twitter thread with the keyword "compile" to get a link to it.

Enjoy Threader? Sign up.

Threader is an independent project created by only two developers. The site gets 500,000+ visits a month and our iOS Twitter client was featured as an App of the Day by Apple. Running this space is expensive and time consuming. If you find Threader useful, please consider supporting us to make it a sustainable project.

Download Threader on iOS.