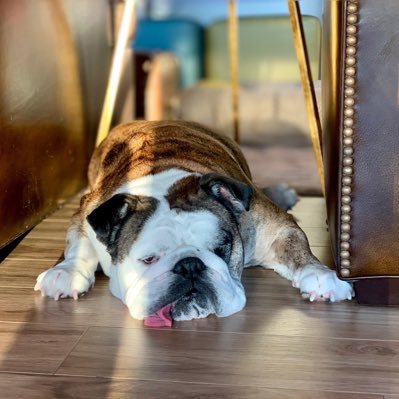 Lost in this is the fact that China backtracked ( https://www.cnbc.com/2019/05/08/china-backtracked-on-nearly-all-aspects-of-us-trade-deal-sources.html …) on numerous aspects of the US trade deal, which prompted Trump's tariff order; US wants binding legal language, not verbal assurances, on issues like intellectual property theft and forced tech transfer.
2. The Chinese stripping of binding legal language from the draft struck directly at the highest priority of US Trade Rep Robert Lighthizer - who views changes to Chinese laws as essential to verifying compliance after years of what US officials have called empty reform promises.
3. After a seventh-month probe, US officials said they found strong evidence that China uses foreign-ownership restrictions to compel US companies to switch technology to local firms and that China supports and conducts cyberattacks on US companies to access trade secrets.
4. Back in December, under pressure from Trump, Xi promised reforms, including punishments that could restrict Chinese companies' access to borrowing and state-funding support over IP theft, measures to protect IP of foreign companies and easing pressure on them to transfer tech.
5. IP theft is not a new US gripe. A 2011 report by US International Trade Commission estimated that US IP-intensive firms lost $48 billion in 2009 because of Chinese infringements. A 2016 USTR's report highlighted serious problems concerning theft of trade secrets.
6. Assuming the alleged Chinese "theft" of US IP continued at the rate of nearly $50 billion/year since 2009, that's nearly $500 billion "lost" - helps put in some perspective why Trump has been pushing China to legally binding agreements on such matters.
7. So the question is, if a Chinese company infringes IP of a US company to make a product and then sells that product globally, including to US customers, what should US do? Are tariffs on Chinese products the best way to crack down on such behavior?
8. When US and China apply tit-for-tat tariffs, they are not only impacting their own consumers and economic sectors but also that in other countries that trade with them - so in this interlinked dependencies scenario what is the right approach?
9. In 2015, after OPM was hacked (blamed on China), Obama pressured Xi to rein in hacking and secrets stealing - but China will also want US to stop stealing its military secrets - so this trade war is really about how both countries view secrets stealing as a NatSec imperative.
10. If US wants China to abide by a legal framework that curbs infringement of US IP, China would want US to give up spying on it or stealing information about Chinese military/dual-use technology which would blunt US ability to understand nature of the Chinese military threat.
You can follow @Khanoisseur.
Bookmark
____
Tip: mention @threader_app on a Twitter thread with the keyword "compile" to get a link to it.

Enjoy Threader? Sign up.

Threader is an independent project created by only two developers. The site gets 500,000+ visits a month and our iOS Twitter client was featured as an App of the Day by Apple. Running this space is expensive and time consuming. If you find Threader useful, please consider supporting us to make it a sustainable project.

Download Threader on iOS.