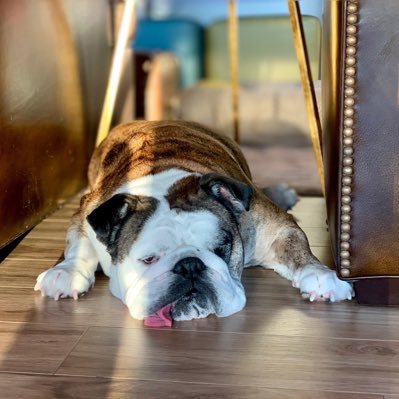 What a contrast Amazon pickup/shipping locations offer to post offices (last post office I visited to ship a package said they stopped giving customers packing tape "because people kept stealing it" and made you buy tape if you needed it): Clean, seamless tech, polite reps…
2. Amazon is the US Postal Service's largest customer (followed by Fedex and UPS) - with these pickup/drop off locations and its new airhub in Kentucky, Amazon is set to shake up the shipping/logistics industry, which could hurt USPS' package business.
3. Amazon represents about 25% of USPS' "competitive products" revenue (distinct from USPS' "monopoly mail" revenue stream). According to UBS, USPS' monopoly mail volume has declined 5% between 2016-2017, while competitive products revenue grew 14% over the same period.
4. Last year the former postmaster general Patrick Donahue presciently stressed that USPS raising prices on Amazon's volume risks Amazon accelerating its own creation of infrastructure around the so-called "last mile" that the post office has had in place for the last century.
5. Amazon already handles the logistics + fulfillment further up the delivery funnel so that 75% of what goes through USPS from Amazon is all "last mile"…prompting Trump to declare USPS as Amazon's "delivery boy"…and pushing Bezos to accelerate ways to reduce reliance on USPS.
6. Amazon's shipping costs jumped 21% to $7.3 billion Q1 2019. Besides Amazon's new Kentucky/Ohio airhub, Bezos is investing in autonomous electric vehicles to aid with delivery and encouraging + funding Amazon workers to launch their own delivery startups.
7. To counter Amazon's soaring shipping costs, Bezos is building regional air hubs and expanding Amazon Air to include 100 planes (squarely targeting UPS/Fedex logistics dominance).
Amazon is now handling its own shipping for 26% of online orders. https://www.cnbc.com/2019/02/15/amazon-will-compete-with-fedex-and-ups-to-become-logistics-company.html …
8. "Amazon will be a top logistics provider in air and trucking," says Ravi Shankar, Morgan Stanley's transportation analyst. Amazon's 2018 annual financial filing listed "transportation and logistics services" among its competitors for the first time.
9. Amazon spent $27 billion on shipping in 2018 after its shipping costs jumped a record 23% in Q4 2018. The more of the shipping steps Amazon can control, the more it can control shipping costs and invest in R&D, infrastructure and creating jobs.
10. Today Amazon pays UPS and Fedex $8-$9 per box. When Bezos builds out more shipping infrastructure, Amazon will pay about $6/box, according to Morgan Stanley's Shankar. Given Amazon's scale that could easily mean a couple of billion dollars in savings.
11. "By gaining more control over the supply chain, Bezos can provide a better service because if a customer does not receive a package on time they're going to blame Amazon, not UPS or FedEx," says Tarek Abdullah of Northwestern University's Kellogg School of Management.
12. If Bezos manages to shave shipping costs, these could be passed on to businesses that sell on Amazon, who can then pass savings to customers, further earning the loyalty of both the sellers and the buyers, giving Amazon a huge advantage in e-commerce.
You can follow @Khanoisseur.
Bookmark
____
Tip: mention @threader_app on a Twitter thread with the keyword "compile" to get a link to it.

Enjoy Threader? Sign up.

Threader is an independent project created by only two developers. The site gets 500,000+ visits a month and our iOS Twitter client was featured as an App of the Day by Apple. Running this space is expensive and time consuming. If you find Threader useful, please consider supporting us to make it a sustainable project.

Download Threader on iOS.