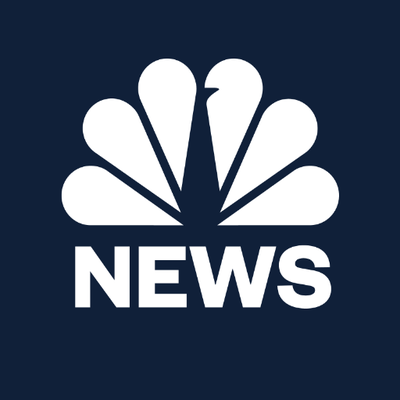 BREAKING: @NBCNews Special Report: Special Counsel Mueller makes statement about the Russia investigation.

http://nbcnews.to/2I9pTtp https://www.pscp.tv/w/1OwGWkvXzjNGQ
BREAKING: Special Counsel Mueller says the investigation has ended, his office is closing and he is now stepping down; he had stayed on at US Justice Dept. following the submission of his investigative report. https://nbcnews.to/30Ul6Ew
Mueller says if we had confidence that the president clearly did not commit a crime, we would have said so, but also did not make a determination as to whether the president did commit a crime.
Mueller says the report explains that long-standing US Justice Dept. policy holds that a sitting president cannot be charged with a federal crime while he is in office; also prohibited from charging under seal until the president leaves office.
Mueller says his office was bound by the US Justice Dept. policy against indicting a sitting president: "Charging the president with a crime was, therefore, not an option we could consider."
Mueller says that given the Justice Dept. policy, we concluded that we would not reach a determination one way or another on whether the president committed a crime, and that is the office's final position.

http://nbcnews.to/2I9pTtp
BREAKING: "There were multiple, systematic efforts to interfere in our election, and that allegation deserves the attention of every American," Special Counsel Mueller says as he concludes his statement, and his investigation.

http://nbcnews.to/2I9pTtp
"The ball is in our court, Congress," Rep. Amash, who has become a vocal Republican proponent of impeachment for President Trump, says on Twitter after Special Counsel Mueller's statement that charging the president was not an option due to long-standing US Justice Dept. policy.
JUST IN: House Judiciary Cmte. Chairman Nadler on Mueller statement: "Given that Special Counsel Mueller was unable to pursue criminal charges against the President, it falls to Congress to respond to the crimes, lies and other wrongdoing of President Trump – and we will do so."
JUST IN: Sen. Booker: "Robert Mueller's statement makes it clear: Congress has a legal and moral obligation to begin impeachment proceedings immediately."
White House Press Sec. Sanders: "After two years, the Special Counsel is moving on with his life, and everyone else should do the same."
Special Counsel Mueller: "The Constitution requires a process other than the criminal justice system to formally accuse a sitting president of wrongdoing."

http://nbcnews.to/2I9pTtp
Speaker Pelosi statement following Special Counsel Mueller's comments:

"The Congress will continue to investigate and legislate to protect our elections and secure our democracy."
Sen. Sanders: "If the House Judiciary Committee deems it necessary, I will support their decision to open an impeachment inquiry."
JUST IN: After Special Counsel Mueller's statement today, House Homeland Security Cmte. Chairman Thompson says he now supports impeachment for President Trump: "It is time for Congress to perform its oversight duties."
You can follow @NBCNews.
Bookmark
____
Tip: mention @threader_app on a Twitter thread with the keyword "compile" to get a link to it.

Enjoy Threader? Sign up.

Threader is an independent project created by only two developers. The site gets 500,000+ visits a month and our iOS Twitter client was featured as an App of the Day by Apple. Running this space is expensive and time consuming. If you find Threader useful, please consider supporting us to make it a sustainable project.

Download Threader on iOS.