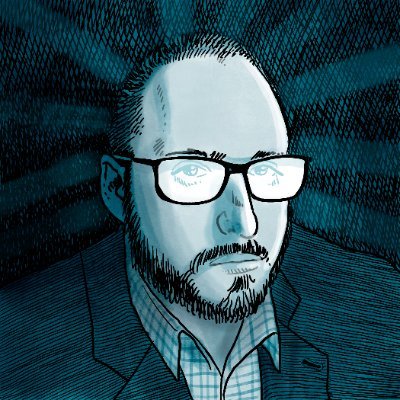 The only reason I disagree, @NatashaBertrand/@vermontgmg, is the Mueller Report confirms Mueller has seen much of the counterintelligence, too, even if no one else in America—including the HPSCI—has. Which means he knows any impeachment inquiry must be *broader* than obstruction.
1/ Every time we speak of Vol. 2 (obstruction) without noting the lack of a counterintel report, grand jury testimony, or info on the 14 pending cases—or the fact that Vol. 1 found *collusion* (not conspiracy) without a clear probe of whether Trump knew—we're doing Trump's work.
2/ Right now we have a large number of analysts who know exactly what they want to say about Vol. 2 and how it establishes a need for immediate impeachment. Ask about Vol. 1, the missing counterintelligence report, the 14 pending cases, Broidy, Nader, Zamel, MBS, MBZ... nothing.
3/ But put aside non-Russia evidence: Rovt wrote a sanctions deal; Manafort agreed to negotiate it with the GRU; Rovt began paying Manafort; Manafort left the campaign to keep negotiating; Politico says Manafort kept talking to Trump and about sanctions. All of that pre-election.
4/ You have a *massively* compelling case Manafort lied to the SCO on the things he did for *exactly* the reason the SCO implies: because Manafort was secretly negotiating sanctions pre-election—thus aiding/abetting computer crimes—and everyone at the SCO surely feels Trump knew.
5/ So when we say—and I say this with much respect for @vermontgmg—Mueller was impeachment hearings on obstruction, we're *also* implying he looked at and discarded aiding/abetting as a possible charge, when what happened is *he wanted it* and then Manafort lied to protect Trump.
6/ Even worse, so much of the talk is now about Vol. 2 that those of us who not only know Vol. 1 well but know all it's missing and doesn't say—because Manafort blocked Mueller's path; because its scope was limited and lacked counterintel—well, we seem like we're in left field.
7/ If the Dems impeach on Vol. 2 before they've gone into the counterintel and pushed on what Vol. 1 wasn't able to get to due to Manafort's lies and then McConnell blocks it—as he will—Pelosi will say "case closed—let's focus on the election" and that can't be allowed to happen.
8/ Meanwhile, we *need* all the analysts on @CNN and @MSNBC to be prepping America for the counterintelligence piece—and what Vol. 1 couldn't get to because of the many obstacles Mueller outlines on pg. 10—and instead people are sticking to what they know: the obstruction issue.
9/ I'm sorry I'm a broken record on this—I just see a slow-motion car crash happening, where all the smart folks are only talking obstruction because the counterintelligence piece is too big and confusing and the result is that Americans have *no sense* of the scope of the story.
10/ Listen:

1) The Saudis/Emiratis paid for the dark intel work Psy-Group did as an adjunct to Cambridge Analytica's Trump campaign contract.
2) Netanyahu facilitated the Trump campaign using Psy-Group.
3) Trump knew Manafort was negotiating sanctions on his behalf pre-election.
11/ Listen (part 2):

4) The Saudis paid AMI to conduct catch-and-kill pre-election.
5) The Psy-Group disinfo campaign was configured to dovetail with Russian ops and was approved by the Trumps.
6) Kushner was advised throughout the campaign by al-Otaiba (UAE) and Simes (Russia).
12/ Listen (part 3):

7) The Kremlin was directly involved in dangling bribes before Trump as he set his Russia policy pre-election.
8) Trump's Russia policy was written by compromised persons whose names we know.
9) The was a "grand bargain" the campaign accepted pre-election.
13/ Listen (part 4)

10) The "bargain" wasn't eldritch; Trumpists wrote of it pre-election and it *induced continued Russian crimes*: drop sanctions on Russia to get Russia to stop backing Iran in Syria, give the Saudis/Emiratis nuclear power to challenge Iran with Israel's help.
14/ All I can do is ask America's on-air legal/national security analysts to see the stories on this subject in THE NEW YORK TIMES, THE WASHINGTON POST, THE DAILY BEAST, POLITICO, HAARETZ, AL JAZEERA, THE TIMES OF ISRAEL and realize this is a bigger conversation than obstruction.
15/ And if all that is too much, just say over and over on-air that *we haven't seen the counterintelligence report* and therefore don't know if this president is compromised, but that *all* the available evidence says he is and *you can and must impeach a compromised president*.
PS/ This thread is for the *many* on-air analysts I respect/admire so much, including @AshaRangappa_, @NatashaBertrand, @vermontgmg, @neal_katyal, @JeffreyToobin, @Mimirocah1, @JoyceWhiteVance, @ChrisCuomo, @juliettekayyem, @joshscampbell, @BarbMcQuade, @sam_vinograd, and others.
PS2/ The one question I'd ask any analyst to convince them what I'm saying is right: "Why do you think Mueller cut a deal with Manafort? Who was he after—and for *what*?" There's no answer to that question that doesn't involve Trump knowing of pre-election sanctions negotiations.
You can follow @SethAbramson.
Bookmark
____
Tip: mention @threader_app on a Twitter thread with the keyword "compile" to get a link to it.

Enjoy Threader? Sign up.

Since you're here...

... we're asking visitors like you to make a contribution to support this independent project. In these uncertain times, access to information is vital. Threader gets 1,000,000+ visits a month and our iOS Twitter client was featured as an App of the Day by Apple. Your financial support will help two developers to keep working on this app. Everyone's contribution, big or small, is so valuable. Support Threader by becoming premium or by donating on PayPal. Thank you.

Download Threader on iOS.