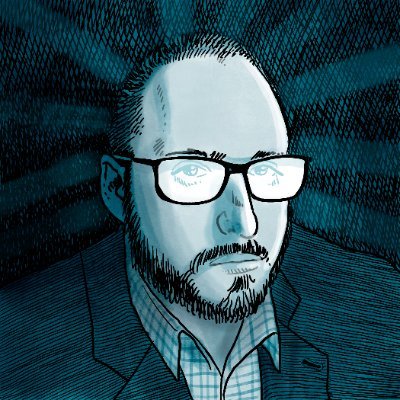 (THREAD) BREAKING: The NYT just published the biggest political news since the Mueller Report was published: we now know at least 3 of the federal probes still ongoing post-Mueller—and all involve election interference. I hope you will RETWEET and read on. https://www.nytimes.com/2019/06/02/world/middleeast/crown-prince-mohammed-bin-zayed.html …
1/ POST-MUELLER INVESTIGATION #1, per the NYT: "Investigators are still examining the campaign contacts of an Israeli specialist in social media manipulation who has worked for Prince Mohammed [bin Zayed of the UAE]."

(NB: I'll list the three investigations, then explain them.)
2/ POST-MUELLER INVESTIGATION #2, per the NYT: "Investigators are still examining...a Lebanese-American businessman [George Nader] who acted as [a pre-election] emissary [for Mohammed bin Zayed of the UAE, also known as "MBZ"].
3/ POST-MUELLER INVESTIGATION #3, per the NYT: "Prosecutors are investigating whether another top Republican donor whose security company worked for the prince [Elliot Broidy, named RNC deputy finance chair post-election by Trump] should legally have registered as [MBZ's] agent."
4/ (The NEW YORK TIMES has also implied that a *fourth* investigation is ongoing—but because the reference to it mentions the "special counsel," I've held off on saying that the TIMES is "officially" reporting it as ongoing. In the next tweet I'll summarize its contours, though.)
5/ POST-MUELLER INVESTIGATION #4, per the NYT (see prior tweet for note): "[Prosecutors] also questioned Rashid al-Malik, an Emirati real-estate developer close to MBZ and...the head of Emirati intelligence. Mr. al-Malik is also close to Mr. Trump's friend Tom Barrack... (cont.)
6/ ...and investigators are asking whether al-Malik was part of an illegal [UAE] influence scheme, according to two people familiar with the matter." From PROOF OF CONSPIRACY research, I know the key al-Malik intel involves pre-election contact with Barrack—and possibly Manafort.
7/ Those who read this feed know that I've long been saying—and saying, too, that those most fully "in the know" are saying—that the pre-election crimes most likely to implicate Trump and his family involve bribery and aiding and abetting, and *not just Russia* but other nations.
8/ The Mueller Report is a must-read for every American, despite being long and complex. Once you've read it—and this is the hard part—you have to understand that, for all the terrible stuff you just read, it's only a narrow window on a much larger story still being investigated.
9/ The MIDDLE EAST EYE is a London-based British media outlet run by a longtime editor at THE GUARDIAN—one of the most respected media outlets in the United Kingdom. 15 months ago it broke harrowing news of a multinational conspiracy to elect Donald Trump. https://www.middleeasteye.net/news/exclusive-secret-yacht-summit-realigned-middle-east …
10/ Beginning then—in March 2018—journalists around the world began investigating this conspiracy. I know not just because I've written a book about the "Red Sea Conspiracy," but because major-media journalists from all over have contacted me to say they're working on this, too.
11/ There are 3 reasons you've heard little about this:

1) The best reporting on it is in foreign media.
2) Our media consistently "buries the lede" in reporting on the story—as it considers America not ready for it.
3) The story is so complex it's taken over a year to research.
12/ I'll now tell you the basic facts of the story that has emerged:

1) Six nations hatched a plot to elect Trump. The plot was hatched in 2015; the nations involved were Russia, Israel, Saudi Arabia, the UAE, Bahrain, and Egypt. The leaders of these countries were all involved.
13/

2) Three of these six nations—Russia, Israel, the UAE—had infiltrated deep into the Trump campaign by March 2016: Russia through Dimitri Simes; the UAE through Yousef al-Otaiba; Israel through Kushner, Groner, and Birnbaum. The campaign understood the plan these nations had.
14/

3) The plan was simple: historic detentes between the US and Russia and the Sunni Arab Gulf states and Israel; the US drops all sanctions on Russia and Russia agrees to withdraw support for Iran, thus clearing a path for a new Arab-Israeli alliance to remake the Middle East.
15/

4) The Trump campaign became aware of the plan via *many* interlocutors: Kushner; Flynn; Nader; Manafort; al-Otaiba; Simes; Birnbaum; Barrack; others. The plan was seen as a "grand bargain" and sometimes called that—other times it was called "the Middle East Marshall Plan."
16/

5) Russia began operations in what would become the plot (through the GRU and IRA) in 2014, at a time it was in a *massive* new joint investment program with the UAE and there were regular high-level Moscow/Abu Dhabi contacts. The UAE and Russia knew Trump would run by 2013.
17/

6) By March 2016, Russia had become the first nation with a "man in"—Dimitri Simes. (Though you could argue Kushner saw himself as an unofficial agent of Israel prior to that). By April 2016, Israel had a "man in"—via Birnbaum. By May 2017, UAE had a "man in"—with al-Otaiba.
18/

7) Saudi Arabia (whose leader, MBS, is a mentee of the UAE's MBZ); Egypt (whose leader, el-Sisi, is in power because of the UAE's MBZ); and Bahrain (whose leader is basically along for the ride), did not *need* their own agents, as they effectively were using the Emiratis'.
NOTE: The thread continues below:
You can follow @SethAbramson.
Bookmark
____
Tip: mention @threader_app on a Twitter thread with the keyword "compile" to get a link to it.

Enjoy Threader? Sign up.

Since you're here...

... we're asking visitors like you to make a contribution to support this independent project. In these uncertain times, access to information is vital. Threader gets 1,000,000+ visits a month and our iOS Twitter client was featured as an App of the Day by Apple. Your financial support will help two developers to keep working on this app. Everyone's contribution, big or small, is so valuable. Support Threader by becoming premium or by donating on PayPal. Thank you.

Download Threader on iOS.