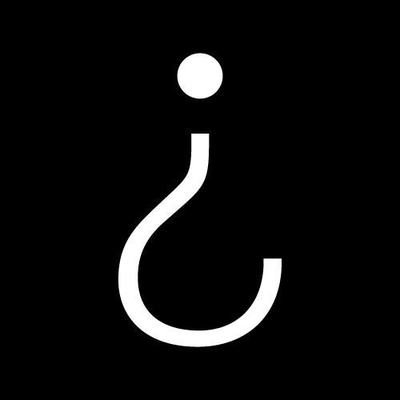 We just published a new report that we've been working on for quite a while, identifying a dozen individuals linked to the downing of MH17 who were in the Donetsk region in mid-July 2014. Most of these people had only been known by their call sign before.
https://www.bellingcat.com/news/uk-and-europe/2019/06/19/identifying-the-separatists-linked-to-the-downing-of-mh17/ …
You can see a hierarchical breakdown of these people below -- the people on the top (Girkin, Khodakovsky, Bezler, Dubinsky) were already known, but the rest were not widely known to be linked to the downing of MH17 by anything other than their call signs.
The GRU DNR is by far the most important of these three groups when you talk about culpability for MH17 -- this is the group that organized the transfer of the Buk with the Russian military/GRU, deployed it, and were with it when it was used.
We've published a number of reports on the Russian military and GRU connection to the MH17 downing (see: https://www.bellingcat.com/wp-content/uploads/2016/02/53rd-report-public.pdf …, https://www.bellingcat.com/news/uk-and-europe/2018/05/25/mh17-russian-gru-commander-orion-identified-oleg-ivannikov/ …, https://www.bellingcat.com/news/uk-and-europe/2017/12/08/russian-colonel-general-delfin/ …) but not previously done much detailing the granular details of how the GRU DNR worked on their end.
We've known about Dubinsky for a while, but Pulatov has been narrowly known in some circles for being Dubinsky's deputy. He was extremely active online, posting under the handles "Khalif" and "Saint Stalin". His call sign in the field was "Gyurza" (Viper).
It's hard to overstate Pulatov's role in the downing of MH17, as he was directly tasked by Dubinskky to accompany the Buk that downed the plane throughout the day. He is currently in Russia after being banished from the LDNR (he was imprisoned in Luhansk in 2018).
Leonid Kharchenko (Krot) is another important suspect in the downing, as an underling of Pulatov within the GRU DNR. Kharchenko gave directions to Oleg Sharpov (Zmey) for where to go to deploy the Buk, south of Snizhne. He was also involved with returning the Buk to Russia.
We were able to find more information about Kharchenko the same way we did most of the other MH17 suspects: he loved giving interviews, with crystal-clear HD resolution showing his face and a long voice sample to compare to his recorded MH17 phone call.
https://www.youtube.com/watch?v=7a2WJGvADPY&feature=youtu.be …
The two GRU DNR separatists lowest on the totem pole are both dead now -- Eduard Gilazov (Ryazan) and Oleg Sharpov (Zmey). Gilazov died under mysterious circumstances in 2015 in the DNR, and Sharpov died during combat in November 2014.
The only information we can confirm about Gilazov's (Ryazan) role with MH17 is that he was on a call with Kharchenko (Krot) hours after the MH17 downing, panicking because a (Russian) Buk crew member got lost in Snizhne before they all went back to Russia.
Oleg Sharpov (Zmey) received directions from Kharchenko (Krot/Lyonya) for how to get to the deployment spot for the Buk, south of Snizhne, a few hours before the MH17 downing. It's unclear what he did once he got there, and since he died in 2014, we may never know.
The Bezler Group was located way out near Horlivka/Yenakieve at the time of the downing, but still played a key role in the incident: they were the ones to misidentify MH17 as an enemy aircraft, apparently on accident.
Valery Stelmakh ("Naemnik") is the man who reported to Bezler that a "birdie" was flying over Horlivka/Yenakieve -- MH17. With the map below, you can see how MH17 flew directly over Bezler's stronghold (shaded blue) and towards the Russian and GRU DNR forces with the Buk.
Stelmakh made the call where he said a "birdie" was flying over at 4:18pm - 2min before the MH17 downing. Bezler told him to report this sighting "upwards", meaning either to Russian forces or the GRU DNR.
Bezler talked a big game about being independent, but he wasn't really.
Stelmakh was the commandant of Dzerzhynsk at the time of the downing, and went by the call signs Naemnik ("Mercenary") and Batya. Like many other MH17 suspects we IDed, he is wanted by Ukrainian police for non-MH17 offenses (being separatist fighters, namely).
Stelmakh recorded a video in July 2015 where he asks Bezler to come back to the Donbas (Bezler is living a quiet life in Crimea now). He also has profiles on VK and OK where he goes by "Valery Naemnik".
A handful of other people from the Vostok Battalion (who had a fairly minor role in MH17) and Bezler Group are also detailed in our report, but Pulatov, Kharchenko, Gilazov, Sharpov and Naemnik are the main new people we wanted to highlight in this thread.
https://www.bellingcat.com/news/uk-and-europe/2019/06/19/identifying-the-separatists-linked-to-the-downing-of-mh17/ …
For a good summary of all of this information and more, check out @Newsy's excellent video here: https://www.youtube.com/watch?v=o7dC2etVPTM …
You can follow @bellingcat.
Bookmark
____
Tip: mention @threader_app on a Twitter thread with the keyword "compile" to get a link to it.

Enjoy Threader? Sign up.

Threader is an independent project created by only two developers. The site gets 500,000+ visits a month and our iOS Twitter client was featured as an App of the Day by Apple. Running this space is expensive and time consuming. If you find Threader useful, please consider supporting us to make it a sustainable project.

Download Threader on iOS.