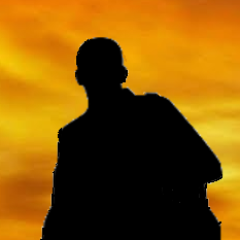 1) This is my Q thread for June 27, 2019

Q posts can be found here:
https://qmap.pub/
https://qanon.pub/

Android apps:
http://bit.ly/Q-Map
http://bit.ly/Q-alerts

My Theme: Future Comms - On Ready
2) After more than a month's absence, Q has returned.

Instead of posting to the /Qresearch/ board, we have the first posts on the /PatriotsFight/ board since last November.

The message?

Be ready.

Ready for what?
3) If you view Q's posts on one of the websites that aggregates them from 8chan, you'll find a hyperlinked number in the top of the post.

Clicking the number will take you to the 8chan board.

3 digit numbers are from /PatriotsFight/

7 digit numbers are from //Qresearch/
4) Q posts on 2 different boards.

/Qresearch/ allows anons to comment

https://8ch.net/qresearch/catalog.html …
5)
/PatrotsFight/ is Q's private board where no outside comments are allowed.

https://8ch.net/patriotsfight/catalog.html …
6) On September 11, 2017, Q deleted some posts on the /PatriotsFight/ board.

The following day, an anon asked why previous posts had been deleted.
7) Up until that time, the posts on /PatriotsFight/ were points of general interest, but were not critical to the mission.

/Patriotsfight/ would, in the future, become the main hub of all Q related discussions once they had been banned from all other internet sites.
8) As strange as it sounds, Q suggested 8chan would, in the future, be the only place where public discussion of Q would be allowed.
9) On November 11, 2018, Q posted a series of "placeholder" posts that serve as reminders of subjects that will be discussed at some point in the future (many of them are related to Spygate).
10) There are placeholders related to the declassification of Spygate documents, the exposure of malicious activity of the Five Eyes, the prosecution of treason and the Special Counsel's investigation.
11 One post has multiple placeholders for various topics that will be discussed in the upcoming DOJ Inspector General's report.
12) So the question people are asking is: Q warned us today to "be ready."

Be ready for what?

Ready for Q discussions to be banned from social media and only hosted on 8chan?

Ready for Declass?

Ready for the OIG Report?
13) We've seen an increase in censorship of pro-POTUS voices including the decision by YouTube to pull @Project_Veritas' video about Google/YouTube political bias.

https://www.breitbart.com/tech/2019/06/27/4-companies-move-to-blacklist-project-veritas-in-quick-succession-after-big-tech-exposes/ …
14) And there's Reddit's action against the platform's most popular Trump forum.
https://www.foxnews.com/tech/reddit-quarantines-pro-donald-trump-group-over-threats …
15) Today, Twitter announced it's taking further steps to keep people from viewing the President's tweets.
https://www.bloomberg.com/news/articles/2019-06-27/new-twitter-label-will-flag-trump-tweets-that-break-the-rules …
16) Why the increased censorship of conservatives?

They know they messed up in 2016 and it cost them the White House.

The 2020 election is drawing near and they must find a way to control the narrative to regain control.
17) Why, out of curiosity, was MSNBC given an exclusive contract to cover the Democratic convention in South Carolina?

How do you maintain control of the narrative?
https://www.apnews.com/04ef3799185f49a8970ab4ce1400c5f2 …
18) The exposure of corruption by the declassification of #Spygate documents, the exposure of media bribes and collusion with the intelligence community, the exposure of leaks, the arrests and indictments of corrupt people will only cause more panic and more censorship,
19) And not just censorship of conservatives but censorship of Q decoders when the proofs start raining down after Declass.
20) There are several things we may want to be ready for, including declass and the exposure of corruption, but with it, we should prepare for greater censorship.
21) This is currently the latest post (number 471) on the /PatriotsFight/ board.
22) The previous post, number 470, requires some explanation.

Here is that post as it appears on http://qanon.pub
23) That post should appear between these two posts ( numbers 469 and 471) on /PatriotsFight/ but it is not there.
24) Post number 470 has the same text as this post, at the top of the /PatriotsFight/ page that has the number 440.

It indicates [Future Comms] and lists parts of the operation and confirms [OnReady]

(I don't know why post number 470 is missing.)
25) As the situation changes, with regard to future comms and /PatriotsFight/ I'll do my best to keep you updated.
26) For those who are concerned that nothing is happening.
https://www.msn.com/en-us/news/world/italy-arrests-18-for-allegedly-brainwashing-and-selling-children/ar-AADvVRw …
Thread reader
https://threadreaderapp.com/thread/1144347463396077575.html …
Threader
https://threader.app/thread/1144347463396077575 …
Audio podcast
https://prayingmedic.podbean.com/e/224-qanon-june-27-2019-future-comms-on-ready-audio/ …
Video podcast
https://prayingmedic.podbean.com/e/224-qanon-vid-june-27-2019-future-comms-on-ready/ …
YouTube
https://www.youtube.com/watch?v=_-UNzfR7fUE …
You can follow @prayingmedic.
Bookmark
____
Tip: mention @threader_app on a Twitter thread with the keyword "compile" to get a link to it.

Enjoy Threader? Sign up.

Since you're here...

... we're asking visitors like you to make a contribution to support this independent project. In these uncertain times, access to information is vital. Threader gets 1,000,000+ visits a month and our iOS Twitter client was featured as an App of the Day by Apple. Your financial support will help two developers to keep working on this app. Everyone's contribution, big or small, is so valuable. Support Threader by becoming premium or by donating on PayPal. Thank you.

Download Threader on iOS.