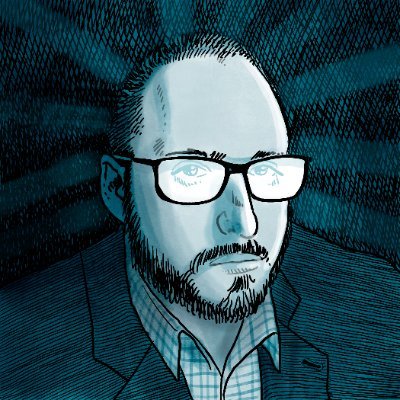 (THREAD) Per the Mueller Report, there's presently insufficient evidence Trump conspired with the IRA or GRU—two conspiracies no one alleges occurred. But the report—and what's come out since—confirms that the conspiracy Trump *has* been accused of *did* happen. Read on for more.

1/ When the Mueller Report came out, media's first responsibility was to clarify for Americans (a) what Trump had been accused of, (b) what Mueller actually investigated, and (c) what Mueller had found *and* the problems his investigation had faced. None of these things happened.

2/ These things didn't happen because Trump appointee Bill Barr had orchestrated events so the Mueller Report would be publicly released only after he'd furnished to media a profoundly misleading summary of what America was about to read. It worked—media focused on Barr's letter.

3/ Once the Mueller Report came out, media saw that it would have the easiest time explaining to those who hadn't yet paid attention to the Trump-Russia story how Barr's summary was misleading with respect to obstruction of justice. So they focused near-exclusively on that topic.

4/ Fortunately for Trump and Barr, the "obstruction question" had been widely reported on in 2017 and 2018—well before the publication of the Mueller Report—so focusing on that one issue wall-to-wall for weeks did nothing but convince Americans that Mueller had found nothing new.

5/ In the coming months, media will begin answering the questions I asked at the beginning of this thread—and as it does, it will discover that Trump indeed "conspired" (in the lay sense) with America's enemies, doing so in ways that would be criminally charged as *other* crimes.

6/ But you shouldn't have to wait for media to do that, so I'm going to do it now.

7/

QUESTION 1: What was Trump accused of in the media and elsewhere?

ANSWER 1: Trump was accused of secretly negotiating business deals and U.S. sanctions policy with Russia after he knew it was attacking America, actions that would be charged as Bribery or Aiding and Abetting.

8/

QUESTION 2: What did Mueller investigate?

ANSWER 2: He investigated whether Trump knew—before the fact—that Russian military intelligence (GRU) was going to hack US entities, or that the Internet Research Agency (a Russian troll factory) planned a US disinformation campaign.

9/

QUESTION 3: Did anyone accuse Trump of what Mueller investigated?

ANSWER 3: No. Even the Steele dossier—a file of raw intel Trump allies falsely claim launched the Trump-Russia probe—only alleges Trump allies helped fund the IRA disinformation campaign after it was 80% over.

10/

QUESTION 4: Why did Mueller limit his scope in this way?

ANSWER 4: Mueller answers this in many different ways in his report. First, he says he was tasked only with looking at charges that could be brought as "conspiracy"—not other crimes that might constitute "collusion."

11/

QUESTION 5: So Mueller didn't find "no collusion"?

ANSWER 5: No, he didn't. Collusion—broadly writ—wasn't investigated. In Vol. 1 of the report, all Mueller says is he couldn't establish a before-the-fact Trump-IRA or Trump-GRU *conspiracy charge* beyond a reasonable doubt.

12/

QUESTION 6: Did Mueller make a conclusive finding about Trump-IRA or Trump-GRU conspiracy charges?

ANSWER 6: No—he stated Trump and his team had engaged in numerous actions that thwarted investigation of the conspiracy question, making a conclusive determination impossible.

13/

QUESTION 7: Why did Mueller give up on the two conspiracy charges he'd looked at?

ANSWER 7: We don't know. Maybe he thought Trump and his team would never permit him to access the evidence he needed. Maybe he realized no one had ever accused Trump of an IRA/GRU conspiracy.

14/ Okay, so if Mr. Trump was in *fact* accused—including by scores of journalists and attorneys wrongly called "conspiracy theorists" and wrongly said to have been proven "wrong" after the Mueller Report—of bribery and aiding and abetting, what happened with *those* allegations?

15/ The answer is two-fold: on Mueller's end, evidence relating to *those* charges has been referred—per Mueller—to the FBI counterintelligence division *and/or* transmuted into one or more of the *14 pending federal criminal probes* that grew out of the special counsel's work.

16/ The second part of the answer is that—in the media—proof has now been compiled confirming Trump's campaign was secretly negotiating business deals with Russia *and* secretly negotiating U.S. sanctions policy with Russia before *and* after it knew the Kremlin was attacking us.

17/ In simpler terms, whatever Russia's initial reasons for election interference—which may well have included foreknowledge of Trump's Russia policy directly from Trump himself (in Moscow in 2013)—Trump and his team secretly induced Russia to keep interfering with our election.

18/ The reason you haven't read much about this is because right-leaning media didn't cover it and left-leaning media either didn't research the question—and therefore didn't understand what the allegations were—or it *did* and falsely called the allegation a "conspiracy theory."

19/ That brings us to today, when THE MIDDLE EAST EYE—a UK media outlet run by top US/UK journalists—continued its years-long series of exposes on the Trump-Russia case by re-introducing us to the man beside Trump in the pic atop this thread: George Nader. https://www.middleeasteye.net/big-story/george-nader-how-convicted-paedophile-became-key-emirati-hook-trump …

20/ My forthcoming book PROOF OF CONSPIRACY establishes that Nader met *repeatedly*—pre-election—with the *top brass* of the Trump campaign (including Flynn, Bannon, Kushner, campaign-adjacent Trump family member Trump Jr. and others) *after* it was known Russia was attacking us.

21/ During the period Nader held these meetings, he was in regular contact with the Kremlin—indeed traveled to Moscow to meet Kremlin officials multiple times—in particular a Putin lieutenant, Kirill Dmitriev, who'd been put in charge, by Putin, of...

...sanctions negotiations.

22/ On the Trump side, the campaign officials Nader met with—Flynn, Bannon, and Kushner—had been tasked with orchestrating a "global" resolution to the U.S.-Russia sanctions issue, even though any negotiating they did with foreign officials on that topic pre-election was illegal.

23/ The Kremlin was happy with Trump's policy on US-Russia sanctions—the US should drop them, for no reason and without any policy concessions from Putin—but Flynn, Bannon, and Kushner knew this would just look like a Trump-Russia quid pro quo for future business deals in Moscow.

24/ By comparison, a "global" resolution of the sanctions issue would be one in which the US worked with not just Russia but also other countries to extract from the Kremlin some concession—however small—that would make dropping sanctions on Russia *not* look like a quid pro quo.

25/ Again, the three men in charge of a pre-election "global" resolution (on the Trump campaign side) were Flynn, Bannon, and Kushner, the very men Nader—in regular secret contract with Putin's sanctions negotiator, Dmitriev—was meeting with in the final 90 days of the 2016 race.

26/ Those meetings established for Putin that Trump would drop sanctions on Russia—and the Kremlin should continue to interfere with the US election on Trump's behalf. But those meetings occurred alongside others of a similar purpose we now know about—in some cases, from Mueller.

27/ Mueller establishes that Kushner was being advised throughout the 2016 general election by both Kremlin agent Dimitri Simes and Emirati agent Yousef al-Otaiba (the Emirates' ambassador to the US) and that their *primary topics of conversation were Russian sanctions and Iran*.

28/ The "global" resolution Flynn, Bannon and Kushner were working on had two components: (1) the U.S. dropping all sanctions on Russia in exchange for (2) Russia passively "helping" the US (and the Saudis, Emiratis, Israelis, Egyptians, and Bahrainis) in their anti-Iran efforts.

29/ The Mueller Report establishes the Kremlin was bribing Trump with a major business deal—which stood to be the most lucrative deal of Trump's life—for the whole of the 2016 presidential campaign, and that Trump lied about the deal to America because he *knew* it was a problem.

30/ Media reports now tell us Congress's probes of Trump *won't* focus on any *before-the-fact* Trump-IRA or Trump-GRU "conspiracy"—as no one has alleged these—but rather on the bribery, aiding and abetting after the fact, and (increasingly) money laundering that appears certain.

31/ What THE MIDDLE EAST EYE has done for us today—and what PROOF OF CONSPIRACY will do at much greater length on September 3—is introduce America to the men who negotiated US sanctions policy and Russian business deals for Trump pre-election to induce and reward Russian crimes.

32/ Bribery, aiding/abetting, and money laundering are all collusion. Moreover, a systemic effort to make investigation of Russian crimes by federal law enforcement impossible is collusion—as was each contact Trump's campaign manager Manafort had pre-election with Kremlin agents.

33/ When THE MUELLER REPORT, the counterintelligence information contained in PROOF OF CONSPIRACY, and the ace investigative reporting done by THE MIDDLE EAST EYE and others—which I summarize in PROOF OF CONSPIRACY—is synthesized, the case for Trump-Russia collusion is ironclad.

34/ What's inexplicable is that media hasn't done more with this—given that it's the most explosive geopolitical tale since WWII (e.g., as I, THE MIDDLE EAST EYE, and others have documented, one of its "protagonists"—a Trump ally—is as grotesque a pedophile as you could imagine).

35/ I don't know when media will catch up with these facts, all of which are documented by major media from around the world, the Mueller Report, or both. Right now, U.S. media is about a year behind the story.

For my part, I've done 600 pages on it here: https://www.amazon.com/dp/1250256712?tag=macsupaduinstalpa-20 …

CONCLUSION/ We know what happened—as it's been documented. We're just waiting for it to get wide reportage. It doesn't involve a before-the-fact Trump-IRA/Trump-GRU conspiracy—that doesn't make it less criminal or impeachable. In all, it's the wildest story I've ever encountered.

THREAD PHOTO/ The man Trump is posing with, George Nader, is in federal custody on child pornography charges and has, per @MiddleEastEye, faced accusations of "possessing pornography showing boys—some as young as 2 or 3—being physically and sexually abused, including by animals."




You can follow @SethAbramson.



Share this threadBookmark

____
Tip: mention @threader_app on a Twitter thread with the keyword "compile" to get a link to it.

Enjoy Threader? Sign up.

Since you're here...

... we're asking visitors like you to make a contribution to support this independent project. In these uncertain times, access to information is vital. Threader gets 1,000,000+ visits a month and our iOS Twitter client was featured as an App of the Day by Apple. Your financial support will help two developers to keep working on this app. Everyone's contribution, big or small, is so valuable. Support Threader by becoming premium or by donating on PayPal. Thank you.

Download Threader on iOS.