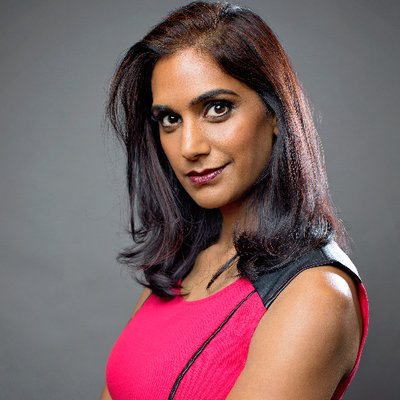 Asha Rangappa
@AshaRangappa_
Fmr FBI Special Agent, lawyer, faculty @JacksonYale. Tiger(ish) mom. @CNN analyst. Editor

@just

_security. Karaoke, golf, and Shakespeare aficionado. Views mine.
Jul. 07, 2019 2 min read
THREAD. One thing I learned from @renato_mariotti's excellent podcast with Anthony Enriquez of @CCharitiesUSA is that the detention of migrant children is inconsistent with the policy underpinnings of the separation policy itself (as conceived before Trump):
2. So as I understood Anthony's explanation of our laws, for purposes of adjudicating asylum claims, families are supposed to be kept together. If they don't meet the very high standard (a reasonable belief in persecution if they return), they are deported immediately — together.
3. By treating the people who are crossing as engaging in a criminal act, they trigger the separation: Because the parent(s) is arrested/jailed, the children are separated, under the theory *that it would be inappropriate to keep children in prison-like conditions* (and w adults)
4. The child detention facilities are supposed to be temporary — for only a few days until the children can be sent to separate state facilities where they are cared for on a long-term basis, under systems that are designed for them (and meant for foster children, etc.)
5. Previously, the system described above was utilized for legitimate "unaccompanied minors" — kids who came here with no adult. But bc of Trump's criminalization of anyone crossing, he has massively backlogged the system, forcing these kids to stay in detention for far longer...
6. So you have two ironies here. The first is that (it seems), if these folks were actually processed NORMALLY, many (or most) of them would be deported, as family units, *faster* than they currently are. Trump's policy appears to be delaying that outcome.
7. The second is, that by overflowing the system, you have children living in conditions that *the entire purpose of separating them from parents*with criminal charges is supposed to avoid* — keeping them in safer and more humane conditions than...ACTUAL PRISONS
8. In other words — and I know this will come as a shock to you — the family separation policy actually undercuts the explicit policy purpose of not letting these folks remain in the U.S., AND ends up treating children in the exact opposite way for which separation is intended.
9. Renato, let me know if I am misunderstanding the implication of Anthony's explanations but these are the two things that jumped out at me
You can follow @AshaRangappa_.
Bookmark
____
Tip: mention @threader_app on a Twitter thread with the keyword "compile" to get a link to it.

Enjoy Threader? Sign up.

Threader is an independent project created by only two developers. The site gets 500,000+ visits a month and our iOS Twitter client was featured as an App of the Day by Apple. Running this space is expensive and time consuming. If you find Threader useful, please consider supporting us to make it a sustainable project.

Download Threader on iOS.