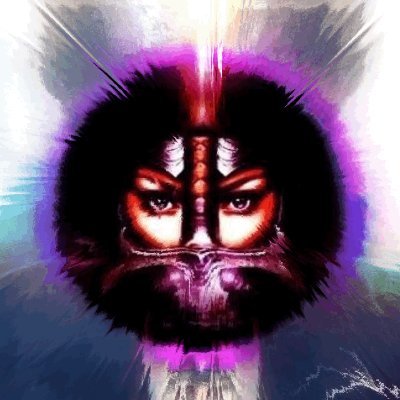 TheSharpEdge
@TheSharpEdge1
For we wrestle not against flesh & blood but against principalities against powers against rulers of darkness of this world. Married-Christian-MAGA-Pedogate-Q
Jul. 23, 2019 4 min read
1 Thread: E = MC2

It's a simple equation. Only in this equation E = Epstein.

Credit to @thespeaker2018 for graphic
2 According to the 14-page indictment Epstein "worked & conspired with others, including employees and associates" to run a sex-trafficking enterprise, preying on "dozens" of girls as young as 14 at his mansions in New York & Palm Beach.

https://www.washingtonpost.com/context/u-s-v-jeffrey-epstein-indictment/c969deec-0972-4720-90f0-99aaaf149257/?utm_term=.35b7698bf274 …
3 So who are Epstein's employees & associates?

In Epstein's 2008 plea deal, 4 "possible accomplices" were granted immunity: Sarah Kellen, Adriana Ross, Lesley Groff & Nadia Marcinkova as well as any other "potential co-conspirators."

https://casetext.com/case/doe-v-united-states-71 …
4 The 4 women named as possible accomplices were Epstein's "assistants". Victim testimony explains that they arranged for the sexual encounters of Epstein & other high-profile men & young girls, as well as participated in the sexual encounters at times.

https://www.seattletimes.com/nation-world/perversion-of-justice-even-from-jail-sex-abuser-manipulated-the-system-his-victims-were-kept-in-the-dark/ …
5 Another 'associate' is Jean-Luc Brunel, owner of MC2 modeling agency. According to victim testimony Brunel 'engaged in a pattern of racketeering that involved luring minor children through MC2 to engage in sexual play for money.'

https://www.seattletimes.com/nation-world/with-jeffrey-epstein-locked-up-these-are-nervous-times-for-his-friends-enablers/ …
6 Young girls from South America, Europe & former Soviet republics were recruited for Esptein's sexual pleasure. According to a former bookkeeper, many girls worked for Jean-Luc Brunel's MC2.

Below are photos of various MC2 models.
7 Brunel received $1M from Epstein in 2005, when he founded MC2 according to a former bookkeeper at the agency. Whether the money was a secret investment in MC2, or a payment for Brunel's services as a procurer, is unknown.

https://jezebel.com/the-sex-trafficking-model-scout-5603638 …
8 "E equals MC squared . . . get it, like the equation? E equals Epstein. He just thinks everyone is too dumb to figure it out," said a model industry insider. "He's a desperate old man that fantasizes and takes advantage of young girls."

https://pagesix.com/2007/10/06/model-shop-denies-epstein-tie/ …
9 Testimony from Virgina Roberts Giuffre states, "Brunel ran some kind of modeling agency & APPEARED TO HAVE SOME KIND OF ARRANGEMENT WITH THE US GOVT WHERE HE COULD GET US PASSPORTS AND OTHER TRAVEL DOCS FOR YOUNG GIRLS...He would then farm them out"

http://images.politico.com/global/2015/02/03/edwardsdershaff1.pdf …
10 Questions regarding HOW Epstein friend & MC2 agency owner, Brunel had an arrangement with the US Govt to obtain travel docs for young girls remain unanswered, though several sources claim that Brunel has "ties to Israel" as a "pimp for Mossad" yet minimal evidence to prove it.
11 There is, however, quite a lot of evidence to support that Brunel was in-fact a pedophile, including victim testimony from the Epstein case as well as testimony from dozens, if not hundreds of underage models.
12/ 60 Minutes who investigated Brunel in 1988 interviewed dozens of models who said they were sexually assaulted by Brunel and/or his fellow agent, Claude Haddad. CBS spoke to 5 models who said that Brunel and/or his friends had drugged and raped them.

https://jezebel.com/the-sex-trafficking-model-scout-5603638 …
13 Nadia Marcinkova, an 'employee and associate' who was granted immunity in the 2008 non-prosecution agreement, had a successful career as a model for Chanel, Dior, Vogue and MTV. There is speculation that she was one of Jean-Luc Brunel's "models."
14 According to victim testimony, Marcinkova "encouraged & engaged in sexual acts" with young girls while Epstein watched. Epstein told one victim Marcinkova was his "sex slave" & that he'd purchased her from her family in the former Yugoslavia at age 15

https://www.thedailybeast.com/jeffrey-epsteins-alleged-accomplices-where-are-sarah-kellen-nadia-marcinkova-adriana-ross-and-lesley-groff …
15 Nadia Marcinkova and Sarah Kellen, who were questioned by lawyers about whether Prince Andrew had any involvement in Epstein's abuse of underage girls, have since reinvented themselves as Nadia Marcinko and Sarah Kensington.

https://www.theguardian.com/us-news/2015/jan/07/jeffrey-epstein-former-accomplices-property-prince-andrew …
16 Marcinkova is a pilot & chief exec of Aviloop, a site selling aviation related deals. Kellen is the owner of SLK Designs, a renovations firm. Both businesses have operated from East 66th Street Manhattan majority-owned by Epstein's brother Mark.

https://www.theguardian.com/us-news/2015/jan/07/jeffrey-epstein-former-accomplices-property-prince-andrew …
17 Marcinkova learned to fly at Florida's Lantana Airport at about the same time as the Hebrew-speaking Mohammad Atta, who is thought to have been a Mossad agent.

https://www.planeandpilotmag.com/article/learning-to-fly-all-about-priorities/?start=6#.XTdJdPJKj3h …

https://www.palmbeachpost.com/news/local/hijackers-your-grocery-store-called-palm-beach-county-home/fgckdMZktzN4Rq1PwpjzNK/ …

https://aldeilis.net/english/the-atta-mystery-double-agent-or-multiple-attas/ …
Atta honed his flying skills at Lantana Airport which has reportedly been used for CIA & Mossad operations.

Lantana has been linked to drug trafficking flights involving the Caribbean, particularly the Bahamas, and the Turks and Caicos Islands.

https://thirdring.wordpress.com/south-florida-aviation/ …
As we dig further into the list of "employees and associates" referred to in Epstein's 14 page indictment, things begin to add up.

However, for the employees and associates involved in the Epstein case, this time the equation is...

E + MC2 = JUSTICE
UPDATE: Suspected 'child handler', Rachel Chandler, who has reportedly traveled on Epstein's plane with Bill Clinton, has been connected to modeling agency, MC2.

h/t @JustinTraver3 and @VPTaskForce


https://www.wmagazine.com/gallery/16-models-to-watch-in-2017-as-predicted-by-midland-agencys-rachel-chandler-and-walter-pearce/all …
This dig, as well as others can be read on https://www.h1vem1nd.com/digs
You can follow @TheSharpEdge1.
Bookmark
____
Tip: mention @threader_app on a Twitter thread with the keyword "compile" to get a link to it.

Enjoy Threader? Sign up.

Since you're here...

... we're asking visitors like you to make a contribution to support this independent project. In these uncertain times, access to information is vital. Threader gets 1,000,000+ visits a month and our iOS Twitter client was featured as an App of the Day by Apple. Your financial support will help two developers to keep working on this app. Everyone's contribution, big or small, is so valuable. Support Threader by becoming premium or by donating on PayPal. Thank you.

Download Threader on iOS.