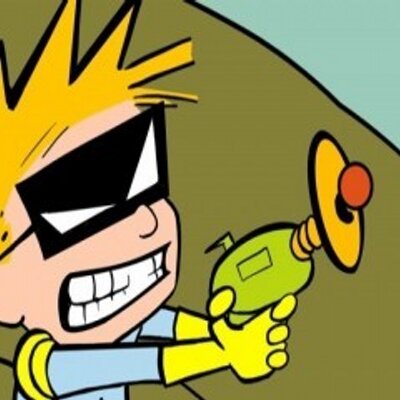 THREAD: Some facts about the family of Li Peng, the longtime premier of China who just died. Rumors about his family's vast wealth have circulated for years. I have looked for that fortune for years and years. Here is what I know. (I will add to this thread over several days)...
1/x: So let's begin in 1928. Li Peng is born. Three years later his father, Li Shuoxun, a Communist, is killed in Hainan. He becomes a martyr. A few years later, another young Communist is gunned down in the prime of his life....his name is Liu Bojian. (刘伯坚)
2/x: Liu Bojian also had a young boy in 1928, his name was Liu Husheng (刘虎生)。 The young Li Peng and the young Liu Husheng had parallel lives. The sons of Communist Party martyrs. They both went off in the 1950s to study in Moscow to study engineering. Then they had children
3/x: Liu Husheng had a boy, Liu Zhiyuan (刘智源 sometimes also 刘智原)。Li Peng's second child, a girl, was Li Xiaolin (李小琳)。They married, becoming a Communist Party dynasty.
4/x: Li Xiaolin is well known as the longtime chairman of one of China's biggest state-owned electricity producers. Liu Zhiyuan is kind of a Fredo Corleone character. He tries a lot of business ventures, with a focus on the Li family specialty, energy.
5/x: But nothing seems terribly successful. He invests in a technology called coal water slurry, with ambitions to transport the slurry from coal-rich Shanxi, where his brother in law Li Xiaopeng was a rising star in the provincial government, to Beijing. Not successful.
6/x: MORE on Li Xiaopeng (the eldest son of Li Peng) and his family later. But let's stay on Liu Zhiyuan, Li Peng's son-in-law and the grandson of a Communist martyr.
7/x: He spends a great deal of time in Hong Kong, as does his wife, and he lived in a very expensive apartment on the 36th floor of the Hong Kong Convention Plaza. This is an interesting building. Why?
8/x: Because it is princeling central. Relatives of Chinese president Xi Jinping own or owned flats on the 24th, 38th and 39th floors - four in all. Lots of other movers and shakers there too. A relative of former VP Zeng Qinghong also called the place home.
9/x: Anyway, Liu Zhiyuan had a string of businesses in Hong Kong and in mainland China, but none seemed to be terribly successful. His wife was chairman of China Power International Holding - a state-owned company with a low official salary.
10/x: Yet Li Xiaolin wore haute couture to public functions, including to the annual meeting of China's legislature, drawing a lot of scorn.
11/x: Person after person I talked to said the money in the family was tied up, or came from, the Three Gorges Dam project, whose champion was the patriarch, Li Peng. He pushed the project through when he was premier of China.
12/x: But it is one thing to THINK that, it is quite another to report it out and DOCUMENT it. This family, if it is really rich, does hide its money. But where? One place: Switzerland. (MORE TO COME...STAY TUNED)
13/x: So...Switzerland. The person that first brought the Li family connection to Switzerland to light was the peerless @ael_o , formerly of AP in Beijing, now NY-based China due diligence maestro. She found it in the @ICIJorg Panama Papers:
https://www.icij.org/investigations/panama-papers/20160406-china-red-nobility-offshore-dealings/ …
14/x: That report showed how Li XIaolin and her husband owned a company, COFIC, through a maze of Panamanian holding companies and a Liechtenstein foundation...but it was all managed out of Geneva.
15/x: The companies the couple controlled were linked to Swiss bank accounts. Another @ICIJorg blockbuster leak, Swissleaks, revealed the couple's account at HSBC's Swiss bank, with $2.48 million in 2006/2007.
https://projects.icij.org/swiss-leaks/people/li-xiaolin …
16/x: It seemed every time there was and ICIJ investigation, new Swiss money attributable to the couple got shaken off the proverbial tree. COFIC was linked to another financial institution, Mirelis Financial Group.
17/x: And yet another Swiss bank account owned by the couple, this one linked to COFIC. In the Panama Papers...we do not know how much is in or was in this account.
18/x: Until recently, and certainly during the time Li Xiaolin and her husband had an account there, Mirelis was a VERY private firm, with two big shareholders.
http://www.privatebanking.com/user/extra_info.jsp?location_id=2169&category_id=4&account_id=35056&published=1&page_id=0&.rnd=6fca68d25bc440b98c02aec01f39064c …
19/x: Anyone from Hong Kong recognizes the second big shareholder (until a few years ago). The Kadoorie family. The super wealthy and legendary family that also controls one of Hong Kong's two electricity providers.
https://www.clpgroup.com/en/Investors-Information-site/Documents/Financial%20Report%20PDF/e_2018%20Annual%20Report.pdf …
20/x: Let's just call it a coincidence for now that a fabulously wealthy family that controls a Hong Kong power company owns a financial institution where "China's Power Queen" had an account. I approached the family a couple of years ago about this and was told....
21/x: I was told that the family patriarch "would not want to participate in anything such as this" - meaning talking to me about this. I'll leave it and over to zealous HK reporters to explore this, if they wish.
22/x: Li Xiaolin and her husband had accounts at another Swiss bank, this one far bigger, with amounts far larger. Since I obtained this information with the help of other reporters in the ICIJ consortium, and we haven't published anything on it as of yet, I can't say more now..
23/x: There is far more on the Swiss angle though. Let's get back to COFIC investments, which @ael_o reported about in 2016. The Swiss lawyer who was overseeing this described the company in docs revealed by the Panama Papers. He said....
24/x: He said, regarding the source of profits for COFIC: ""Regarding the source of funds, it is business profits: my clients have provided, through Cofic, services to other clients of my Office who were exporting heavy industrial equipment from Europe to China."
25/x: And that, my dear readers, gets us back to the Three Gorges Project (remember that from way up in the thread). To find out how, you'll have to stay tuned....signing off for now...more later.
26x: more tomorrow. But I will add, since I am basically writing a news story on Twitter, that I attempted to contact LI Xiaolin multiple times for comment when I was working in this in 2016.
27/x. LI Xiaolin did not respond to several requests for comment. More tomorrow!
28/x: Back for a cameo appearance just to wrap up Li Xiaolin before turning to her two brothers. Before I do, I want to thank the amazing @kikizhao for her help on this when she was at NYT. In addition to her, two former interns, @crystalttc and @CharlotteYTYang
29/x: @crystalttc has been a reporter at Bloomberg for years, so you get an idea how long I've been looking at this. She was working on this with me back in 2015. More on that later!
30/x: Anyone watching the Mueller hearing now knows that sometimes you don't prosecute. Sometimes you also don't publish a story. The bar for the Li family is high, because Li Peng has been out of power for so long. You want it to be the best it can be if you do it. A big story.
31/x: I don't think we got there. Maybe we will some day. But in the meantime, given Li Peng's death, it's a great time to put out what we do know and what we can say based on facts, because I honestly don't know if we'll ever do a full-dress Li Peng family wealth profile.
32/x: Why? Opportunity costs. These take so much time. There are so many other stories. Is this worth more time? Is it more important than other stories? If we were a Chinese news org in a hypothetical free Chinese media environment, of course would be a no-brainer.
33/x: But I work for a US news org. And there's so much else that happened in the near past or present, that demands attention. And the Li Xiaolin story, and her connection to the Three Gorges project, goes back a quarter century. It is a history project in many ways.
34/x: But golly it sure is interesting...and it brings in some very big European companies. So the Three Gorges Dam, the world's biggest, was under construction in the 1990s. China wasn't the engineering powerhouse it is now. It needed foreign equipment. A LOT of it.
35/x: ABB, Siemens, Alstom - lots of the big engineering companies were lining up to sell equipment for the massive dam. They were huge contracts.
36/x: Back to the email from the Swiss law firm:
"Regarding the source of funds, it is business profits: my clients have provided, through Cofic, services to other clients of my Office who were exporting heavy industrial equipment from Europe to China."
37/x: We know "my clients" are Li Xiaolin and her husband. But who was the other client? @ael_o had theory, and she was right. I can't say the person's name here, but it is an ethnically Chinese woman, now a citizen of a European country, who acted as a go-between.
38/x: In fact, I interviewed a lot of senior corporate and diplomatic Europeans, and indeed she worked for a major European engineering company. I can't say more here. And this happened more than 20 years ago.
39/x: There's so much more I can't say, since it is something that can only be done in a thoroughly vetted and lawyered news report. And I hope you see the problem here: this was in the 1990s. Is it a news story for a US news organization? Or is it better in a book or PhD thesis?
40/x: More to come! Very soon!
41/x: OK. I'm back. Since I was gone, the great @ael_o has tweeted out the Swiss lawyer letter. Check it out.

42/x: If you want to follow a total master of Chinese financial forensic reporting, follow @ael_o . Now. Do it now. That's an order.
43/x: Here is the letter again. It is important for the next part.
44/x: Note the name of one of the partners at the top of the letterhead, Alain Bruno Levy. This law firm pops up a lot in the @ICIJorg Swissleaks and Panama Papers. Remember that name. You are about to see it again.
45/x: Here he is, with his partner Junod, as the directors of COFIC, as spelled out in the Guardian.
https://www.theguardian.com/news/2016/apr/06/panama-papers-reveal-offshore-secrets-china-red-nobility-big-business …
47/x: What is this? This is what this is. Here is a link:
https://hyposwiss.ch/en/hyposwiss-2/
48/x: It is Mirelis SA.. you know, the financial group that until recently was co-owned by the Kadoorie family of Hong Kong...one of the legendary Baghdadi families, along with the Sasoons, that prospered in Republican-era China. Here is the 2015 Hyposwiss annual report.
49/x: The 2018 annual report shows the Kadoorie family still controlling almost a quarter of the company, through a Bermuda holding company, Maple Investment.
https://hyposwiss.ch/wp-content/uploads/2019/06/Rapport-Hyposwiss-2018-EN-190613-1-compresse%CC%81.pdf …
50/x: In the immortal words of Forrest Gump.."and that's all I'm going to say about that." Next up: the older brother of Li Xiaolin, the former governor of Shanxi and the Minister of Transportation (Elaine Chao's direct counterpart in China)...Li Xiaopeng. Stay tuned!
51/x: OK. Let's have a look at the eldest son of Li Peng. Li Xiaopeng (李小鹏). Have a look at his resume - run google translate on this if you need to.
http://news.sina.com.cn/c/2018-03-19/doc-ifyskyhw7996553.shtml …
52/x: Li Xiaopeng spent his entire career working at a state-owned company, Huaneng, rising to become the top official there. Then in 2008 he entered the Shanxi provincial government, rising to the rank of governor. Now he's the transport minister.
53/x: He's the son who is representing the Li family in government service. The direct parallel is Xi Jinping, who has the same role in the Xi family. Xi's sister is the one who made the money (see the 2012 Bloomberg story) just like Li Xiaolin.
54/x: And there's the dark horse in both families .. "Leonard" Xi Yuanping, the younger brother, in the Xi family, and Li Xiaoyong in the Li family .. more on him later. But back to Li Xiaopeng, the model son.
55/x: Since his entire life was spent either in state-industry or in government, he never had the chance to legitimately make a killing. If there was a pot of money, the odds are it would be with his close relatives, like his wife. But WHO is Li Xiaopeng's wife?
56/x: I spent a lot of time trying to find out. It seemed like a state secret, which only heightened my suspicions. Finally, @CharlotteYTYang found solid documentation on Li's wife, her parents, her brother, and their daughter.
57/x: She found it in a family tree published online in Taiwan. Here it is.
58/x: Turns out not only is Li Xiaopeng the model child, but he also married into a very respectable, highly educated family of scholars. His brother in law, Tang Qian (唐虔), was for years the "E" in UNESCO - he was the deputy director general for education.
59/x: So did I find any pot of gold registered to the wife or other family members? No I didn't. I spent a long time dissecting every unit of Huaneng (possibly the world's biggest carbon emitter), which Li Xiaopeng led for years.
60/x: But I did find something. And it was interesting. Li Xiaopeng left Huaneng in 2008, but his wife then took a position as the Communist Party secretary of Huaneng's Hong Kong unit. Why?
61/x: Here she is talking about the urgent need to study the lessons of the sixth plenum of the 17th Communist Party Congress in 2011. Bracing stuff!
62/x: And then there are bits of the Huaneng empire that trace back to offshore accounts, including the soul-crushing PO Box 957 in the BVI, where so many princeling money trails end in a black hole. Like this one:
63/x: But my searches for hidden wealth in THIS branch of the family came up with nothing. Absence of evidence doesn't mean there's not anything there, but I didn't find it. It is certainly worth running these names again through all the available global databases.
64/x: I would certainly encourage a young reporter to do that. Those family names were hard to come by. That leaves the younger brother in the family. His tale very different, hard to separate rumor from truth. So we focused on a really interesting court case in Hong Kong.
65/x: The testimony at that trial, if true, would put the youngest son, Li Xiaoyong, in an entirely different plane from his siblings. That case centers on a colorful man known as the Dream Bear.
Stay tuned for the last installment, coming soon!
66/x: Hi folks, I'll wrap up this thread later tonight. Stay tuned! The last part is maybe the wildest part, as @kikizhao knows.
67/x: And we're back. I say "we" because the grand finale thread is going to come courtesy @kikizhao , who just graduated with a master's from @Yale and is one of China's finest journalists and my former colleague at the NYT.
68/x: So now @kikizhao and I will tweet about the third child of Li Peng, the son, Li Xiaoyong (李小勇)。 If his brother-in-law Liu Zhiyuan, his sister's husband, is the Fredo Corleone of the family, he is Sonny Corleone, but just the younger son. Li Xiaopeng? Michael Corleone.
69/x: Li Xiaoyong married the granddaughter of a Chinese general, Ye Ting. Her name is Ye Xiaoyan (叶小燕)。 They have a daughter, Ye Dandan who was a competitive ice skater.
70/x: Li Xiaoyong has an alias, Zhu Feng, Zhu being the last name of his mother, 朱琳,Zhu Lin. This is common practice among the Communist elite. Xi Jinping's little brother in some filings uses his mother's last name, Qi (齐)。 They usually romanize it from Cantonese - Chai.
71/x: There are tons of undocumented rumors about Li Xiaoyong's wealth, and reports he has a Singaporean passport. We're going to take a pass on those and look at another reporting thread. The story of Dream Bear. Over to you, @kikizhao
72/x:

73/x:

74/x:

75/x:

76/x:

77/x:

78/x:

79/x:

80/x:

81/x:

82/x:

83/x:

84/x:

85/x:

86/x:

87/x:

88/x: And now for the grand finale. You've learned a little bit about the three families of Li Peng's children. In many ways they are very different. But their paths came together in May, 2008 in Shanxi, the coal capital of China.
89/x: It was that month that Li Xiaopeng, the oldest of Li Peng's children, stepped down from Huaneng (China's biggest power producer and arguably the world's biggest corporate carbon emitter) and entered the Shanxi government. See:
http://news.sina.com.cn/c/2018-03-19/doc-ifyskyhw7996553.shtml …
90/x: Meanwhile, Liu Zhiyuan, the husband of Li Peng's second child, Li XIaolin, was furiously striking multimilliondollar deals in 2008 in Shanxi for his coal-water slurry plans (mentioned higher up in this thread)
91/x: Then there's the Dream Bear, and the company Oriental Pearl.
92/x: Until May 2008, its venture in Shanxi was going well, and it was raising money on international markets, preparing for the IPO of the venture, called China Coal. Zhang Jingyuan had 60%, and Oriental Pearl, through an offshore holding company, held 40% .. see:
93/x: But in May, 2008 things fell apart for Oriental Pearl. A board member, not the Dream Bear, but a second source, told us what happened, and it is dramatic.
94/x: This is where we get back to the Godfather analogy, one more time. Humor me. Indulge me. You'll like this.
95/x: So you may remember from the Godfather Part II how Michael Corleone brings Frank Pentangeli's brother over to the US from Sicily, and he shows up at Frank's Senate hearing. Frank gets the message: if he squeals on the Corleones, his brother is dead.
96/x: The brother, Vincenzo, said nothing. He didn't have to.
https://www.youtube.com/watch?v=eUjjzwIrebQ …
97/x: Well, that was the scene at the Shenzhen Marriott hotel on May 29, 2008. A couple of weeks earlier, Zhang Jingyuan had told this person that he wanted Oriental Pearl out of the joint venture.
98/x: That day, our second source walked into the meeting room at the Shenzhen Marriott to negotiate with Zhang's people. He recognized Li Xiaoyong in the room. He knew, just like Frank Pentangeli knew, that he had lost the game.
99/x: Zhang Jingyuan had Li Xiaoyong in his corner. Li Xiaoyong's older brother had just entered the Shanxi government as vice governor.
"I knew right then we were going to lose," our source said.
100/100: And that, dear readers, is what we know about Li Peng's three children. Hope you found this informative.
You can follow @PekingMike.
Bookmark
____
Tip: mention @threader_app on a Twitter thread with the keyword "compile" to get a link to it.

Enjoy Threader? Sign up.

Since you're here...

... we're asking visitors like you to make a contribution to support this independent project. In these uncertain times, access to information is vital. Threader gets 1,000,000+ visits a month and our iOS Twitter client was featured as an App of the Day by Apple. Your financial support will help two developers to keep working on this app. Everyone's contribution, big or small, is so valuable. Support Threader by becoming premium or by donating on PayPal. Thank you.

Download Threader on iOS.