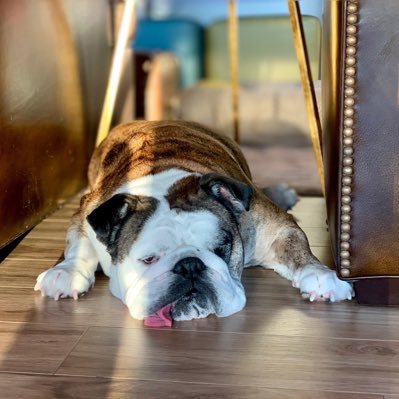 Key reason why crime is so high in Baltimore: liquor stores which have popped up at a rapid pace, particularly in low-income parts of city. Per a Johns Hopkins study, 10% increase in access to liquor stores had a 37% greater association with violent crime than on-premise outlets.
2. Baltimore's liquor store proliferation - violent crime link is not a problem (identified by Johns Hopkins in 2009) that the federal government can jump in and solve. This is something squarely on city officials and elected reps like Cummings to solve. https://www.wbal.com/article/337872/3/hopkins-study-baltimore-liquor-stores-linked-to-increased-violent-crime-nearby/ …
3. After 10 years of hemming and hawing, Baltimore is moving to reduce the number of liquor stores in residential neighborhoods this year. In general, many US cities plagued by violent crime need to rein in liquor store licensing in high crime areas - fastest way to reduce crime.
4. In 2009, a Johns Hopkins public health graduate student opened a meeting to discuss Baltimore's zoning ordinance (last updated in 1971) with a pointed question: "Wait…the zoning code is supposed to be about public health, safety, and welfare—where's your stuff about health?"
5. In 2010, Baltimore embarked on a Health Impact Assessment (HIA) of zoning policy and one element of the HIA report recommended a reduction in the concentration of liquor stores in the city as a way of improving public health and welfare - not a new or random concept.
5. Research since 1990s has illustrated the link between liquor establishments and crime. In 1995, a study by researchers from the University of Southern California established that each new liquor outlet in cities in LA County contributed an average of 3.4 violent crimes/year.
6. Baltimore, which has about 300 liquor outlets, has long struggled with serious crime. In 2010, the city experienced 224 reported homicides and over 9,300 incidents of violent crime. Some residents' groups had been clamoring for years to have fewer liquor stores.
7. According to standards set by Baltimore's liquor board and CDC, there should be one liquor license for every 1,000 residents. This means that Baltimore should have about 625 licenses. However, the city currently has about 1,330 licenses (>twice of the number it should have)
8. Baltimore is starkly segregated by race and class — a pattern established by policymakers in the 20th century. A housing program that moves residents out of the city's most dangerous neighborhoods and gives them vouchers to settle in affluent suburbs is trying to change that.
9. It's called the Baltimore Housing Mobility Program (BRHP). It started in 2002, and has since moved more than 4,000 people out of the city. Some see it as a way to give low-income Baltimore residents new opportunities in neighborhoods that would otherwise be out of reach.
10. In some ways the experiences of some families in Baltimore fleeing violence, crime and poverty to resettle in the more affluent suburbs mirrors the experience of families from Central America fleeing the violence and lack of opportunity.
11. Barbara Samuels, the managing attorney for fair housing at the Maryland ACLU, helped file the lawsuit that led to BRHP program. She remembers one woman who testified on its behalf, a client who had moved with her children from a public housing complex Baltimore to a suburb:
12. In Sandtown, the neighborhood Freddie Gray called home, an astonishing 34% of residential properties are vacant or abandoned. As of 2015, Sandtown had more residents in jail than any other neighborhood in Baltimore, according to a report by the Justice Policy Institute.
13. So what happened between 2014 and 2015 that put Baltimore on its current violent trajectory. Why did violent crime increase starting in 2014 when it had fallen in the aftermath of the recession/recovery? What policies changed or affected the crime spike?
14. One factor cited for the surge in murders in Baltimore post-Freddie Gray: the high-profile decision by Baltimore state's attorney, Marilyn Mosby, to charge six city police officers following Freddie Gray's death after he fell in coma while in police custody in April 2015.
15. "What Mosby basically did was send a message to the Baltimore police department: 'I'm going to put you in jail for making a bad arrest.' So officers figured it out: 'I can go to jail for making the wrong arrest, so I'm not getting out of my car."
16. In Baltimore, arrest numbers plummeted from more than 40,000 in 2014, the year before Freddie Gray's death and the subsequent charges against the officers, to about 18,000 in 2017, even as homicides soared from 211 in 2014 to 344 in 2015 – an increase of 63%.
17. In 2018, Baltimore's homicide rate was a staggering 9X overall US homicide rate. Meanwhile, the city's latest move to shut down some liquor stores in an attempt to curb violent crime is being met with stiff resistance from liquor store owners. https://www.baltimoresun.com/politics/bs-md-ci-liquor-stores-20190611-story.html …
19. Some of the Korean-American liquor store owners in Baltimore attempted to woo then-Democratic Mayor Catherine Pugh, organizing fundraisers for her 2020 campaign. But Pugh, who linked liquor stores to crime in residential neighborhoods was unmoved.
20. After Pugh resigned, the Korean Society of Baltimore asked her campaign to return some $60,000 in donations from its members so they could give money to Democrat Thiru Vignarajah (@thiru4baltimore), a former prosecutor who is running for mayor.
You can follow @Khanoisseur.
Bookmark
____
Tip: mention @threader_app on a Twitter thread with the keyword "compile" to get a link to it.

Enjoy Threader? Sign up.

Threader is an independent project created by only two developers. The site gets 500,000+ visits a month and our iOS Twitter client was featured as an App of the Day by Apple. Running this space is expensive and time consuming. If you find Threader useful, please consider supporting us to make it a sustainable project.

Download Threader on iOS.