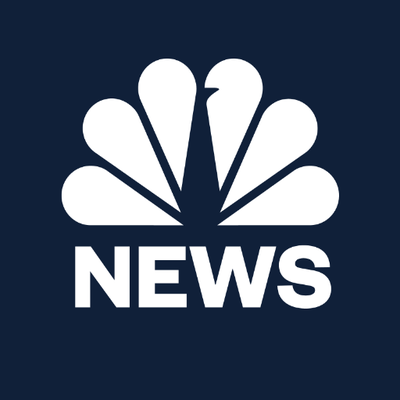 The 2nd Democratic debate starts tonight:

Follow along with our live blog, with early appearances by Charles Barkley; Helena, Montana; and Trump campaign ads. https://nbcnews.to/2K3nGSu
All-white Democratic debate set to grapple with President Trump and race tonight in Detroit. https://nbcnews.to/2LQoThT
President Trump says he'll be watching tonight's debate because he "would like to know who I'm going to be running against." https://nbcnews.to/332ZBlZ
Everything you need to know ahead of tonight's #DemDebate. https://nbcnews.to/2yqKsNA
Rules for tonight's 2nd Democratic debate include:

A candidate "who consistently interrupts" will be penalized by having his or her time reduced. https://nbcnews.to/3333s2r
Democratic candidates are likely to highlight their health care proposals in debates tonight and tomorrow — a topic that has spurred a high-profile fight among the field's top-tier candidates.

Live blog: https://nbcnews.to/2GAFuCo #DemDebate
Sen. Klobuchar is the first candidate to call President Trump's attacks "racist" tonight, in what is likely a reference to his recent tweets aimed at 4 congresswomen of color, Rep. Elijah Cummings and the city of Baltimore. https://nbcnews.to/2LP8F91 #DemDebate
Fact check: Former Gov. Hickenlooper brags about expanding health care, reproductive rights. https://nbcnews.to/2KenTkx #DemDebate
As the health care conversation gets underway at the #DemDebate, here's a look at how popular some of the competing ideas are. https://nbcnews.to/2ZmPfeu
Fact check: Sen. Sanders says Amazon made billions and paid zero in federal taxes. https://nbcnews.to/2yqUj62 #DemDebate
Mayor Buttigieg stakes out a place in the middle of the health care fight. https://nbcnews.to/2OuppUX #DemDebate
Fact check: Montana Gov. Bullock says "we pay more" for drugs than "any place in the world." https://nbcnews.to/2Mrhghy #DemDebate
DEVELOPING: Progressive-moderate split rips wide open at 2nd Democratic debate. https://nbcnews.to/3309wsK #DemDebate
Fact check: Americans pay 10 times more for insulin than Canadians. https://nbcnews.to/2YpX0U3 #DemDebate
Need a snack during the #DemDebate?

Locust-to-table: Pizzeria serves up grasshopper pie after that giant swarm swept through Las Vegas. https://nbcnews.to/2KfWm26
Google: 1 hour into #DemDebate, how the candidates have changed in search interest:

1. Delaney +3,400%
2. Ryan +3,200%
3. Hickenlooper +2,500%
4. Bullock +1,400%
5. Klobuchar +1,100%
6. O'Rourke +900%
7. Williamson +900%
8. Buttigieg +850%
9. Warren +450%
10. Sanders +350%
An hour into tonight's debate, no one has yet mentioned the name of the current Democratic primary front-runner.

Live blog: https://nbcnews.to/2YvXjwj #DemDebate
Fact check: Do the vast majority of Republicans support background checks, as Mayor Buttigieg claims? https://nbcnews.to/2MvyuKD
How fmr. Gov. Hickenlooper really got universal background checks done in Colorado. https://nbcnews.to/2OvBQzV #DemDebate
More than an hour into the #DemDebate, no one has attacked Marianne Williamson, and Marianne Williamson hasn't attacked anyone. https://nbcnews.to/2YhuZP2
Buttigieg: "Nominate me and you get to see the President of the United States stand next to an American war veteran and explain why he chose to pretend to be disabled when it was his chance to serve."
Sen. Warren: "We need to call out white supremacy for what it is: domestic terrorism." #DemDebate
You can follow @NBCNews.
Bookmark
____
Tip: mention @threader_app on a Twitter thread with the keyword "compile" to get a link to it.

Enjoy Threader? Become member.

Download Threader on iOS.