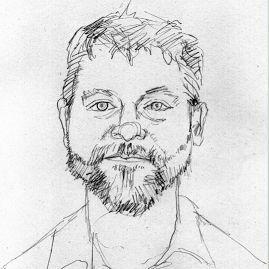 As I'm eating lunch, I have my local ballot in front of me. I'm reading up on the issues & candidates, taking time to reflect, carefully making choices. It is civilized. VOTING FROM HOME, BY MAIL, SHOULD BE UNIVERSAL. https://www.vox.com/policy-and-politics/2017/5/27/15701708/voting-by-mail …
Seattle has a huge affordability/housing problem. To help solve it, the city council implemented a "head tax" that would charge big companies a per-employee fee. Would have raise billions. However ...
... Amazon, which has more money than God, freaked out, halted movement on its new HQ, & threatened to take its toys & go home. So the city council backed down & repealed the tax. However ...
... that wasn't enough for our corporate overlords, so now they're sinking shitloads of money into unseating the council & replacing them with corporate-friendly lickspittles. As part of this effort ...
... they are working overtime to exacerbate reactionary law-and-order sentiment -- the urban equivalent of nationalism -- over homelessness & the rapid pace of change. In other words ...
... corporatists & oligarchs are allying with reactionaries, exploiting the fears of aging white people to make more $$$. That's a familiar dynamic nationally, of course, but now it's happening specifically within a "liberal" city. And I think it's just beginning. I think ...
... old white urban Boomer NIMBYs who now think of themselves as liberal are going to have to choose between NIMBY & liberal -- & they're going to choose NIMBY. They're going to go full reactionary, on taxes, law & order, immigration, all of it.
Anyway, so yeah, we're having a great time up here in Seattle, pioneering novel ways for aging white people to ruin everything. Whee! </fin>
You can follow @drvox.
Bookmark
____
Tip: mention @threader_app on a Twitter thread with the keyword "compile" to get a link to it.

Enjoy Threader? Sign up.

Threader is an independent project created by only two developers. The site gets 500,000+ visits a month and our iOS Twitter client was featured as an App of the Day by Apple. Running this space is expensive and time consuming. If you find Threader useful, please consider supporting us to make it a sustainable project.

Download Threader on iOS.