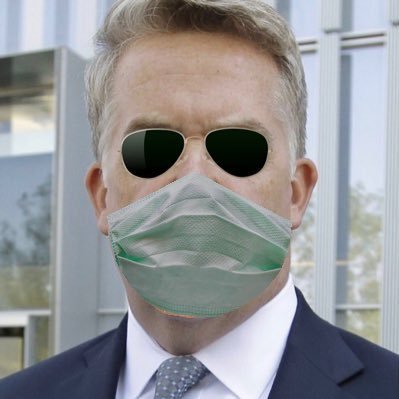 Undercover Huber
+

Your Authors
Archive
@JohnWHuber
"Be the hammer, not the nail". *I'm NOT really John Huber* but you can still send tips: [email protected] 🇺🇸 "Investigative whiz" - Andy McCarthy
Aug. 06, 2019 2 min read
The @petestrzok lawsuit against the FBI for his dismissal contains some real gems

THREAD
I won't give a general summary of the lawsuit, if you want you can read that here: https://thehill.com/policy/national-security/456399-strzok-key-figure-in-russia-probe-sues-fbi-doj-over-firing …

Or read the entire filing: https://assets.documentcloud.org/documents/6244707/8-6-19-Strzok-v-Barr-Complaint.pdf …

Instead here's some interesting things I found...
Strzok's legal team decide to lead off with the discredited claim that the FBI's investigation into Trump wasn't known until AFTER the 2016 election. While it wasn't publicly *acknowledged* by the FBI, it was *known* to the public before the vote
"Management" in the FBI counterintelligence division (CD) gave a character reference to Strzok to try & avoid him being fired, calling him "gifted" who they "believe[d]" would "never again engage in misconduct"

This likely refers to *Bill Priestap*, as Strzok was No.2 in CD
As late as Aug 8 2018 the FBI's Office of Professional Responsibility (OPR) wasn't prepared to fire Strzok - only suggesting a 60 day suspension and a demotion

The decision was made by OPR Assistant Director Candice Will.

Will was a Mueller appointee heavily involved in FISA🤔
Strzok's lawyers give his "explanation" for the infamous Aug 8 2016 text message Strzok sent to Lisa Page saying "we'll stop [Trump]" from becoming President
Of course when testifying to Congress at the same time as his "explanation" to the FBI, Strzok said he **couldn't even remember** writing this "stop Trump" message

But he still knows exactly what he meant and it wasn't anything to do with him stopping Trump. Sure 👌
Reminder: that "we'll stop [Trump]" message was mysteriously "lost" from Strzok's FBI issued phone AND lost from the FBI's text message archiving system, despite every other message between Page & Strzok being recorded from that day🤔


The now FBI Deputy Director David Bowditch apparently *reassured* Strzok that his incredibly biased and offensive messages would not "significantly affect Strzok's career at the FBI". 🚨

(Bowditch eventually countermands OPR's decision to go lenient on Strzok & fires him)
IMPORTANT: If it is true that Deputy Director Bowditch only eventually decided to fire Strzok because the FBI was getting bad press as late as Aug 2018 that's a major problem. It suggests an institutional inability of FBI leadership to identify staff bias absent external pressure
Finally & just for lefty blue ticks, some fun!

In the formal written firing notice to Strozk, Deputy FBI Director Bowditch refers to Strzok & "the Russia collusion investigation"

Remember how the FBI and Mueller never looked at **Collusion**, just "conspiracy"? Good times... 👍
You can follow @JohnWHuber.
Bookmark
____
Tip: mention @threader_app on a Twitter thread with the keyword "compile" to get a link to it.

Threader is an independent, ad-free project created by two developers. Our iOS Twitter client was featured as an App of the Day by Apple. Sign up today to compile, bookmark and archive your favorite threads.

Download Threader on iOS.