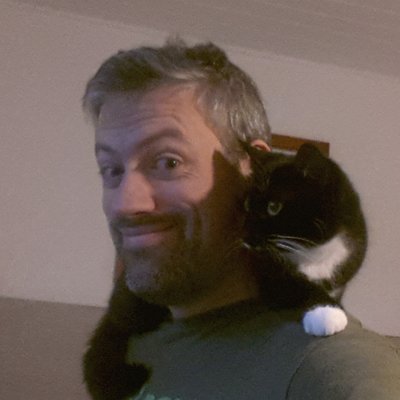 Ben See
@ClimateBen
Literature Teacher informing pupils of the scientific reality of the Ecological Catastrophe & urging them to act. See also

@urgenceclimatiq

& @ClimateHound
Aug. 14, 2019 3 min read
Antarctic ice is vanishing at its fastest rate in recorded history whilst Greenland ice melt is accelerating exponentially. This will have catastrophic consequences for all life on Earth by 2029.

[THREAD]
Greenland's ice sheet response to higher temperatures is now "nonlinear." In the last two decades, melting rates of the ice are 33% higher than 20th century averages.

Melting is increasing *and* accelerating. 😱

Who sees this will affect humanity by 2029? https://e360.yale.edu/features/in-greenlands-melting-ice-a-warning-on-hard-climate-choices …
'Antarctica is becoming an increasing concern, with ice vanishing at its fastest rate in recorded history. The world's largest expanse of ice is now losing around 219bn tonnes of ice a year'

West Antarctic ice sheet collapse would mean 3.5m sea level rise. https://www.irishtimes.com/news/environment/greenland-s-ice-melting-faster-than-scientists-previously-thought-study-1.3766610?mode=amp …
The Greenland ice sheet is highly unstable:

🔺 loss of the Greenland ice has doubled since the 1990s

🔺 over a trillion tons of ice melted between 2012 and 2016

🔺A million years ago Greenland had no ice cover - this looks set to occur once again.

https://www.futurity.org/greenland-ice-sheet-1317122-2/ …
Antarctica:

A global catastrophe the likes of which we've never seen:

https://grist.org/article/antarctica-doomsday-glaciers-could-flood-coastal-cities/ …

'extraordinary melting events'.

https://www.scientificamerican.com/article/ldquo-hair-dryer-rdquo-winds-could-strain-vulnerable-antarctic-ice-shelf/ …

Things could go downhill for humanity very, very quickly.

https://grist.org/article/doomsday-postponed-what-to-take-from-the-big-new-antarctica-studies/ …
Greenland's ice melting alters air circulation, creating unusual weather patterns which favour extreme weather events (due to masses of fresh water pouring into the sea & remaining on the surface).

This is happening now and will become calamitous by 2029.
https://www.euronews.com/2019/08/01/greenland-ice-sheet-rapidly-melting-as-europe-heatwave-moves-north …
Antarctic and Greenland Melt will contribute to chaotic weather patterns in the near-term:

Extreme weather is behind some of the most dramatic effects of climate change. It's what sets the stage for catastrophic events like floods, droughts or wildfires. https://www.cbc.ca/news/technology/antarctica-greenland-weather-1.5011904 …
'extreme climate events such as droughts and heat waves decrease the amount of carbon dioxide that soil can absorb by as much as half, meaning that not only does global warming increase extreme weather, but extreme weather increases global warming.'🌡️
https://www.technologyreview.com/s/613343/lessons-from-a-genocide-can-prepare-humanity-for-climate-apocalypse/ …
Greenland: especially vulnerable to melting because that area of Earth sees about 50% more warming than the global average. 🌡️

A billion people live in areas that would be flooded by a three-foot sea level rise. This impact will become apparent by 2039.

https://www.sciencedaily.com/releases/2015/01/150120151221.htm …
Temperatures would have to stay under 1.5°C for the largest Antarctic ice shelves not to fail catastrophically.

We're about to zoom over 2°C with 3°C - 4°C baked into the system.

@BBC are guilty of the most horrendous downplaying of planetary cataclysm.
https://www.bbc.com/news/science-environment-48840528 …
The world's largest ice shelf - the Ross Ice Shelf - is the size of France and several hundred metres thick.

It's a vital natural barrier providing stability to the West Antarctic Ice Sheet.

⚠️It's melting 10 times faster than expected scientists warn.⚠️
https://www.independent.co.uk/environment/ross-ice-shelf-antarctica-melting-climate-change-global-warming-sea-level-temperature-a8891506.html …
Rate of rising sea levels has increased year-on-year since the 1960s (previously believed to have begun accelerating in the 1990s).

'With ever-increasing ice loss in Greenland & Antarctica...the acceleration is likely to increase'.

See thread here:👇
Thread :👇

Antarctic Sea Ice has hit a new low.

See here:👇


And here:👇

The Greenland Ice Sheet emits tons of methane according to a new study, showing that subglacial biological activity impacts the atmosphere far more than previously thought. https://www.sciencedaily.com/releases/2019/01/190103110300.htm …
See thread for yet more details:

Models underestimate the pace at which the Greenland & West Antarctica ice sheets are disintegrating. https://m.phys.org/news/2018-10-climate-faster.html …
For state-corporate media, this planetary cataclysm which threatens the lives of billions is just a good moment to go on outrageous holidays. That's just how ad-dependent media operate.

You can follow @ClimateBen.
Bookmark
____
Tip: mention @threader_app on a Twitter thread with the keyword "compile" to get a link to it.

Enjoy Threader? Sign up.

Threader is an independent project created by only two developers. The site gets 500,000+ visits a month and our iOS Twitter client was featured as an App of the Day by Apple. Running this space is expensive and time consuming. If you find Threader useful, please consider supporting us to make it a sustainable project.

Download Threader on iOS.