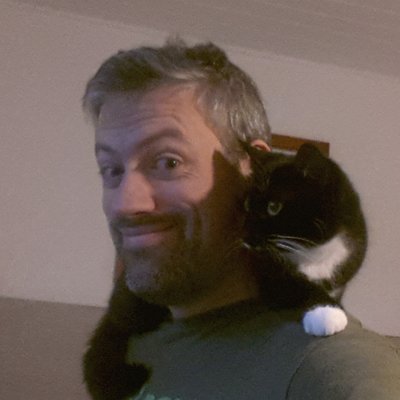 Ben See
@ClimateBen
Literature Teacher informing pupils of the scientific reality of the Ecological Catastrophe & urging them to act. See also

@urgenceclimatiq

& @ClimateHound
Aug. 18, 2019 1 min read
The world's largest sources of freshwater will be severely depleted by 2029, with catastrophic consequences for all of humanity.

[THREAD]
Timebomb:

Regions most sensitive to changes in climate include humid and wet areas, such as the Amazon, Indonesia and parts of central Africa. In some of these areas, it could take *less* than 10 years for climate change to fully impact groundwater flows.
https://www.carbonbrief.org/climate-change-impact-groundwater-environmental-timebomb/amp?__twitter_impression=true …
Groundwater response times:

The map below:

Yellow shows areas where groundwater is likely to fully respond to stresses in under 10 years. ⚠️

Light green shows where the response time is 10-100 years.

Dark green & blue: 100 to over 10,000 years.

Also👇

Areas with the shortest groundwater response times include wet, humid regions: the Amazon, the Congo Basin, Indonesia, and low-lying regions, such as the Asian mega-deltas and the Florida Everglades.

2 billion living with absolute water scarcity by 2025👇

Finite:

The water that supplies aquifers and wells for billions of people is mostly a non-renewable resource that could run out in many places.

Just 6% of the groundwater around the world is replenished and renewed within a "human lifetime" of 50 years. https://www.cbc.ca/news/technology/groundwater-study-1.3318137 …
Today, nearly three and a half billion people struggle with severe water scarcity for 3 months of the year.

The #EcologicalEmergency is right now, and has been going on for decades. Time for meaningful international solidarity - that means system change.


Most over-stressed is the Arabian Aquifer System, which supplies water to 60 million people in Saudi Arabia & Yemen; the Indus Basin aquifer in northwest India & Pakistan is the second-most threatened; the Murzuk-Djado Basin in northern Africa the third. https://www.nationalgeographic.com/news/2016/07/world-aquifers-water-wars/ …
Today:

🔺1.9 billion people live in countries facing extremely high water stress

e.g India, Pakistan, Iran, Libya, Saudi Arabia, Israel, Qatar, Bahrain, UAE

🔺Another 2.5 billion people face high levels of water stress
The likelihood of conflict:

'most regions of the world face significant hydropolitical vulnerabilities that, in a number of hot-spot basins, may turn into serious water conflict in the decades to come'

The rapid pace of climate breakdown is a key threat. https://link.springer.com/chapter/10.1007/978-3-030-22541-4_6 …
You can follow @ClimateBen.
Bookmark
____
Tip: mention @threader_app on a Twitter thread with the keyword "compile" to get a link to it.

Enjoy Threader? Sign up.

Threader is an independent project created by only two developers. The site gets 500,000+ visits a month and our iOS Twitter client was featured as an App of the Day by Apple. Running this space is expensive and time consuming. If you find Threader useful, please consider supporting us to make it a sustainable project.

Download Threader on iOS.