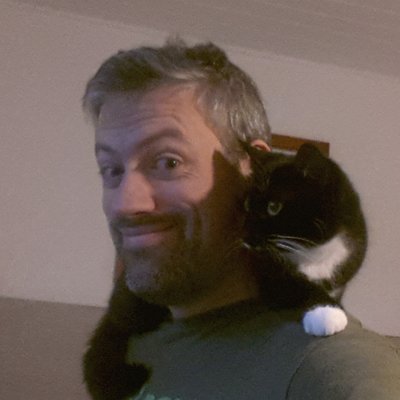 The 2020s:

1. unprecedented crop failures
2. epic, killer heatwaves
3. the most destructive storms ever
4. the end of Arctic sea ice
5. death throes of Great Barrier Reef
6. vast, uncontrollable wildfires
7. extinction of ½ million species
8. the beginning of 'The End': Siberia
Climate catastrophe is NOW and has been unfolding for *100s of millions* throughout the 2010s.

The Guardian won't point the finger at corporate capitalism, or explain the true nature of the escalating ecological apocalypse.

https://www.theguardian.com/world/2019/jun/12/indian-villages-lie-empty-as-drought-forces-thousands-to-flee …

https://www.climatechangenews.com/2015/12/30/oxfam-unprecedented-humanitarian-crisis-unfolding-in-africa/ …
'the world is facing widespread crop failure, economic ruin, mass migration and the destruction of entire eco-systems'

⚠️ Almost 150 billion tonnes of CO2 have been emitted since this shocking, last chance warning, and emissions are accelerating... ⚠️
https://www.independent.co.uk/news/world/europe/pope-warns-of-unprecedented-damage-from-climate-change-in-leaked-encyclical-document-10322156.html …
Climate catastrophe is HERE.

'summer heatwaves on the scale of that seen in 2018 could occur every year if global temperatures reach 2°C above pre-industrial levels' and in two of every three years from 1.5°C.

We'll reach 1.5 - 2°C by 2029.

https://www.carbonbrief.org/northern-hemispheres-extreme-heatwave-in-2018-impossible-without-climate-change …
Record-breaking rise in temperatures and drought:

"The climate is no longer safe for people in India...richer Indians will be able to migrate to cooler parts of the world. Poorer Indians will have to stay put." https://www.ecowatch.com/india-deadly-heat-wave-2638904417.html?rebelltitem=4#rebelltitem4 …
Monster Storms are already here.

However, they're going to get bigger and bigger and bigger.

Today's political-economic systems are so deeply inadequate when it comes to trying to protect people, that it would be immoral not to change them immediately.👇

Mainstream media is beginning to get close to the reality of the Arctic Emergency.

Most likely the summer ice will be gone well before 2029.

All ice gone by the early 2030s? ⚠️
https://www.euronews.com/2019/03/05/arctic-could-be-ice-free-in-the-summer-from-as-early-as-2030-study …
Videos on an Ice Free Arctic in the early 2020s here:

Climate breakdown is already severe enough to kill the Great Barrier Reef. Since 2016, coral bleaching events have killed off half of the Reef, and in the next 10 years global warming will spiral out of control.

Survival would appear to be impossible now.
When we get towards 2°C (which will be very soon), 99% of tropical coral reefs will be done for.⚠️

See here for a sobering comment:👇

Wildfires 2018:

'The apocalypse descended on Paradise at dawn.'

As global warming spirals out of control, the wildfires of the 2020s will be even worse...

https://nypost.com/2018/11/12/this-must-be-what-hells-going-to-be-inside-the-deadly-california-wildfire/ …
Wildfires 2018:

Climate change is the obvious culprit.

Britain's uplands are in an ecological crisis that has stripped away their natural resistance.

Farming practices have intensified and soil has been eroded, increasing susceptibility to wildfire. https://www.telegraph.co.uk/news/fire-storm-the-wildfires-sweeping-europe-and-britain/ …
Wildfires 2019:

'periods of extreme heat will get longer, more frequent, and more intense. Years of actively suppressing natural fires have allowed trees, grasses, and shrubs to accumulate at unnatural levels in many parts of the world. Deforestation...'

https://www.vox.com/2019/8/22/20828219/amazon-rainforest-wildfire-photos-fire-greenland …
Nobody knows for sure how many extinctions occur each year (50,000?), but the 6th mass extinction caused by humans under capitalism means 'biological annihilation'.

https://www.pnas.org/content/114/30/E6089 …

How many species actually exist?

8 billion?

1 trillion?
https://www.livescience.com/54660-1-trillion-species-on-earth.html …
One million species "already face extinction, many within decades, unless action is taken.."

Without such measures there will be a "further acceleration" in the global rate of species extinction...

https://news.un.org/en/story/2019/05/1037941 …
knew in 2010 that only 'a few years' were left to 'stop the destruction of the natural world'.

It didn't become urgent, daily front page news.

Scientists estimated: '150-200 species of plant, insect, bird & mammal become extinct every 24 hours' https://www.theguardian.com/environment/2010/aug/16/nature-economic-security …
The Extinction Emergency is a complex one with plenty of unknowns.

But full extinction doesn't have to occur for total calamity to hit:

The loss of local biodiversity 'may have a more immediate and profound effect on the survival of nature.' https://e360.yale.edu/features/global_extinction_rates_why_do_estimates_vary_so_wildly …
The most dangerous climate feedback loop is speeding up.

In Siberia, the carbon-rich permafrost is warming rapidly.

See thread:

A 2010 analysis 'led by the UK's Met Office in Review of Geophysics recognised the plausibility of catastrophic carbon releases from Arctic permafrost thawing of between 50-100 Gt this century, with a 40 Gt carbon release from the Siberian Yedoma region'. https://www.theguardian.com/environment/earth-insight/2013/aug/05/7-facts-need-to-know-arctic-methane-time-bomb …
'Siberia's forest is mainly comprised of an ecosystem known as boreal forest, which circles the top of the globe throughout Canada, Scandinavia and Alaska. The world's largest ecosystem, these forests are...massive savings accounts for carbon dioxide..' ⚠️
https://mashable.com/2016/07/18/siberia-forest-fires-smoke-satellite/?europe=true#Dclk9T_uGaqE …
Hell?

'Methane is of huge concern. It is more than 20 times more potent a greenhouse gas than carbon dioxide, and a massive release of methane in the Arctic could pose a significant threat to the global climate, driving worldwide temperatures even higher.' https://www.theguardian.com/environment/2017/jul/20/hell-breaks-loose-tundra-thaws-weatherwatch …
You can follow @ClimateBen.
Bookmark
____
Tip: mention @threader_app on a Twitter thread with the keyword "compile" to get a link to it.

Enjoy Threader? Sign up.

Since you're here...

... we're asking visitors like you to make a contribution to support this independent project. In these uncertain times, access to information is vital. Threader gets 1,000,000+ visits a month and our iOS Twitter client was featured as an App of the Day by Apple. Your financial support will help two developers to keep working on this app. Everyone's contribution, big or small, is so valuable. Support Threader by becoming premium or by donating on PayPal. Thank you.

Download Threader on iOS.