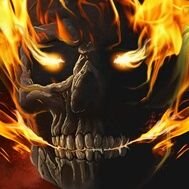 Agenthades
+

Your Authors
Archive
@Agenthades1
"I wish her well." - Donald Trump to sex trafficking rapist, Ghislaine Maxwell - 7/21/2020
Aug. 25, 2019 1 min read
#EpsteinAssociate Story Cowels was a personal assistant to Epstein and shared a suite with pimp Sarah Kellen in Mark Epstein's 301 e property. He visited Epstein in his Palm Beach Jail an astonishing 130 times. The most of anyone else.

https://www.facebook.com/story.cowles
Story is 38 and currently lives in NC. He's listed as working as an investment banking executive at Tobin & Company.

https://www.linkedin.com/in/storycowles/
When he visited the dead pedophile in jail 130 times, he listed himself as a "paralegal"

Why lie? 🤔
About that "heir to a railroad fortune" part in the first tweet.

His mother, Elizabeth Cowels, was married to William Atterbury III. This family.

http://www.indianamilitary.org/GENERALATTERBURY/Bio.htm …

Mrs. Cowels passed away a few years ago. The Husband William's companies below.
h/t to @mopeng who always spots these amazing details.

His mother Elizabeth's sister is Nicole Fanjul who is married to Alexander Fanjul of the Fanjul corp. The Fanjul family basically own the sugar business down in Florida.


This is Alexander's brother, Jose, or as he's known, Pepe.
Great thread and not just because of the Fanjul stuff.


*Incorrect second screenshot on Larry Coben up thread.
You can follow @Agenthades1.
Bookmark
____
Tip: mention @threader_app on a Twitter thread with the keyword "compile" to get a link to it.

Threader is an independent, ad-free project created by two developers. Our iOS Twitter client was featured as an App of the Day by Apple. Sign up today to compile, bookmark and archive your favorite threads.

Download Threader on iOS.