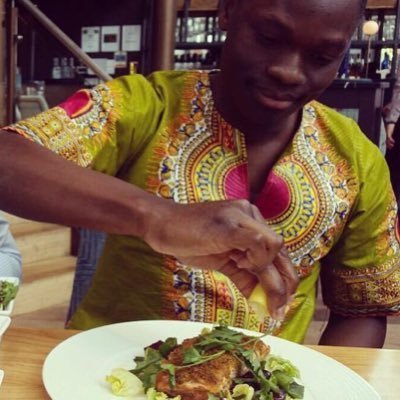 Michael
+

Your Authors
Archive
@michaeltefula
investing in the future with @DowningVentures | team

@diversityvc

| my latest book available in link below | views my own
Aug. 25, 2019 1 min read
1/ i'm both an insider & outsider in VC. mostly i don't think much of either and focus on the work. plus trying to put yourself in a 'category' with labels can be 2-dimensional...none of us are one or two things, we're a multitude of makings…but some observations 👇🏾 [a thread]
2/ early on I was an unlikely VC & outsider given the following:

- born in Uganda, grew up/worked in Birmingham, not London
- not ex-operator, can barely code, & not ex-engineer
- not ex-IB or McKinsey consultant
- not private school educated--70% of people in private equity are
3/ But there are some things that helped cumulatively stack odds in my favour over many years to become a VC and somewhat of an 'insider'…
4/ each thing was kind of multiplicative rather than purely additive…and yes, lots of luck along the way too.

Ps. see Matthew Effect I mention in this blog post but in another favourite domain of mine http://michaeltefula.com/the-defiant-ones-lessons-for-makers-and-investors/ …
5/ a few things I did…

- studied hard to graduate in top 10% of my accounting/finance undergrad class
- weirdly then wrote a book (mostly for fun/curiosity, not money), and wrote 2 more…
- established some cred by working in corporate finance
6/ a few more things I did: after 3 years of post-uni work I...

- did some deal origination work in private equity
- went to a Kenya to intern at a VC fund
- did an MBA at Oxford
- then during the MBA I worked at Oxford's seed fund and also interned at a VC fund in London
7/ None of the above things alone were guaranteed to get me where I was aiming at. But together, coupled with luck and meeting a few people who were willing to take a bet on me, these things opened doors that would have been closed otherwise.
8/ For outsiders considering VC, the journey is long but possible. I try to help others where I can (see the tweet below for something we're working on that might apply to you.)
9/ For everyone else, I have a blog post on the way that might help in your journey too 🙏🏾
You can follow @michaeltefula.
Bookmark
____
Tip: mention @threader on a Twitter thread with the keyword "compile" to get a link to it.