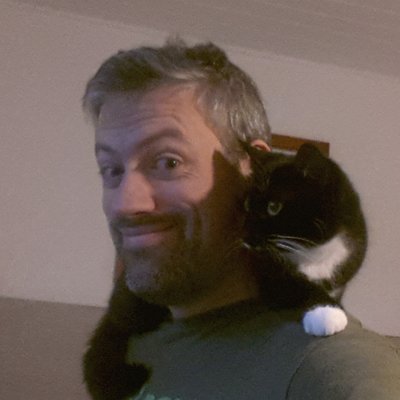 Ben See
+

Your Authors
Archive
@ClimateBen
Ben See. Literature Teacher informing pupils of the scientific reality of the Ecological Catastrophe & urging action. See also

@urgenceclimatiq

& @ClimateHound
Sep. 10, 2019 1 min read
700 million people are set to be displaced between 2020 and 2029 due to global food and water crises.

Only a total re-imagining of political and economic systems will suffice if vast misery is to be avoided.

[THREAD]

700 million at risk of being displaced by intense water scarcity by 2030.

Over 2 billion people are compelled to drink unsafe water.

Over 4.5 billion without safely managed sanitation services.

Ecosystems on which life itself is based are all at risk. https://www.cbsnews.com/news/world-leaders-sound-alarm-over-global-water-crisis/ …

Food and water crises have been unfolding for decades, with billions suffering.

2 billion suffer the misery of hunger and malnutrition today.

https://twitter.com/ClimateBen/status/1165177985038725122?s=19
4 billion set to be living in severely water stressed areas by 2029.

If we hit 1.5°C by 2026, a billion displaced by the end of the decade seems likely given the hugely increased risk of global crop failures.


https://twitter.com/ClimateBen/status/1166089647740637184?s=19
2019:
👇

https://twitter.com/ClimateBen/status/1164497725364350976?s=19
The 2010s has seen catastrophic droughts.

By 2026 they could last 7 months in some regions.

Almost unthinkable.


https://twitter.com/ClimateBen/status/1162492370061017088?s=19
Food waste crisis:

https://www.japantimes.co.jp/life/2018/08/22/environment/staggering-crisis-global-food-waste-rise-third-2030-study/#.XXgON6bRaNE …




You can follow @ClimateBen.



Share this threadBookmark

____
Tip: mention @threader_app on a Twitter thread with the keyword "compile" to get a link to it.

Threader is an independent, ad-free project created by two developers. Our iOS Twitter client was featured as an App of the Day by Apple. Sign up today to compile, bookmark and archive your favorite threads.

Download Threader on iOS.