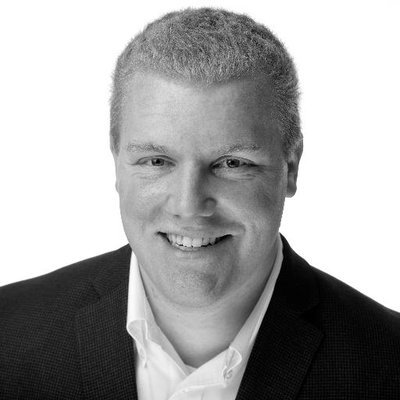 My latest for @thefix ahead of tomorrow's House Judiciary Committee vote on new impeachment authorities:

The straightforward question House Democrats can't answer

https://www.washingtonpost.com/politics/2019/09/11/straightforward-question-house-democrats-cant-answer/ …


In the past few days, House Democrats have offered different, often-strained answers to a straightforward question:

Has the House begun an impeachment investigation of President Trump?

https://www.washingtonpost.com/politics/2019/09/11/straightforward-question-house-democrats-cant-answer/ …


NADLER: We are investigating possibility of articles of impeachment

MUCARSEL-POWELL: "No secret" there is an impeachment investigation

COHEN: Thursday's vote will "formalize" the impeachment inquiry

JEFFRIES: There is a committee investigation

https://www.washingtonpost.com/politics/2019/09/11/straightforward-question-house-democrats-cant-answer/ …
Democrats' semantic confusion on impeachment matters for three reasons:

1) Reflects reality that most Americans oppose an impeachment inquiry
2) Most *House* lawmakers oppose impeachment
3) There seems to be a nonexistent or confusing messaging strategy

https://www.washingtonpost.com/politics/2019/09/11/straightforward-question-house-democrats-cant-answer/ …
On Wednesday morning, House Majority Leader Steny Hoyer told reporters an impeachment inquiry was not underway.

Two hours later, he offered a clarification without actually clarifying whether there is currently an impeachment investigation.

Now this:


134 House Dems support an impeachment inquiry, per the latest WaPo count.

It is unclear how many would back hypothetical impeachment.

But Democrats currently opposed to an inquiry combined with House Rs would be enough to block articles of impeachment.

https://www.washingtonpost.com/graphics/2019/politics/impeachment-support-house-democrats/ …
💯 from @npfandos:

"On Wednesday, the mixed messaging [on an impeachment inquiry] veered into the absurd."

https://www.nytimes.com/2019/09/11/us/politics/democrats-house-impeachment-inquiry.html?smid=nytcore-ios-share …
—->
"A group of Judiciary Committee Democrats has begun privately mapping a list of possible charges against President Trump, sketching out the contours of potential articles of impeachment even as House leaders publicly resist taking such action" https://www.washingtonpost.com/politics/judiciary-committee-democrats-privately-map-out-possible-impeachment-articles-against-trump/2019/09/12/eecbc05a-d442-11e9-ab26-e6dbebac45d3_story.html?noredirect=on&wpisrc=al_politics__alert-politics&wpmk=1 …
REPORTER: Do you have any concerns that the speaker won't call it an impeachment inquiry?

NADLER: I'm not going to answer that.


PELOSI will not say whether the House Judiciary Committee is conducting an impeachment investigation:

"I support what is happening in the Judiciary Committee because that enables them to do their process of interrogation in their investigation."


The inability of House Democrats to define what is happening in the Judiciary committee on impeachment is now being cited in court by Trump's Justice Department to block document requests.

https://www.washingtonpost.com/politics/2019/09/11/straightforward-question-house-democrats-cant-answer/ …


In the past week, House Democrats have given at least three different explanations for what the Judiciary Committee is doing:

1) There is an ongoing impeachment inquiry
2) Thursday's vote opened the impeachment inquiry
3) There is no impeachment inquiry


Politico has posted the entire court filing here: https://www.politico.com/f/?id=0000016d-2cce-d8f3-a3ed-6cdfd3070001 …
BRENNAN: So there is an [impeachment] inquiry underway?

SCHIFF: There's certainly an investigation underway. ... And that's all that's required in court to get access to the grand jury material we need to do our jobs.


WASHINGTON (AP) — As they investigate President Donald Trump, Democrats on the House Judiciary Committee will hold their first official hearing in what they are calling an impeachment investigation. https://www.apnews.com/04ac3771d88a47a1b10e4081646e871c?utm_source=newsletter&utm_medium=email&utm_campaign=newsletter_axiosam&stream=top …
You can follow @RiegerReport.
Bookmark
____
Tip: mention @threader_app on a Twitter thread with the keyword "compile" to get a link to it.

Enjoy Threader? Sign up.

Threader is an independent project created by only two developers. The site gets 500,000+ visits a month and our iOS Twitter client was featured as an App of the Day by Apple. Running this space is expensive and time consuming. If you find Threader useful, please consider supporting us to make it a sustainable project.

Download Threader on iOS.