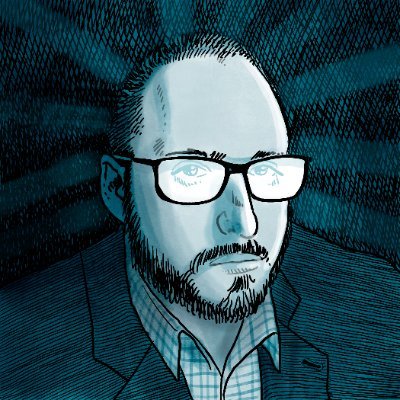 As you read the new sexual assault allegations against Kavanaugh, remember:

1⃣ Those who supported his nomination knew what he was.
2⃣ Those who opposed his nomination knew what he was.
3⃣ Everyone came to the same conclusion.
4⃣ 50% didn't give a sh*t. https://www.axios.com/kavanaugh-accused-of-new-sexual-misconduct-claim-nyt-22e7ad8b-869c-4d16-a688-b74507db80f1.html …
1/ Kavanaugh—*who was undergoing a confirmation for the highest court in the US*—perjured himself *repeatedly* while he was (can I repeat?) *undergoing a confirmation for the highest court in the US*. And half of America said, "Yeah, that's fine." And screeched at the rest of us.
2/ The perjuries were provable. The allegations against Kavanaugh had corroboration. The White House moved to block any investigation of them. Kavanaugh refused to allow investigation of them. A mere *child* would've said "Guys, this is wrong..." But 50% of America let it happen.
3/ So "blinding rage" is the only reaction 50% of America could possibly have right now to *the most absurdly obvious plot twist in the history of plot twists*, which is that, *yes*, the guy who *obviously had sexually assaulted people and lied about it* had indeed *done that*.
4/ Half of America said we don't give a sh*t about women and you can sexually assault them provided you "vote our way"—as though you couldn't have *found a non-sexual assailant* to vote your way—and those who said that should live with that shame splattered all over them forever.
5/ All the GOP had to do was say "Nah—seems like he might be a rapist and this job is for decades" and just *hit the pause button for a few weeks to find a replacement* but—to be clear—women getting assaulted by a guy was *less important* than them getting what they wanted *now*.
6/ If you defend this sort of behavior I honestly have no idea how you sleep (NYT quote):
7/ Of course the head of the GOP himself, Trump, was credibly accused of rape and the GOP didn't care about it one whit—he's still supported by 90% of people in the GOP—so tell me again why any such people are even part of polite political discourse because I don't understand it.
8/ A shining day for the FBI, too (NYT quote):
9/ And I hope at least a few of the women in Chuck Grassley's life never look at him the same again, as all America—this writer included—called Grassley a liar when he said Ramirez had no corroboration and it now looks like he knew that he was lying about a sexual assault victim:
10/ It's sickening to think an eyewitness to *another* Kavanaugh sexual assault—besides the *four* we knew of during the confirmation process—wrote to the FBI and Congress under his own name but was *ignored* and then had his existence *erased* by assault enablers like Grassley.
11/ I recall feeling sick to my stomach as a longtime criminal defense attorney who'd tried sexual assault cases, worked with thousands of defendants, questioned countless witnesses and knew this guy was lying but had scores of randos on my feed daily pretending they knew better.
12/ Trumpism isn't just rape apologism or weaponized misogyny/racism—though it's both—it's strikes at the heart of basic rules of public discourse, like the idea that you don't run around Twitter lecturing lawyers on the law as a non-lawyer or doctors on medicine as a non-doctor.
13/ If this news reopens old anger for me, I can only imagine—in other words can't imagine at all—how it feels for women across America, let alone survivors of sexual violence. I maintain that the GOP of this decade will be synonymous with treachery until the US disappears. /end
PS/ This was a thread I passed around at the time of the Kavanaugh confirmation, and even *this* was woefully incomplete:
You can follow @SethAbramson.
Bookmark
____
Tip: mention @threader_app on a Twitter thread with the keyword "compile" to get a link to it.

Enjoy Threader? Sign up.

Since you're here...

... we're asking visitors like you to make a contribution to support this independent project. In these uncertain times, access to information is vital. Threader gets 1,000,000+ visits a month and our iOS Twitter client was featured as an App of the Day by Apple. Your financial support will help two developers to keep working on this app. Everyone's contribution, big or small, is so valuable. Support Threader by becoming premium or by donating on PayPal. Thank you.

Download Threader on iOS.