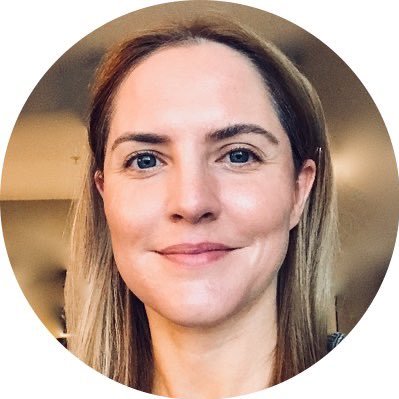 Something we can infer from the fear of the enemy about the whistleblower complaint:
It involves BOTH Ukraine - aid was restored after Schiff demanded the complaint - and Russia - suddenly #MoscowMitch is cool with $250m of federal funds to defend election

Spot the Difference
The complaint involves Ukraine: can also involve Russia

"Hey Ukraine, investigate
@JoeBiden
and I promise I'll give you that aid back"

https://www.washingtonpost.com/national-security/whistleblower-complaint-about-president-trump-involves-ukraine-according-to-two-people-familiar-with-the-matter/2019/09/19/07e33f0a-daf6-11e9-bfb1-849887369476_story.html …
Remember the complaint is NOT only about the Ukraine call. It is about multiple acts. Outing the @CIA asset was repeatedly implied in @jimsciutto reporting. One thing we know for sure - this is ongoing, multiple acts
Again, of course, our special rep in @Ukraine was @CIA first
Another way the complaint could "involve Ukraine" is in @RealDonaldTrump calling Putin and promising him to withhold help from Ukraine, if Putin gave him assistance in forcing them to investigate @JoeBiden. May also have promised him name of our @CIA asset, sanctions relief, etc
Mr. @NedPrice pointed out that after the July 31 call to Putin, the Kremlin readout was "full diplomatic relations"

What would that be? Recognizing Crimea as theirs, ending sanctions, no aid to Ukraine, giving up our @CIA asset, any and all of the above?
"Two former officials" pretty clearly appears to be Coates and Gordon. Thank you for standing up. I doubt they are the WB; they likely received the complaint, certified it as a proper disclosure, and passed it up the chain to ICIG, before McGuire was sworn in.
Also willing to bet the complaint involves Bill Barr improperly passing on classified information to @DevinNunes, based on the timeline of Trump boasts and resignations, and the ICIG letter saying it "involves one of the top responsibilities of @ODNI" = conduct of investigations
The ICIG states the complaint involves one of the primary functions of @ODNI. Those include - supervising investigations that use classified material (Bill Barr) (Trump Russia) and deciding who gets cleared to see classified material (@DevinNunes)
typo above, I meant of course that @DevinNunes wanted the @CIA *Asset* revealed, not the whistleblower.

Trump literally boasted to Sean Hannity that Bill Barr could hand anything to Devin Nunes now. Dan Coates announces his resignation two days later https://www.washingtonpost.com/politics/risk-to-intelligence-source-who-aided-russia-investigation-at-center-of-latest-showdown-between-nunes-and-justice-dept/2018/05/08/d6fb66f8-5223-11e8-abd8-265bd07a9859_story.html …
Last one for now; as a "main responsibility' of @ODNI is to supervise investigations involving IC, I wondered if the whistleblower was formerly in Mueller's team, and now back in the IC, perhaps an FBI agent

ICIG letters say "proof" "evidence" was supplied with the complaint.
You can follow @LouiseMensch.
Bookmark
____
Tip: mention @threader_app on a Twitter thread with the keyword "compile" to get a link to it.

Enjoy Threader? Sign up.

Threader is an independent project created by only two developers. The site gets 500,000+ visits a month and our iOS Twitter client was featured as an App of the Day by Apple. Running this space is expensive and time consuming. If you find Threader useful, please consider supporting us to make it a sustainable project.

Download Threader on iOS.