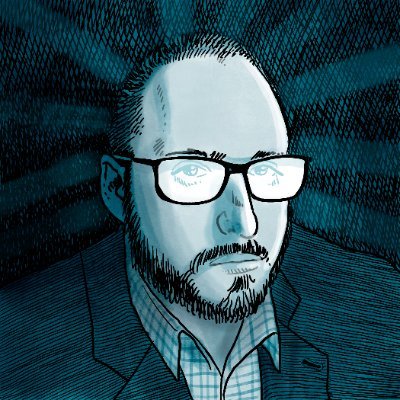 MAJOR BREAKING NEWS:
1/ This is impeachable. Every Democrat holding public office in the United States needs to immediately say that this is impeachable. There should be no dithering about whether this is impeachable. It's impeachable. America still has rule of law. Everyone must be on the same page.
2/ Given this breaking news, the president violated his oath of office. The president abused his power. The president sought emoluments from a foreign power. The president sought illegal foreign campaign donations. The president is guilty of bribery. *All* of this is impeachable.
3/ Any Democratic politician who hems or haws in response to today's breaking news and suggests that the actions described would *not*, if proven true, be impeachable on at least five grounds is not a politician who believes in or is willing to support the rule of law in America.
4/ Trump has already begun his rhetorical assault on America to fradulently defend his criminal and impeachable actions as morally defensible and diplomatically routine. If Democrats don't begin speaking of the rule of law in reality-based terms immediately, they've already lost.
5/ Intent is established by Trump's ABC interview. Giuliani admitted his role. Trump won't deny *any* of the reports. Of *course* all the material and testimonial evidence must be gathered and put forward, but *as reported* (yes even for a POTUS) this is criminal and impeachable.
6/ Understand too that with national security, the standard of proof is preponderance of the evidence. So of the 5 criminal/constitutionally cognizable violations here, not all even formally require proof beyond a reasonable doubt at an impeachment, and *none* in practical terms.
7/ There is enormous confusion being sown right now by Republicans and even some analysts who speak of the notion that Trump has broad latitude to negotiate foreign policy. He certainly does! And that latitude ends the second the conduct is illegal and someone blows the whistle.
8/ Our government is a government of checks and balances. You're not accurately describing a function of our government (*any* function) if you're merely discussing the power of a given government actor while excluding from the *same equation* the established check on that power.
9/ Just so, there must always be a clear delineation between legal analyses of the president's conduct and political analyses. Just because you don't think the Democrats will accuse Trump of impeachable bribery as opposed to an abuse of power *doesn't* mean bribery didn't occur.
10/ Trump has a long history of tampering with state and federal witnesses, including paying them off if he can. Here's Trump paying off Ukraine's president (as days ago he wouldn't give him *any* money, now suddenly he'll give him an extra $140 million):
11/ Any rider added to the 50%+ extra cash (e.g., that Ukraine's president would stand by Trump as he faces investigation of his conversations with Ukraine) was likely communicated by Giuliani, not formal channels. Rudy is above the law, as he knows Trump would always pardon him.
12/ And now, to blow our collective minds, consider this: if Barr was responsible for Trump getting *any* information about the whistleblower complaint he wasn't supposed to have, and it led to Trump paying off Ukraine's president when he did, Barr could be part of a conspiracy.
13/ Trump has already—stupidly—publicly claimed to have had conversations with people about the whistleblower complaint, when it's not clear how federal statutes would allow him to get that info before Congress. The answer appears to be that DOJ facilitated a statutory violation.
14/ If any statutory violation facilitated Trump beginning his obstruction and cover-up far earlier than he ever would've been able to do otherwise, you have a conspiracy that goes beyond Trump and Giuliani and now ensnares other government officials, including possibly AG Barr.
15/ We've still *no answer whatsoever* as to why the Acting DNI, a former Navy SEAL, went outside the statutory chain of command to discuss the whistleblower's complaint with DOJ's Office of Legal Counsel after his own Inspector General told him to send the complaint to Congress.
You can follow @SethAbramson.
Bookmark
____
Tip: mention @threader_app on a Twitter thread with the keyword "compile" to get a link to it.

Enjoy Threader? Sign up.

Since you're here...

... we're asking visitors like you to make a contribution to support this independent project. In these uncertain times, access to information is vital. Threader gets 1,000,000+ visits a month and our iOS Twitter client was featured as an App of the Day by Apple. Your financial support will help two developers to keep working on this app. Everyone's contribution, big or small, is so valuable. Support Threader by becoming premium or by donating on PayPal. Thank you.

Download Threader on iOS.