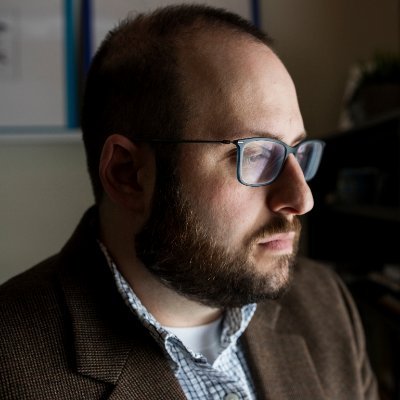 (IMPORTANT NOTE) Immediately after warning of a "civil war" if Democrats *legally and constitutionally* impeach Trump, Trump surrogate Jeffress cites a portion of the Book of Daniel that discusses (a) a war between North and South, and (b) the anti-Christ. https://youtu.be/EDBA-G675yo?t=50 …
1/ So as you can see from the interview, (1) Jeffress specifically went on Fox News to make his "prediction," (2) called evangelicals to "action" while raising the specter of a Second Civil War in harrowingly *precise* Biblical terms, and then (3) Trump was ready to retweet him.
2/ It's *not* an exaggeration to say both Trump and his surrogate Jeffress are trying to foment civil unrest—to include potential rebellion against the government of the United States—in the event of a *wholly legal and constitutional* action by the Congress of the United States.
3/ We must stop pretending these words are just coincidental—or these retweets. Jeffress is a Trump surrogate; he told Fox News he had a specific statement he wanted to make; that statement involved a "civil war" and a call to "action" that cited a North-South war from the Bible.
4/ Trump lawyer Joe diGenova—a man involved in pumping foreign disinformation into the 2020 election to again illegally help Trump secure election—has clearly told listeners of a Fox News-linked podcast to *purchase guns* and be ready for a *Second Civil War*. This is dangerous.
5/ I don't think such statements yet arise to the level of terroristic threats—but they're going down that road. Either media can take this new trend in pro-Trump (and Trump) rhetoric seriously or we can find ourselves unprepared for just how dangerous these criminals really are.
MY VIEW/ No matter your politics, we *all* should proceed *peacefully, lawfully, and constitutionally* toward whatever disagreements have arisen or may yet arise over Trump's actions. We should trust in the rule of law, our democracy, and our Constitution if we love this country.
You can follow @SethAbramson.
Bookmark
____
Tip: mention @threader_app on a Twitter thread with the keyword "compile" to get a link to it.

Enjoy Threader? Sign up.

Threader is an independent project created by only two developers. The site gets 500,000+ visits a month and our iOS Twitter client was featured as an App of the Day by Apple. Running this space is expensive and time consuming. If you find Threader useful, please consider supporting us to make it a sustainable project.

Download Threader on iOS.