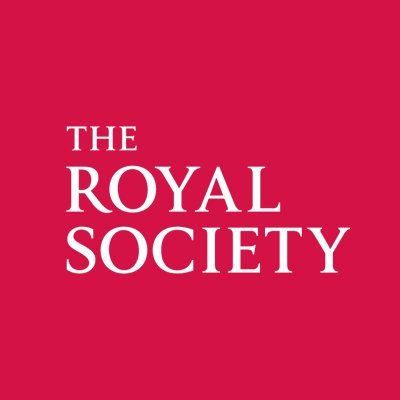 We're celebrating #BlackHistoryMonth by highlighting some of the incredible contributions past black scientists, mathematicians and engineers have made to the modern world. We'll add new figures to this thread daily over the next few weeks.
Professor Thomas Odhiambo, @Cambridge_Uni alumnus, founded @icipe which has helped farmers across the world protect their crops through biological pest control methods, contributing to food security in Africa in the process: https://www.youtube.com/watch?v=dTTInMHdiW4&index=2&list=PLoEBu2Q8ia_MW2IiSaPXuQIh2fOLlgXbf …

#BlackHistoryMonth
Annie Easley was an African American computer scientist who analysed rocket propulsion systems and battery technology for @NASA. One of the earliest projects she worked on was running simulations for a planned nuclear reactor: https://go.nasa.gov/2lBwmpD

#BlackHistoryMonth
Edward Bouchet was the first African American to be awarded a PhD from any American university. When he completed his doctoral dissertation on "Measuring Refractive Indices", he became one of only six people in the country with doctorates in physics.

#BlackHistoryMonth
Marie M Daly helped discover the relationship between high cholesterol and clogged arteries. This work opened up a new understanding of how foods and diet can affect the health of the heart and the circulatory system: http://bit.ly/2nh6aAY

#BlackHistoryMonth
Charles H Turner was a zoologist and scholar. He was the first person to discover that insects can hear and alter behaviour based on previous experience and that honeybees can recognise colours and patterns: http://bit.ly/2n8sWLv

#BlackHistoryMonth
Alice Ball was a chemist who developed the first successful treatment for those suffering from Hansen's disease (leprosy). Sadly, she did not get to see the full impact of her discovery before her death, aged just 24: http://bit.ly/2naS8RG #BlackHistoryMonth
In addition to designing his own inventions, Lewis Latimer worked with some of the greatest inventors of the modern era, including Edison & Alexander Graham Bell. He is best known for his contributions to the patenting of the light bulb and the telephone.

#BlackHistoryMonth
Elbert Frank Cox and Euphemia Haynes were the first African American man and woman to be awarded a PhD in Mathematics.

#BlackHistoryMonth
Mae C Jemison was the first black woman to travel in space when she served as a mission specialist aboard the Space Shuttle Endeavour. She orbited the Earth for nearly eight days during the mission.

#BlackHistoryMonth
Dorothy Vaughan was a mathematics teacher who became one of the leading mathematical engineers in the early days of the aerospace industry. She worked on the SCOUT Launch Vehicle Program that sent America's first satellites into space: http://bit.ly/2owPxCx #BlackHistoryMonth
Katherine Johnson calculated and analysed the flight paths of many spacecraft during her 30+ years with the U.S. space program. Her knowledge of mathematics was instrumental in the return of the Apollo astronauts from the Moon: https://go.nasa.gov/2MgBWZj

#BlackHistoryMonth
Mary Jackson was NASA's first black female engineer. She developed expertise working with wind tunnels and analysing data on aircraft flight experiments. After 30 years with NASA, she decided to become an equal opportunity specialist to help women & minorities. #BlackHistoryMonth
Walter Hawkins is best known for inventing a plastic coating for telephone wires that made universal service possible: https://www.nationalmedals.org/laureates/walter-lincoln-hawkins …

#BlackHistoryMonth
You can follow @royalsociety.
Bookmark
____
Tip: mention @threader_app on a Twitter thread with the keyword "compile" to get a link to it.

Threader is an independent project created by only two developers. The site gets 500,000+ visits a month and our iOS Twitter client was featured as an App of the Day by Apple. Running this space is expensive and time consuming. If you find Threader useful, please consider supporting us to make it a sustainable project.

Download Threader on iOS.