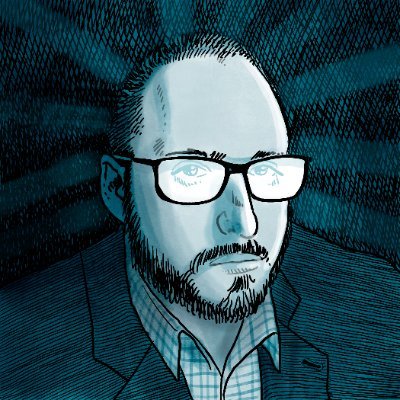 NOTE: The Soviet-born Lev Parnas, who says (WP) he met Trump "several" times before the 2016 election and came to "admire" him, began working with the Trump Org around 1987—the year Trump first went to the Soviet Union in a trip reports say the KGB set up. https://www.politico.com/magazine/story/2017/11/19/trump-first-moscow-trip-215842 …
1/ Lev Parnas was born in 1965/1966, and says he returned to the Soviet Union after selling Trump Organization condos while Fred Trump was running the Trump Organization. The Soviet Union collapsed in 1991; that places Parnas's work for the Trumps somewhere between 1987 and 1990.
2/ So the KGB develops an interest in Trump right as a Soviet-born man who brags about his connections to "Russian money" begins working with the Trump Organization selling condos... despite no apparent interest in real estate? And Parnas meets Trump "several times" pre-election?
3/ Man, can you *imagine* how crazy it'd be if Parnas had ties to organized crime? ... for instance, by being "financed" by Soviet-born Dmytro Firtash, who has conceded his entire business empire is based on largesse from Putin friend and international gangster Semion Mogilevich?
4/ Has Trump been a Russian asset since 1987? No. Has he been someone Russian intelligence and organized crime—linked entities—have believed since 1987 they could work with profitably to advance both Trump's interests and their own? Yes. Has it happened? Via intermediaries, yes.
5/ We already have Trump *lying* about how well he knows Parnas. We have Giuliani *lying* about Parnas. We have Parnas wrapped up in various ties with Manafort, Firtash, Sater, Fred Trump...we've seen this pattern before. Lies surrounding myriad contacts with Soviet-born persons.
6/ Per usual, commercial media and Congress are about six months to a year behind the story.

Yes, there was a damning phone call with Zelensky that was the culmination of many months of work by Parnas and Giuliani. But Parnas has been part of this story for *over three decades*.
7/ I've been making a chart for myself of all the Soviet-born Lev Parnas's contacts with Fred Trump, Donald Trump, Donald Trump Jr., the Trump Organization, Trump lawyers (it's more than just Giuliani), and the number of intersections is astounding.

And crosses many, many years.
8/ Robert Perreira may have thought Parnas was meeting Trump for the first time when Parnas was at an exclusive fundraiser for Trump weeks before the 2016 election. We now know that's not true—indeed, that it's not even *close* to true—though Perreira couldn't have known it then.
9/ Rachel Maddow has established that Putin was paying Firtash insane amounts of funny money; we now know Firtash was spending some of his money bankrolling Parnas. It's pretty clear now that Parnas isn't who we thought he was—and his mission *wasn't* small-time commercial scams.
10/ Remember that the final "deliverable" to be taken from Parnas's work with Trump and Trump's legal team was that *Russia would be absolved of attacking America in 2016*, Trump would be *free to end all sanctions on Russia*, and Russia would be *primed to attack America again*.
11/ That positions Parnas as just what his history suggests he may well be: a Russian agent who's kept tabs on the Trumps for many years, and sprang into action aiding Trump—with money and legwork—as Trump's political career began. That's why he was with Trump in that 2014 photo.
12/ The problem is, the Trump-Russia case exists in a black hole of all America's blindspots: we don't do well handling politically significant cases; cases involving the rich and powerful; cases that integrate with intelligence; or cases with witnesses who aid U.S. intelligence.
13/ I don't think there could *be* more smoke—up to fire—indicating that Trump has been (at best) a "useful idiot" for the Kremlin for decades, and at worst an agent (in the legal sense only) of Kremlin designs, and that the Trump Organization is an international crime syndicate.
14/ But I also don't know, as a former criminal investigator, how you *investigate* something like this except via independent citizen journalism. This case—implicitly—does *everything* you'd need to do to take Congress, commercial media, and U.S. intelligence out of the picture.
15/ I'm *not* talking about conspiracy theories—as ever, I'm talking about the sort of investigative "theory of the case" criminal investigators develop while working on fact-patterns. *Any* investigator in a case like this would develop the theory of the case that this feed has.
16/ Commercial media is only equipped to handle what happened yesterday or today; long-form journalism—or the sort of curation that connects reporting across years and even decades—lies outside the scope of what commercial media (as now organized) can deliver to or *for* America.
17/ I think historians will say that the Trump-Russia case "slipped through the cracks" of America's political, juridical, and media ecosystems because it was a "perfect storm" of inculpatory evidence—that is, a criminal case not too big to fail but the opposite: too big to land.
18/ Criminal investigators are trained to expect—and follow—a manageable number of leads in a case. Here, *every day* produces *so much exculpatory evidence* of such *fantastical proportions* it almost becomes impossible to work with—I've never seen anything like it in my career.
19/ The result is that we say, "Oh! The Trump-Zelensky phone call! Wow!" as if that's the ballgame—rather than literally *one* inculpatory piece of evidence in an evidentiary chain that literally includes *hundreds* of data-points and stretches back decades and across continents.
20/ You may think this all sounds odd. But look at it this way: in your whole life, have you ever encountered a personality as odd as Trump's? Don't you think foreign intelligence was able to see that clear fact decades ago? And don't you think they would've wanted to exploit it?
UPSHOT/ I honestly believe that the story of Donald Trump is the single most shocking and complex news story focused on a single person—possibly in the world—in many, *many* decades. Historians will be working to unpack what happened here long after everyone reading this is dead.
You can follow @SethAbramson.
Bookmark
____
Tip: mention @threader_app on a Twitter thread with the keyword "compile" to get a link to it.

Enjoy Threader? Sign up.

Since you're here...

... we're asking visitors like you to make a contribution to support this independent project. In these uncertain times, access to information is vital. Threader gets 1,000,000+ visits a month and our iOS Twitter client was featured as an App of the Day by Apple. Your financial support will help two developers to keep working on this app. Everyone's contribution, big or small, is so valuable. Support Threader by becoming premium or by donating on PayPal. Thank you.

Download Threader on iOS.